Bollywood Today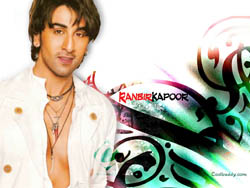 Ranbir's Sex Appeal Spreads All Over Asia
That Ranbir is all the ladys' man is common knowledge. That his fans have spread all across not just India but Asia is quite a surprise. The latest statistics have come in and Ranbir has been voted the most Sexy Man in Asia. This is sure to do plenty to his ego and the thousands of girls who swoon at the mere mention of his name. Ranbir, whose popularity is climbing by the day, beat hunky heartthrob John Abraham who had to be contented with second place. Hrithik Roshan came in third, while Jay Sean and Ali Zafar filled fourth and fifth place respectively.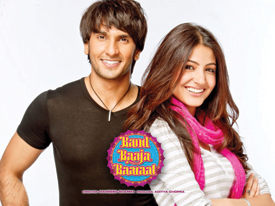 This Baraat Continues its Dance
Band Baaja Baraat, the latest offering from the Yash Raj Films has got most of its elements right. This is why the producers, the multiplex owners and the audience have all come out smiling. A fresh subject which has been made on a moderate budget, the film is sure to keep the registers ringing for a while.
While the multiplexes continue to slot between three and four shows of BBB every day, it remains to be seen if they can keep their act up for much longer. Movies like Tees Maar Khan and Toonpur ka Superhero have release dates just around the corner, and we can only wait and see which hero comes out the winner.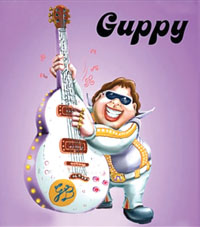 Bappi Not Smiling at This Cartoon
Animated film Toonpur ka Superhero has just landed more publicity, and not for any of the right reasons this time. Music composer and singer Bappi Lahiri has issued a notice suing the producers for using a character in the film which not only resembles him in the way he looks, but also in the name he has been given.
The character, named Guppy has a rounded appearance with several gold chains and rings. This has obviously rubbed him the wrong way, although producers insist that the character has nothing to do with Bappi da whatsoever. Bappi, who feels like his image has been maligned, has already made his intentions clear, while the team of Toonpur is readying their case.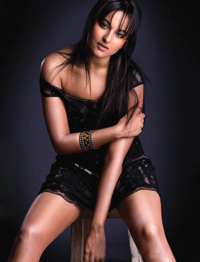 Sonakshi Reveals Sexy Side
Sonakshi has always been viewed as the demure, blushing girl. This is the person she really believes she is. She does not, for one, feel that you need to show skin to look sexy. Her eyes, she feels do it all for her. Sparking off a whole new dimension that people do not know yet, Sonakshi has done a bold shoot for the cover of magazine Maxim which is quite unlike what she seems to believe in.
Unable to resist, the one common question that came her way was what she felt of the experience. This was a good chance for her to explore her other side, she felt and enjoyed every minute. If you are a Sonakshi fan, there is much more of her to be seen. Get your cope of Maxim today.