Bollywood Today
Puli Released Alongside Singh Is Bling
Tamil fantasy adventure Puli will be released alongside Akshay Kumar's Singh is Bling. Singh Is Bling will hit big screens on the occasion of Gandhi Jayanti, which also clashed with the release of Shahid Kapoor and Alia Bhatt's film Shandaar. However, Shaandar is now moved to a different slot.
Now, Puli is also slated to release on October 1, a day before Singh Is Bling. Pahlaj Nihlani, the producer of Puli reportedly cracked the deal for an all India distribution for a mind boggling price. Along with Puli and Singh Is Bling, Gulzar's much talked about movie Talvar will also be released on October 2.
Hero Sooraj Pancholi Accused of Being "Wooden" in Debut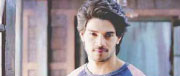 Debutant Sooraj Pancholi had been accused of being 'wooden' in his latest release Hero. In his defense, Sooraj highlighted that the critics had deemed even Jackie's role in Hero as stiff. He said that the review for Subhash Ghai's Hero in 1983 were also pretty unappealing. He explained that his character had been depicted as an introvert. Hence, flamboyant or demonstrative would not have gelled well with his character.
He also thanked the film's director Nikhil Advani for recreating a 1980s blockbuster that served as a launch pad for Athiya Shetty and Sooraj Pancholi.
Fatwa Against A R Rahman

God fearing A.R. Rahman has been served with a Fatwa for his association with upcoming film Muhammad Messenger of God. While many members of the film fraternity have expressed their unanimity with Rahman in private, not many have been vocal about it.
In Rahman's, support actress Shabana Azmi said that most Fatwa's were not based on actual facts. She explained that they were issued by a "Mufti," often as a rejoinder to a query raised by a person or a group of people. She added that Fatwa's were "a recommendation," but not a binding.
Shabana admitted that she hadn't seen the movie, but she said that she would take a stand for renowned director Majid Majidi and composer A. R. Rahman.