Bollywood Today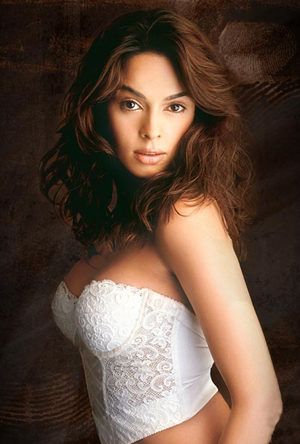 After Sherlyn Chopra posted her nude pictures on Twitter and was then banned from the micro-blogging site, it's Mallika Sherawat who has posted her topless pictures on Twitter. Undoubtedly, she's bold and hot, but the actress has gone too far in proving her comfort before the camera and public. Mallika went topless for the Hollywood flick, Hissss where she is playing a snake woman.
Though the film is yet to hit theaters, it has already caught the attention of many due to the Murder girl's sexy move. The first look at the film that showed her turning into a snake get-up was quite captivating. Then she walked the Cannes film festival's red carpet with a snake spiraled around her neck. With the bare picture on twitter, she posted a tagline, "Is it too much?" Sure it is, Mallika. Directed by Jennifer Lynch, the film also stars Irrfan Khan and Divya Dutta.
VIRASAT GIRL'S BACK
Pooja Batra is back in Bollywood yet again! The beautiful actress, who made a mark in the Hindi cine-industry with Virasat opposite Anil Kapoor, disappeared from the limelight after her marriage to orthopedic surgeon Sonu Ahluwalia in 2003. She settled in the United States, and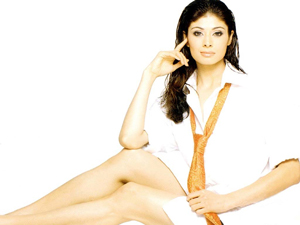 then this Miss India (1993) started her own casting agency, Glow Bell Inc., in Los Angeles. Her company was instrumental in the casting of Sylvester Stallone and Denise Richards in the Kareena Kapoor and Akshay Kumar film Kambakkht Ishq. Interestingly, the actress will now head Indian operations for a full-service casting agency in Hollywood, LA Casting, and provide a platform for Indian professionals to work in Hollywood. "We are all set to launch software in India that will see us team up with modeling or acting agencies and provide the bio-datas of talented young professionals on it," said the 36-year-old. "People who are looking to cast Indian models or actors in Hollywood or even Indian productions will now have a professional helping tool to select the talent from a pool," she added. Excited and all set to spearhead her Indian operations, the stunning actress says, "India is such a rich reservoir of talent. I am looking forward to selecting the most deserving and talented actors for Hollywood movies." Pooja Batra started her Bollywood career with the Jackie Shroff -Ayesha Julka film, Vishwavidhata. But it was Virasat that got her noticed onscreen. She later appeared in Haseena Maan Jayegi, Kuch Khatti Kuch Meethi, and Nayak-The Real Hero. In her last film, she played Queen Noorjehan in the 2005 film Taj Mahal, directed by Akbar Khan.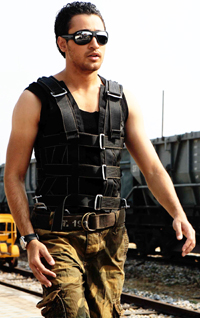 Imran to pair opposite Kareena
It seems that Karan Johar is so impressed with youth icon Imran Khan's performance in I Hate Luv Storys that he has signed him for his next production venture as well. And this time the handsome star is being paired opposite none other than Kareena Kapoor. Imran's long-cherished dream to work with Kareena seems to have come true here, thanks to Mr Johar. Scheduled to start in December this year, this love story will be directed by newcomer Shakun Batra who has recently joined Dharma Productions. It was Imran who suggested Shakun to Karan. Shakun has already shown his skills as an assistant in Rock On and Jaane Tu Ya Jaane Na.
Tennis Star to Bollywood Star
The Grand Slam champ is geared up to entertain his fans in an altogether different arena. Putting all speculations to rest, tennis star Leander Paes is set to star in not just one, but two films. The sports star has been getting film offers since 1996. Back then, he says, he wasn't prepared. Paes claims that he has already received 10-12 film offers. The tennis player will be seen in Ashok Kohli's Rajdhani Express. Paes will play a commoner in the film. As for the other film, Paes says he can't reveal much. The 37-year-old says that though excited, he isn't nervous about his new venture. "Sports teaches such sportsman spirit. I am already into a sport where my position changes every Monday and that too on an international stage. No matter what, the audience will get passion, dedication and hard work. Whether I'm an actor or not is left to be seen. I'm starting at zero. And I am fearless," says Lee. Having steered away from films all these years, why did he suddenly plan to enter the industry? The 37-year-old says that the plan wasn't sudden. He has been thinking about it, but until now didn't think the time was right. His quality is to connect with people easily. He hopes that along with sports, films will be another medium to reach out to people.
GO GOA WITH PRACHI
There's nothing stopping Prachi Desai from being the youth icon of India. The girl who was much appreciated by both critics and viewers for her role of Mumtaz in Milan Luthria's Once Upon A Time In Mumbai is now the new brand ambassador of Goa Tourism. The tourism ministry of Goa has recently changed marketing strategies to shift its focus to youngsters. As Prachi is the most fresh, loved and praised face of young India, the department thought her the best candidate. The actress will promote the holiday destination to a growing affluent segment of India's demography. State tourism secretary, during a recent press conference, stated that while the department was not diverting from promoting Goa as an ideal family getaway, they further wanted to target the growing affluent youth of the country and abroad. Prachi was honored to become the brand icon for such a popular tourism destination like Goa. She told the media that she has been to Goa a number of times and finds the locale truly exotic and worth exploring. The actress, who became an Indian heartthrob after her role as Vani in the Ekta Kapoor television series Kasamm Se, made her debut in Farhan Akhtar's Rock On in 2008. To what extent her fan base will boost tourism in Goa is yet to be seen. As for now, viewers are happy seeing her in the promotional ads of Goa tourism on their television screens.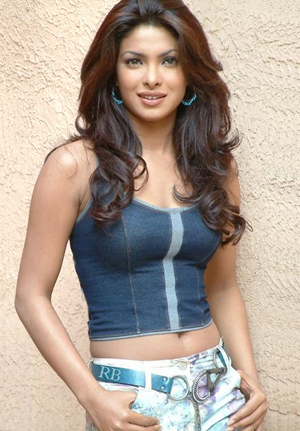 Priyanka Chopra, new National Ambassador to UNICEF
Teen sensation Priyanka Chopra has been appointed the new National Ambassador of UNICEF. Priyanka has done some remarkable work in the field of child rights since her collaboration with UNICEF in 2008. She has recorded a series of public service announcements championing girls' education and celebrated the 20th anniversary of the Convention on the Rights of the Child. Also, she participated in a media panel discussion to promote child rights. UNICEF ambassadors are typically celebrities who do some remarkable work to better the lives of children by galvanizing support from the public and leading decision makers while also raising urgently needed funds for vital UNICEF programs. In the past, Amitabh Bachchan and Sharmila Tagore have pledged their support to UNICEF. Addressing the media, Priyanka said that she felt honored to have been given the opportunity to bring positive change in the lives of children in India and around the world. She added that a lot needs to be done in this area. From Miss World to Queen of Bollywood to the National Ambassador of UNICEF, Priyanka has truly done us proud.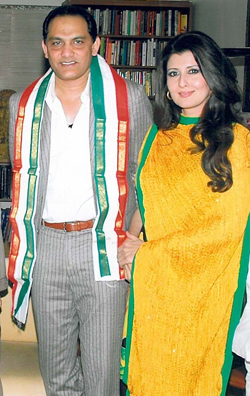 Azharuddin and Sangeeta Bijlani headed for splitsville
Mohammad Azharuddin and Sangeeta Bijlani's 14-year-old marriage is reportedly over. According to a highly placed source, Azhar will be filing for divorce very soon. A badminton champ half his age is believed to be the reason for the split. Jwala Gutta (26), mixed doubles player, currently married to Arjuna Award-winner badminton champ Chetan Anand, is the one who has caught the fancy of the 47-year-old former India skipper and Congress MP from Moradabad. He is said to be so besotted with her that he has gifted her a BMW, in which she rides all around Hyderabad — something that first raised eyebrows, as mixed doubles badminton players are not a well-paid lot. After an eight-year marriage, Azhar divorced his first wife Naureen after he started seeing Sangeeta. His messy divorce cost him two bungalows in Hyderabad's Banjara Hills, two BMWs apart from lakhs of rupees. He has two sons from his first wife — Asaduddin and Abbasuddin. Five years after the divorce, Naureen married a Canada-based real-estate businessman. Azhar met Sangeeta at a photo shoot where he modeled for an advertisement along with the actress, soon after which he started seeing her in 1994. Azhar was a married man, the shy and reserved sort and Sangeeta was dating Salman Khan then. After a romance that drew a lot of criticism, the two tied the knot in 1996. Rumors caught after Jwala Gutta also filed for divorce early last month. Refuting all contentions that her divorce had anything to do with Azharuddin, Gutta requested the media to respect her privacy and support her during her life's most difficult phase. Azhar has also been denying any romantic liaisons with Gutta. However, the truth is yet to unfold.