Bollywood Today
Amitabh Bachchan and Taapsee Pannu to join Indian President to watch Pink
Both Amitabh Bachchan and Taapsee Pannu had been invited by the Indian president Mr. Pranab Mukherjee this weekend. He wanted them to join him in the Rashtrapati Bhavan in Delhi to see the movie, 'Pink'. Both actors confirmed the screening and after-dinner on Twitter. In his twitter message, Big B thanked the president for his endeavor to accommodate the creative elements of cinema. The hit courtroom drama film, Pink was directed by Aniruddha Roy Chowdhury and speaks about the choices of modern women.
Review of movie Rangoon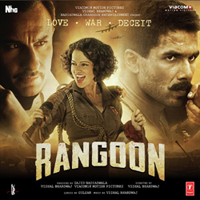 Directed by Vishal Bhardwaj, the movie Rangoon is a triangular love story against the backdrop of the Indian freedom struggle. While Saif Ali Khan and Shahid Kapoor have impressed us with their performances, it is Kangana Ranaut who has proven to be the show-stellar. But the layering of multiple stories with some lacking chemistry makes the movie a disappointedly disjointed and patchy effort. The length of the movie makes it a drag.
Box office collections of 'Rangoon'
Released during the Mahashivratri weekend, the much awaited movie Rangoon opened to a lukewarm response with it collecting a mere 47.5 million to 50 million on its first day. Its net collection on first day was just 60.7 million. Made with an estimated budget of 800 million, its second day collection was also poor with it standing at just 75 million. Despite the holiday, the flick is failing to draw in the crowds.
| | |
| --- | --- |
| Shah Rukh receives the fourth Yash Chopra memorial award | Sharman Joshi successful in breaking perceptions |
| On 25th February 2017, Shah Rukh Khan who is often hailed as the king of romance was conferred the fourth Yash Chopra memorial award. Hero of some of the major hits of Yash Chopra in recent times, SRK was overwhelmed with the award. He called it a special memory of receiving the award in memory of the person who was like a father to him. Hot movies of the pair include names like Darr, Dil to Paagal Hai, etc. | After the success of Hate Story 3 and Wajah Tu Ho, Sharman Joshi has some exciting projects lined up ahead. When asked about his decision to be part of erotic thrillers, he stated that he took a risk in trying to break perceptions and his image of boy-next-door. He stated that his calculations have paid well and he looks forward to new roles. He was also willing to work on TV. |
| | |
| --- | --- |
| Puja Hegde to be part of the three-day Dubai fashion league | Shooting of the flick Ittefaq commences |
| Puja Hegde who was seen as the heroine in the movie 'Mohenjodaro' would be walking the ramp for designer Neeta Lulla as her showstopper at the three day Dubai fashion league. The actress has walked the ramp for several labels previously as the show stopper. Her movie 'Mohenjodaro' did not do well at the box office and currently she has just one south film in her hand. | The lead pair of Abhay Chopra's remake movie, Ittefaq, Sonakshi Sinha and Siddharth Malhotra have started their shooting. The movie is the remake of the hit 1969 murder mystery Ittefaq. Rajesh Khanna and Nanda had starred in the movie which was song-less. However, the modern version is expected to be slicker and tauter with inclusion of songs as well. Even an item number can be included. |
| | |
| --- | --- |
| Katrina Kaif may do a cameo in Tubelight | Aamir Khan once again promotes women empowerment |
| Salman Khan and Chinese actress Zhu Zhu would be featuring in Kabir Khan's directorial Tubelight. Going by the rumors, Salman Khan, also a co-producer of the film, has requested for a special appearance of Katrina Kaif in a cameo act in the movie. However, it is also said that since the movie has the backdrop of the 1962 Sino-Indian war, revising the script to accommodate Katrina may not be feasible. It remains to be seen how things would unfold. | The much talked about turban look if Aamir Khan has turned out to be for a video for Star Plus channel. As a special collaboration to promote the channel's new initiative, Nayi Soch, Aamir would be seen in a video trying to promote the idea of 'pride over having daughters'. He would be seen in the role of an aged man with two teenage daughters. In the video, his sweets shop name plate would include his daughters and he would be attributing the shop's success to his daughters. |
Alia Bhatt does not want her husband to be like her father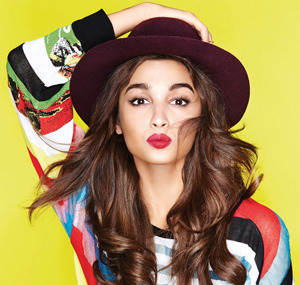 Despite being extremely close to both her parents and respecting the immensely, Alia Bhatt recently stated that she would not like her husband to be like her father. However, her reason was quite interesting. She called her father too fabulous and learned with whom she can talk to great lengths. She candidly stated that she cannot handle two Mahesh Bhatt in her life.