Bollywood Today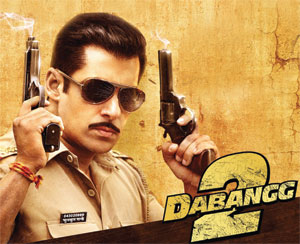 "Dabangg 2 more than a sequel"
Rumors flew as Dabangg 2 geared up to make its nationwide release on December 21. While rumors circled about the stale movie promotions, the movie director remained all praise about his directorial debut.
Arbaaz Khan, whose directorial career heralds with Dabangg 2, is hopeful about his debut film. "I have kept in mind the legacy carried by Dabangg 2 and the audience will be happier to see the Chulbul element in the sequel as well. In fact, the movie is not just a sequel, but much more," adds the 45-year-old actor-director. He said he knew the important elements that made Dabangg a huge hit and has made efforts to restore the same in the sequel as well.
Arbaaz Khan also reignites the Makkhi act in Dabangg 2. Well all fingers are crossed! Let's see if this Khan makes it at the box office, especially after Shahrukh's and Aamir's bumper hits, Jab tak hai jaan and Talaash last month.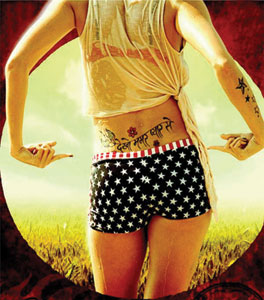 Anushka flaunts her tattoo for upcoming film
Stars are often spotted with stylish tattoos, but very rarely has one been sported for a film. Anushka Sharma defies the laws of getting tattooed for a boyfriend or anybody else, and goes a step ahead to make her character real for her character in Matru ki Bijlee ka Mandola.
Slated for release in January 2013, the movie will see the sexy gal don a village girl avatar. While a tattoo stating "buri najar wale tere muh kala" was suggested, the heroine took it a step further with "dekho magar pyaar se." Needless to say, the director was more than happy and lauded the actor's efforts for making the tattoo sound more rustic, apt for the character. The actress reportedly got the tattoo on her lower back and is promoting the movie by flaunting her back with some super sexy outfits. Well, she is definitely creating a buzz with this promotional stunt.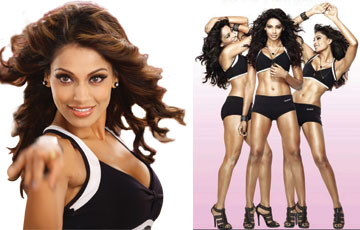 Bipasha launches another fitness DVD
Bipasha Basu has a well-chiseled body, one that to die for, and she loves to share details when it comes to revealing her fitness mantra. In fact, she has been loud about it and has once again done it through another fitness DVD.
The new DVD, Break Free, will see Bipasha flaunting her killer curves. In fact, the actor will be seen teaching a few her fitness musts to all her fans and fitness freaks who are dying to get a body like hers. "It is the right time to share my fitness secret and my DVD does that," says Bipasha. "My DVD incorporates dance and I know India is a country, where many fitness freaks swear by dance to get their curves rightly proportioned," the actor added.
Vivek Oberoi's good wishes for Dabangg 2
The past is past, and Bollywood actors seem to be following this well. After the reported personal spat that brew between actors Vivek Oberoi and Salman Khan over their ex-flame, Aishwariya Rai, Vivek Oberoi seems to be moving ahead in life with his relationships, including this one.
Seeming jovial and optimistic, the actor was quoted giving good wishes to the casting crew of the movie. In fact, the actor also predicted that Dabangg 2 would be a huge grosser. "The movie is going to be a blockbuster. I have seen the trailer and the movie looks good and so does Salman in his latest avatar," says Vivek.
Well, we do not know how well our Sallu bhai's new avatar is going to be on celluloid, but Vivek's "forgiven and forgotten" avatar does spark good vibes. He definitely seems to be making some amends in restoring old ties.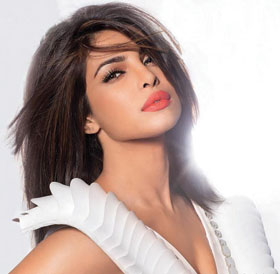 Priyanka gets treated to barfis
Bollywood seems to be everywhere. Recently at a Marrakech film festival, Indian film stars were cheered for their mere presence. What was most surprising was that Priyanka Chopra was not just able to see huge crowds of frenzied and ecstatic fans, but also those who treated her to homemade barfis as well. Now that's something the actor felt quite nostalgic about.
"Since the sweets were local, Priyanka was moved by their efforts. Some of her fans had gone searching for the recipe om the internet and made the barfis at home for their favorite star," reported a source.
Now that's the classic definition of a true fan and Priyanka Chopra is one lucky girl to have scores of them!