Bollywoods Appeal: Why are we so fascinated?
As the world's leading producer of movies, no other country makes as many movies as Bollywood. Hindi cinema is comprised of a multitude of genres. The tradition inherent in some films versus the modernity of others is what creates Bollywood's eccentric cinematography. Whether you watch Bollywood films to swoon over the actors and actresses, immerse yourself in the stories, or just embrace the overall experience, you can't help but walk away with something to hold on to. It may be the plot message or simply a background song that's engraved into your mind, but at the end of the day that is the appeal. It's what keeps us coming back to these films.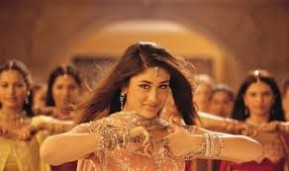 One of the many reasons we love Bollywood is because we virtually get our life lessons from these films. The storylines make us laugh, cry, curse, and fall in love. From the old timey glitz and glamour of Umrao Jaan to the politics and poverty of Raajneeti, from the madness and elegance of Devdas to the familial drama and charm of Kabhi Khushi Kabhi Gham – Bollywood has it all and more. Pardes taught us that east or west, India is the best. Sholay showed us the true meaning of friendship. Yeh Jawaani Hai Deewani helps us understand you can never be old and wise if you were never young and crazy. Dil To Pagal Hai made us truly believe there someone out there meant just for us, and we will know we are in love when Kuch Kuch Hota Hai. Other films encourage us to live every day of our lives to the fullest because Kal Ho Na Ho. These silly yet profound taglines pertain to every aspect of our lives; we want to – and we do – believe in them. They may give us unrealistic expectations of our lives, but ultimately that is what gives us hope.
Despite the formula most Bollywood film scripts follow, we still enjoy watching the plot unfold on the big screen. Everyone knows how the story will go. The hero will be shot five times in the first twenty minutes, make his way through every dance number, and still make it to the end of the movie just in time to save the girl – who, by the way, will patch him up, just before they ride off into the sunset to live happily ever after. (Unless, of course, Sanjay Leela Bhansali directed the movie, in which case you know not to expect the norm.) So why are we still intrigued by these movies? Simply because the actors illustrate the characters we wish we could be in real life.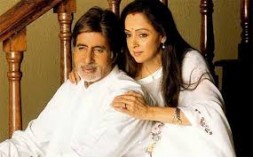 What girl hasn't wished for a Rahul in her life? Or what guy hasn't fantasized about ending up with a girl who looks like Deepika? What parents haven't dreamed of a son like Salman Khan in Baghban? These characters make us want to be like them. The characters set high expectations for real life experiences, and while not all of our experiences play out the way we want, we can't help but fantasize about the way they could be portrayed in a Bollywood movie. Of course with the number of movies being produced by the Bollywood industry, not all movies depict the streamlined scripts of family drama and romantic courtship. However, whenever someone mentions the word "Bollywood," hackneyed plot lines we all love are precisely what comes to mind.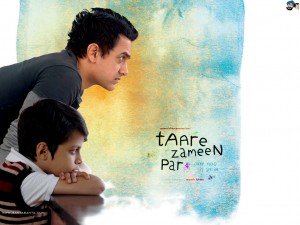 Another prominent aspect of Bollywood films is the music. Music, particularly from Hindi films, is an integral part of our lives. From Jagjit Singh's melodic ghazals to Atif Aslam's pop songs, Bollywood music makes you wish your life was set to a soundtrack. We have a plethora of music for every occasion. Birthdays? Check. You ask for wedding songs – I say which function – mehndi, wedding, reception? Songs such as "Maa" from Taare Zameen Par will always make you cry, and if you ever hear "Shava Shava" or "Badtameez Dil," it is guaranteed, to say the least, you will be tapping your foot to the beat.
Bollywood, more so than any other film industry, definitely takes dancing to a completely different level. The choreographer's creativity paired flawlessly with the song's lyrics generates pure magic. People essentially pour their hearts and souls into every last step of a dance – even the ones meant to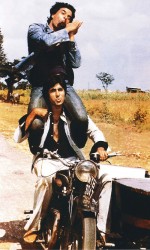 humor the audience. Whether you need something to wind down after a long day or a tune to pump you up for your next party, Bollywood's got you covered. Altogether, Bollywood films make us believe; the films allow us to indulge in an assortment of music, they teach us and give us hope, even allowing us to escape reality – making them the epitome of the perfect cinematic experience.
About the Author
Suhani Patel, a senior at the University of Georgia (UGA) in Athens, is majoring in Microbiology and minoring in Spanish. A healthcare enthusiast and an avid reader, Suhani will read anything from classic literature to Web MD articles to the Harry Potter series. Suhani enjoys traveling and exploring new restaurants and has a weakness for local coffee shops.