Book review
Author by Rina Shah The Arpan Group
Let's Celebrate Diwali
Written by Anjali Joshi and Illustrated by Tim Palin
Review by Rina Shah, The Arpan Group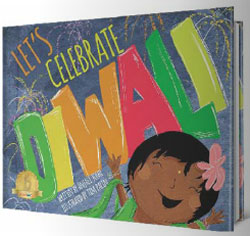 The need for diversity in literature, particularly children's literature, is evident in bookstores and libraries around the country. Non-white protagonists are pointedly absent from books read by school-aged children, which is a stark contrast to the true demographic makeup of their communities. Despite the increase in ethnic and non-Caucasian populations in the United States, the characters and stories depicted in children's books have remained largely unchanged over the last 20 years.
Many first generation South Asian Americans grew up learning about their culture through stories told by grandparents and from reading Amar Chitra Kathas sent to them from abroad. This same generation is now raising their own children to be aware of their cultural heritage, a daunting task when available literature options are limited. Recognizing the need for diversity in children's literature, up-and-coming publishing companies like Lee & Low and Bharat Babies* are in an ideal position to bridge the gap.
Let's Celebrate Diwali, written by Anjali Joshi and published by Bharat Babies, offers young readers an opportunity to learn about Indian culture and connect with characters that represent themselves as well as their friends and classmates. The illustrations by Tim Palin are bold and vibrant, appealing to children and adults alike. The characters are not drawn as idealized depictions, but instead as illustrated versions of our own children.
In Let's Celebrate Diwali, Harini, a recurring character that also appears in Bharat Babies' Hanuman and The Orange Sun, wakes up on Diwali day excited to share about the holiday with her classmates. When she arrives at school dressed in a beautiful lengha, Harini is surprised to see some of her classmates also dressed in formal wear. During circle time, the class learns that Harini, Amrit, Dhimen, and Urvi all celebrate Diwali, though they do so differently in accordance to their own religious traditions – Hindu, Buddhist, Jain, and Sikh.

The beauty of the diversity of Harini's classroom is not to be dismissed lightly, but rather praised for the reality it embraces. Harini and her classmates are a true reflection of the many students in classrooms today. With more schools recognizing and accepting the traditions of different cultures within their student bodies, so too should the characters in children's literature. Harini, Amrit, Dhimen, and Urvi all enthusiastically share about their own cultural backgrounds, while their classmates are equally intrigued by the diversity in the world around them. In the end, the characters of Let's Celebrate Diwali remind of us our own children and their thirst for learning, enthusiasm for life, and acceptance of the differences that surround them.
Through Let's Celebrate Diwali and four other titles, publishing company Bharat Babies is on its way to bringing more diversity to children's literature. In 2013, Founder Sailaja N. Joshi went in search of books that would share her love for Indian heritage in an age-appropriate manner with her then newborn daughter. Discovering a lack of adequate options, Joshi founded Bharat Babies to produce age-appropriate books that share the many diverse stories of India's heritage, culture, and faiths. This year, Bharat Babies has published five books, all of which feature lovable characters and modern interpretations of the stories shared by generations.
*Disclosure: Bharat Babies is a client of The Arpan Group.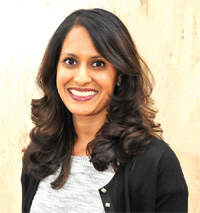 About the Reviewer
Rina Shah is the CEO and founder of The Arpan Group, a boutique ad agency and public relations firm that specializes in capturing multicultural markets. From press releases and media kits to marketing materials and by-line articles, The Arpan Group customizes solutions based on the client's needs. For more information, visit www.thearpangroup.com or call (703) 651-6670.
Bharat Babies Titles
Visit www.bharatbabies.com to learn more about the publishing company or to order.
Hanuman and the Orange Sun
Written by Amy Maranville and Illustrated by Tim Palin
Ganesh and the Little Mouse
Written by Anjali Joshi and Illustrated
by Christy McCreery
Amal's Eid
Written by Amy Maranville and Illustrated by Josh Stevens
Padmini is Powerful (Board Book)
Written by Amy Maranville and Illustrated by Tim Palin
Let's Celebrate Diwali
Written by Anjali Joshi and Illustrated by Tim Palin