CanAm to Open Offices in India as EB-5 Visa Demand Surges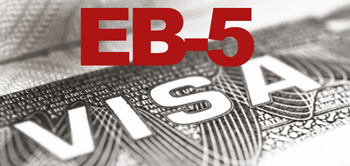 CanAm Investor Services is planning to set up operations in India as demand for EB-5 visas is seeing a surge. The employment-based fifth preference category (EB-5) visa is to get permanent residency in the US.
Indians are expected to be major applicants for the EB-5 visa in the coming years. The visa is for high net worth investors to earn the Green Card. Other perks include permanent residency in the US for themselves and their immediate family with a one-time minimum investment of $500,000, indiatoday.in reports.
By investing in a business in the US, it would create 10 or more jobs for Americans.
CanAm is one of the leading providers of this immigration-linked investment program. They expect to raise $100 million from Indian investors looking for EB 5 visas this year. IN 2014, the firm raised $20 million from EB-5 visas.
Jeff DeCicco, CEO of CanAm Investor Services said that they are in the process of setting up operations in India with offices most likely in Delhi and Mumbai. "Currently, our sales staff travel back and forth from the US," he added.
DeCicco said keeping in mind the trend from the past three years, India has tremendous potential. He added that the number of investors is growing twofold each year from 2014.
The EB-5 visa applicants from India include educated professionals in the age group of 25-35 as well as rich parents who want their children to secure lucrative jobs in the US and settle in the country. CamAm now receives 200 applications from Indians as compared to fewer than 30 during 2007-14.
The US government may hike investment cap to $800,000 from $500,000 next year.DeCicco said visa firms want government to increase the number of EB-5 visas available.
Previously China accounted for around 90 per cent of all participants under the EB-5 visa program. But, now India, Vietnam and other countries are seeing huge growth.