Sunny Leone's Contraceptive Ad Ahead of Navratri Sparks Outrage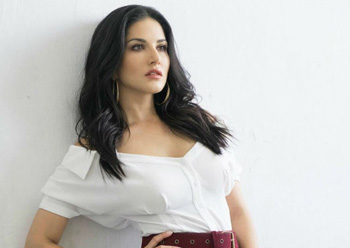 Sunny Leone has been facing backlash for endorsing a contraceptive ad that too ahead Navratri. The condom ad featuring the Indian origin Canadian actress has sparked outrage in Gujarat.
Though there is no condom in the ad, the punchline says "Play with love this Navratri." The Confederation of All India Traders has given a written complaint to the Union Consumer Affairs Minister, Ram Vilas Paswan, seeking a ban on the ad.
They have appealed the government to take action against the manufacturer, Mankind Pharma and its brand ambassador, Leone, TOI reports. The confederation said that the risqué ad has taken marketing "to an all-time low."
"Their large banners in cities across Gujarat are shouting out to encourage youths to use Manforce condoms in the name of Navratri festival," said Praveen Khandelwal, national secretary ofConfederation of All India Traders. He has termed the ad "derogatory" and said it is an "immature attempt to boost sales by putting our cultural value system at stake."
On Tuesday, authorities pulled down several billboards aftercomplaints about the condom ad featuring Sunny Leone.
Satish Sharma, Surat Commissioner of Police said, "We have brought such hoardings down, as the advertisement was of condoms and it should not be linked up with the religious festivals. We have received complaints from the public and we brought down the hoardings, speaking to Indian Express, Leone is one of the most searched celebrities online in India, and is also the brand ambassador for Manforce, India's largest condom manufacturer.
The Confederation has appealed the government to pass the Consumer Protection Bill which can bring brand ambassadors under its ambit, once passed. It is pending before the Parliament.