Celebrating 25 years of Community Involvement
| | |
| --- | --- |
| | |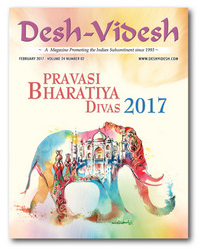 2018 marks 25 years that Desh-Videsh has been in print – what an exciting and fun-loving journey! Some of you have witnessed Desh-Videsh grow from a 24-page black and white magazine to a 148-page full color magazine with a glossy cover.
Desh-Videsh began with a simple idea. Aruna and I believed in a professional, inclusive magazine for Indians, Pakistanis, and Indo-Caribbeans that would offer insight into our culture and guidance for our youth and focus on the positives of our community. A lot has changed in 25 years, but those hallmarks resonate as strongly as ever.
In 1993, Desh-Videsh began with a simple idea. Since then, the magazine has advanced from a modest compilation of submitted articles (any and all we could get!) to an award-winning publication that attracts well known writers and focuses on issues of great importance to the Community from the Indian Subcontinent. Over the last twenty five years, we have covered a variety of topics and subjects.
My editorial columns have mentioned those favorite subjects that are near and dear to my heart. If I go back and summarize these topics, the following topics come to my mind:

 Gandhi ji
Many things have been said, written and preached about Gandhi ji. It is neverenough for a half-naked fakir who lived life by his own principle and died because of his noble principle. In 2001, Desh-Videsh Media Group along with many in the media, including the BBC, proclaimed Gandhiji as Man of the Century. Desh-Videsh even published a special edition on Gandhiji. In 2012, the magazine held its first ever Gandhi essay competition and published a revised special edition on Gandhiji. When former president of India Abdul Kalam unveiled the Gandhi Statue in South Florida, Desh-Videsh provided extensive coverage of the momentous event. We were also very proud to cover Arun Gandhi, grandson of Gandhi ji, visit to South Florida for a peace conference.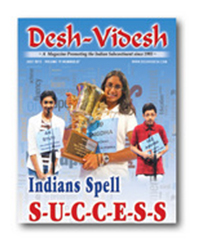 Indian American Children
Indian children who live in the United States and excel in a wide range of fields have always been a major focus of the magazine over the years. From spelling bee competitions, math competitions, and a record number of Indian students earning the title of Valedictorian, Desh-Videsh has been very proud to highlight their many accomplishments.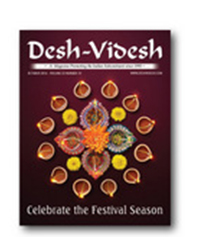 Festivals
Desh Videsh Media Group's tagline states "Promoting the Indian Subcontinent since 1993." For us, it is not just a tagline, but also a mantra that we live and breathe. When it comes to cultural and religious festivals, be it Diwali, Holi, or Ramadan, we use the magazine as a platform to engage and educate our children about these cultural events.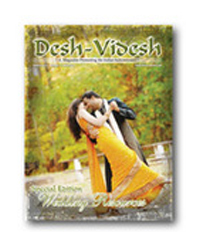 Weddings
Weddings are a very important part of our culture, not only for the celebrations, but also for the rituals and traditions. With four special wedding resource editions a year, six MyShadi Bridal expos a year and the myshadi.com wedding portal, Desh Videsh Media Group has been at the forefront. We use these platforms to expose our customs and rituals not only for the benefit of our own community, but also for the American community at-large.
MyShadi Bridal Expo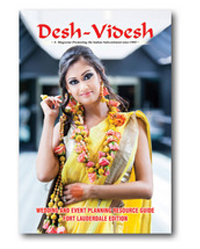 Many of you witnessed and supported the first MyShadi Bridal Expo in 2009. With your support, we have grown from an expo featuring 40 booths, to one with over 100 booths and from one show per year to six shows per year. What an exciting journey!
Each year, the MyShadi Bridal Expo, hosted in Georgia, the Carolinas and Florida, gives couples and their families an opportunity to meet with a variety of event planning vendors and reduce some of the stress associated with wedding or event planning. Couples are able to make decisions and sign vendors in one afternoon rather than after many weekends spent vendor searching. Giving families and couples a firsthand look at the latest trends in event and wedding planning, the MyShadi Bridal Expo is the best show of its kind. And of course, the designer fashion shows are not to be missed! Models strut down the runway showing off gorgeous, modern saris and intricately designed lenghas from some of the region's exclusive and well-known clothing and jewelry boutiques.
Indian Wedding 101 Seminar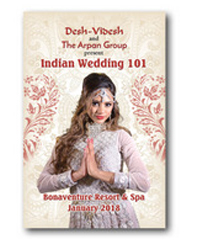 One way in which the Indian Subcontinent culture is promoted amongst all communities is through the Indian Wedding 101 seminar. Desh-Videsh Media Group and The Arpan Group host these informational seminars for wedding professionals interested in learning how to successfully position their business and work with the fast-growing Indian wedding market.
In this four hour seminar, attendees learn more about Indian wedding culture, customs, and rituals to understand what makes Indian weddings so beautiful and unique. This seminar is the educational guide that will walk wedding professionals through Indian wedding festivities and ways to market to Indian Brides and their families.
Later this year, we plan to add online webinars and a Hindu Wedding Certification program for wedding professionals.
Hindu Cremation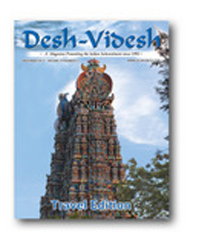 Another project with which Desh Videsh Media Group is involved serves the community in a different way. Our community demographics are continually changing, and with a request from the community in 2014, Desh Videsh Media Group along with community volunteers, contacted all funeral homes all over South Florida to negotiate a fixed price for cremations for the Hindu community. Pertinent information is regularly published in Desh-Videsh magazine as well as on our website.
Desh-Videsh Media Group Community Leader Awards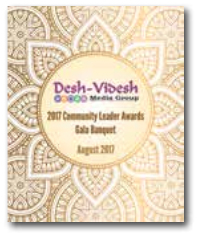 In 2015, we embarked on a task that was both interesting and challenging. We believed it was important to honor individuals who have been positive influence in the South Asian Community of South Florida, and thus, the Desh-Videsh Media Group Community Leader Award was born.
Selecting these Community Leaders is a difficult task. In so many ways, you all deserve this award. Given Desh-Videsh first began in South Florida, the Awards are limited to this region. Award categories include Philanthropy, Religion, Arts and Culture, Education, Women Empowerment, International Social Services, and Local Community services. Over the last three years we have given awards to individuals who are active participants in the community that help bring spiritual and cultural guidance for our youth locally as well as giving back to communities in our native countries.
These Community Leaders are not only accomplished in their own fields and generous, but also incredibly humble. When first approached, their immediate reaction is "Why me? I have not done anything." This humbleness defines a true Community Leader. While the Award gives Leaders recognition, it is equally important their story is read and heard by our youth as an inspiration of what is achieved through leadership and hard work.
As with all our projects, Desh Videsh Media Group can only grow through your feedback, so continue to share your thoughts on future Community Leader awardees in future.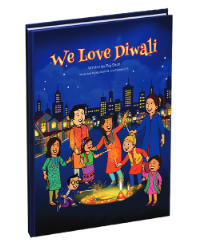 Desh-Videsh Publishing
After publishing an inspiring magazine like Desh-Videsh for so many years, the next step naturally is to publish books! In 2015, we published our first book, Chronology of Hinduism, followed by Islamic Healing and Understanding Hinduism.
So many of you encouraged us publish books for children about our culture. In 2017, our first children's book, We love Diwali, was published. This is the first in an educational series of books for children on Hindu religion and culture. Several other titles have followed included Holi Hai, The Complete Ramayan in 100 Tweets, Welcome to My Beautiful Mandir, The Complete Mahabharat in 100 Tweets, and Coloring and Understanding Hindu Symbols.
In the coming years, we plan to publish a few Desh-Videsh special editions such as Yoga and a Healthy Lifestyle, Holistic Living, Healthy Living, Incredible Indians, Incredible India, Natural Healing,100 Men and Women Who Shaped India, and last but not least, American Shakti – Successful Indian American Women.
The Future
Twenty five years may seem like a long time, but when you are having fun and doing what you love, the time goes very quickly, which is certainly the case for us at Desh-Videsh Media Group.
Though it has been 25 years, we have only just begun. The important task of fostering community harmony and strengthening our ties remains. Our staff never tires of finding ways to connect with customers and readers and determining their needs while also working constantly to improve our service value. So, again, we thank you for your part in making this progress possible. We hope to have the privilege of serving each of you for many years to come. In spite of all progress, we remain imperfect. We value your feedback, even when you tell us about our goofs! Such feedback enables us to correct and improve. We also value the opportunity to serve you—our mantra is to focus on assisting each customer and each reader, one at a time – cheerfully and professionally.