Chhichhore Gets National Award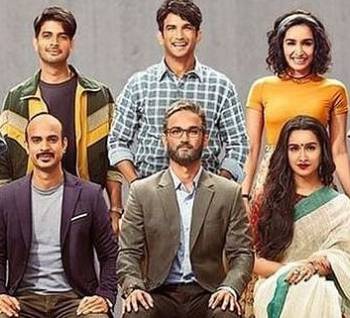 Sushant Singh Rajput would have been the happiest man to see the acknowledgement of the film for which he worked so hard. However, it happened after his sad demise. SSR's 2019 film Chhichhore got the National award for Best Hindi Movie. The film was produced by Sajid Nadiawala and directed by Nitesh Tiwari.
The story of Chhichhore is very relevant and relatable to new-age parents who constantly pressure their children for success and achievement. One such stressed child, whose parents' roles were played by Sushant Singh Rajput and Shradhdha Kapoor, attempts suicide and is hospitalized in critical condition.
The divorced couple who were college buddies once, come together for their only child. Along with them come their friends who narrate their college days to the boy and convince him to let go of the stress. They explained that it's the journey of life that is more important than a few achievements and milestones. They were able to assure the boy who was completely cured and entered the journey of life with a smiling face.
The success of Chhichhore has been dedicated to the late SSR. Shradhdha Kapoor shared the award news on Instagram where she thanked the entire team and The National Award Committee and mentioned that all of them missed SSR.
Chhichhore Movie
Sushant Singh Rajput
Chhichhore Director
Chhichhore Producer
Chhichhore cast
Chhichhore story
Shradhdha Kapoor note on national award
dedicated to Sushant Singh Rajput