Dance and Yoga Enlighten in New Book by Shovana Narayan and Anita Dua
Shovana Narayan and Anita Dua, co-authors of Illuminating Indian Classical Dances Through Yoga, spoke about their new book at the India International Centre in New Delhi, India. The book launch was hosted by Shyam Jaju, National Vice President of the Bharatiya Janata Party (BJP), and Pavan K Varma, a former diplomat, author, and politician.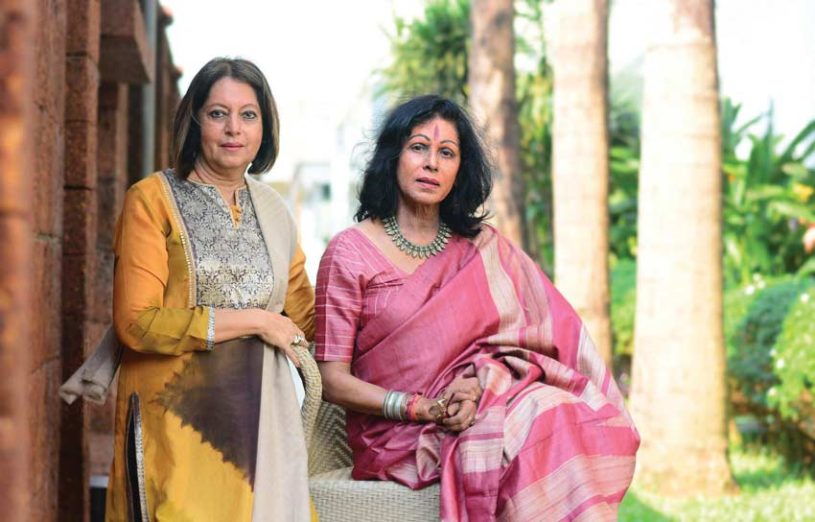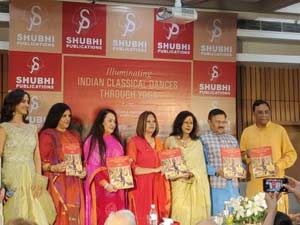 Leading Kathak expert, former bureaucrat, and recipient of the Padma Shri, author Shovana Narayan shared her thoughts with the audience at the book launch. Narayan explained, "People generally think dance and yoga are two different things, but I believe that nritya (dance) is yoga. For us dancers, dance and yoga are in tune. Like with yoga, for dance as well Dharana, dhyana and samadhi become the path and the destination. Emptying your mind of other thoughts, you learn focus … for example, when a Kathak dancer is doing the Tatkaar (feet movements), the feet keep moving physically but mentally we are in a state of ecstasy and that is the state of Dhyana for us. Then comes Samadhi which happens when the dancer becomes one with the dance."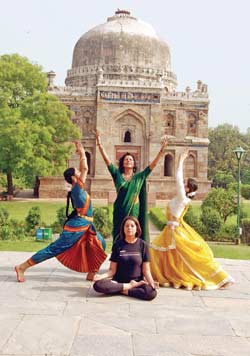 Vinita Dawra Nangia, Executive Editor at the Times of India and Director of Times Literature Festivals and Write India, said "Frankly, I had never given this correlation between dance and yoga a thought until I read the book. And once such a thought strikes, so many vistas open up for you. That's where the importance of this book lies."
Anita Dua, a Yoga enthusiast and educator, co-authored Illuminating Indian Classical Dances Through Yoga. Dua further explained, "Our Vedas describe Yoga as being one with the supreme. They say that our body is already balanced with the cosmos which is experienced by practicing yoga. Patanjali says that the reason why we lose the connection between body, mind, and soul is because of our imperfect state of health- be it mental or physical. When that is balanced, we are in a state of Sat-Chit-Anand which is eternal bliss. Yoga doesn't mean just the asanas which are broadly understood today; it means going through the eight limbs of yoga which have been described in Patanjali's Yoga Sutra."
Dancer Shivani Varma, and yoga enthusiasts Satish and Ratan, entertained the book launch audience with a beautiful dance performance to highlight the book's theme of dance and yoga being one.
Shovana Narayan
nritya (dance)
Padma Shri
Kathak expert
Bharatiya Janata Party (BJP)
Pavan K Varma
Anita Dua
Illuminating Indian Classical Dances Through Yoga
dance and yoga
Patanjali products in USA
Yoga enthusiast
Kathak expert