Launch of New Magazine, Sanatan Dharma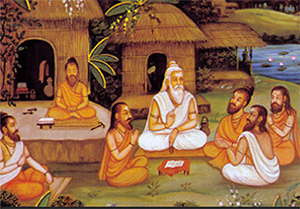 Desh-Videsh Media Group announced the launch of new magazine, Sanatan Dharma, which will cover articles on Hinduism – the most ancient religion in the world, its spirituality, belief, values, and culture. The magazine will be published from the company's headquarters in Florida. The first issue will be on stands and available to readers online January 14, 2018.

Hindu scholars and prolific writers like Philip Goldberg, author of The American Veda, Dr. Jeffery D. Long, Professor of Religion & Asian Studies, Dr. Alok Kumar, Sri Nandanandana Dasa (Stephen Knapp), Maria Worth, Dr. Subhas Kak and many more known names will be featured in the magazine.
This one of a kind magazine will cover a plethora of subjects such as the difference between Sanatan Dharma and Hinduism and Hindu American children excelling in the US. Questions such as what is Sanatana Dharma; what is the difference between dharma and religion; and is yoga a part of the Hindu culture will also be explored. Magazine content will also touch upon topics like the chronology of Hinduism, maintaining Hindu culture in our youth, among others.

Raj Shah, co-founder of Desh-Videsh Media Group shares, "The year 2018 is going to be memorable in the history of our media group. We will be celebrating our 25th year in publishing and will be launching a new magazine, Sanatan Dharma." He added that a magazine like this was a long time coming.
Sanatan Dharma will be available in print and digital formats, come in glossy and all-color, setting it apart from other magazines and putting it in a class of its own. Every month, readers will look forward to receiving their copy of the magazine for its interesting articles and other valuable information. "Sanatan Dharma will cover complex subjects in lucid language, which every member of the family will enjoy reading," said Shah. The magazine is targeted for people living in the US.

For more information about the magazine and to take advantage of introductory offers
on subscriptions and advertising, please visit http://sanatan-dharma.org/.