Desi TV Duniya
Sunil 'Guthi' Grover notand Sohail Khan have competing with Kapil Sharma
Sunil Grover and Kapil Sharma made a great pair on Comedy Nights with Kapil. Since leavingComedy Nights, Grover started his own show called Mad in India in which he will reprise the character of Guthi but will be called Chutki instead. He says that he does not wish to compete with Kapil Sharma. The talented actor prefers films to television, and he is already doing a film with Akshay Kumar but refuses to divulge details as yet. He says he likes films because they have a beginning and an ending. Television, on the other hand, goes on and on and you play the same character forever. Yet, he likes the creative challenge television poses. About his rise to fame as a female character, he says that he is comfortable in a woman's role, but thinks that it is easier to be a man socially, physically and emotionally. Now that's a revelation.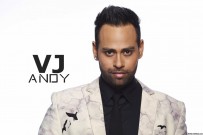 VJ Andy to host India's Got Talent
After becoming popular on Bigg Boss, the powerhouse entertainer VJ Andy, will host the current season of India's Got Talent, the popular reality show where talent is showcased. He is taking the reins from current host, RJ Mantra. Cyrus Sahukar and Manish Paul hosted the previous season. This season, standup comedian Bharti contributes as a host.
Gauhar Khan has not yet received prize money
Television reality shows are not prompt in paying reward money to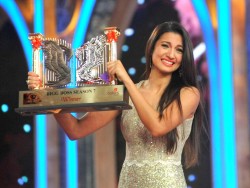 winners. Gauhar Khan, who recently won Bigg Boss 7, has not yet received her $80,200 prize money. The show announced a sedan as well as a prestigious trophy to the winner. However, Gauhar is not complaining since her earnings from the show are much more than the prize amount. According to sources, she was paid $9,600 for each week of her stay in the Bigg Boss house. Since she survived in the house until the very end, she raked in around $135,000. The fact that she has not yet received the prize money was revealed when she was asked in an interview last week about what she planned to do with the winnings. She laughed and replied that she was still waiting for the money to come. Gauhar received tremendous exposure during her stint in the house and has now become a household name.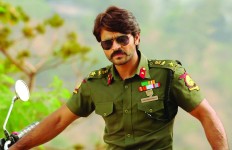 Rudra to be removed from BSF in Rangrasiya Keerthi and Sharad
In the short time through which it has been on air, Rangrasiya has garnered a lot of appreciation. Rudra's intense personality, and the shy but strong character of Parvathi have captured the interest of viewers. However, there is going to be a major twist in the show as Rudra, played by Ashish Sharma, is removed by the Border Security Force for killing innocent people. Rudra is going to be shattered by the news and in all likelihood, Paro (Sanaya Irani) is going to become a source of his support during tough times. Smell a love story brewing?
Kelkar blessed with daughter
Sharad Kelkar is basking in the appreciation he received for his power packed performance in Goliyon Ki Rasleela – Ramleela. Now, he has other great news to celebrate. The actor couple,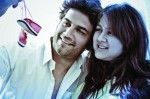 Sharad and Keerthi, were blessed with a baby daughter on February 7. The actor confirmed the news and said that both the mother and child are healthy. When asked about the baby's name, he said that they had not yet decided. The actor is managing to keep up his work commitments despite spending a good deal of time with his little family. He was a part of Veer Marathi team in the recently held CCL. Keerthi was last seen in Chhoti Bahu… Bin Sindhoor Suhagan. She is expected to return to work in a few months.