Immigration Q & A April 2014
I have had my green card for 7 years. I met my fiancée on a trip back to India. We plan to get married soon and of course I would like her to come to the United States to live with me here. Our families are arguing about whether the wedding should take place in India or the US, where a lot of our relatives live. Can I bring my fiancée for the wedding in the United States or is it better to get married in India as far as immigration consequences? What do I have to do to bring her here?
The first thing you need to do is apply for US citizenship. If you have been a permanent resident for at least 5 years, have good moral character and a basic knowledge of US history, you are eligible for US citizenship. The benefit is this: there is a waiting period for a spouse of a permanent resident to be granted an immigrant visa. It may take as much as 2 years or more. During that time, your wife will have to wait in India. The spouse of a citizen is entitled to an immigrant visa immediately (subject, of course to document processing times). So once you become a citizen, you can get married in India and file the petition to bring your wife to the U.S. as a permanent resident. You can also request fiancée visa for your fiancée, which would enable her to come to the U.S. (in a matter of months) and get married in the U.S. You can only petition for a fiancée if you are a US citizen.
My father is 54 years old and has lived in the United States for 12 years with a green card. He would like to apply for citizenship, but he does not speak much English. Does he have to take a test in English to become a US Citizen?
Right now, the only way your father can avoid the English and Civics test is by demonstrating that he has a disability or mental impairment that prevents him from learning English. His doctor would need to fill out and sign Form N-648 requesting an exception to the English testing requirement. Not all disabilities or medical conditions are considered an impairment to learning English. The doctor must evaluate the effect of the disability or medical impairment on the applicant's ability to learn, and must explain exactly why the medical condition prevents your father from learning English. If the doctor explains clearly how the disability or impairment prevents your father from learning English, USCIS will waive the English and Civics requirement, so your father will not have to take the test.
If your father does not have any medical problems that would qualify him for the waiver of English and Civics, he can wait three more years to apply. An applicant for naturalization who has been a permanent resident for 15 years and is 55 or older can take the civics test in his native language. He will be allowed to bring a translator to the interview.
My wife is 69 years old. She has had her green card since 1996. My wife applied for citizenship in June 2012 and was denied for lack of continuous residence. She was out of the USA for 10 months in 2010 and 6 months in 2011. Since September 2010, she has been living in the United States continuously, except one trip for 3 months. I am a US citizen. Can she use my citizenship status to get her citizenship?
Your citizenship is not related to your wife's citizenship. Your wife must prove that she lives in the United States continuously for 30 months before the filing of the application. This means no absence greater than 6 months in the 30 month period. When she applied in June 2012, she had lived in the United States continuously for less than 30 months since her long absence, and that is why she was denied. If she applies today, she will have lived here continuously for more than 30 months and should not be denied on that basis.
Since your wife is over 55 and has been a permanent resident for more that 20 years, she does not have to read or write in English. She must still take the citizenship test, but she may bring a translator with her. Since your wife is over 65, she may take the "simple test". The officer will ask 10 questions from the following, and she must answer 6 correctly.
My aunt went to her citizenship interview and passed the test. However, the immigration officer told her she could not speak English well and gave her a letter that said she did not demonstrate the ability to speak English. How can this be if she passed the test ? What happens next?
To get US citizenship, your aunt must show not only that she knows civics and history of the United States, but that she has a command of English sufficient to answer questions about her application. The questions relate to where she lives, her family members, her work and if she has ever done any of the things that could prevent her from becoming a citizen, such as prior arrests, alcoholism, drugs, prostitution, terrorism, communism, etc. The officer will also ask if she understands the Oath of Allegiance and is willing to take it. Your aunt is given two chances to pass both the civics and English test. That is why she will have another appointment for the English part of the test – basically answering questions about the application. If she has tried to learn English, but cannot, you might want to speak to an attorney about seeking a waiver of the English requirement. This waiver is available for people who cannot learn English due to a medical condition or a learning disability
I have had my green card for 10 years. It is due to expire next month. Do I have to renew my green card to apply for citizenship?
No. Save yourself the filing fee on the green card renewal and apply for citizenship, assuming you meet the other requirements.
I have been a green card holder for 9 years. I spend a lot of time in outside the Unites States, because I have family and business there. However, I am never absent from the US for more than one year. I usually spend about one month in the United States every year. Last time when I was flying in, the immigration officer told me that I will lose my green card if I don't stay in the US for at least six months on this trip. He wrote a note in my passport. Is he right? I thought I only needed to come to the United States once a year to maintain my green card. Should I get a reentry permit?
You were misinformed about the minimum stay required to maintain your residence. If you spend more that 6 months per year outside the United States, you may be considered to have abandoned your residence. The government can also consider that you abandoned your green card if you don't have the intent to live here permanently. That means that even if you come to the US every 5 months, but the visits are brief, and your home, family and work are outside that U.S., you may have to give up your green card. If immigration officers think that you are not really living in the United States, you will be placed in removal proceedings. Then you will be able to present evidence to an immigration judge to show that you have not abandoned your residence.
You might benefit from a reentry permit. A reentry permit allows you to stay abroad for as long as 2 years without losing your green card. If you are a green card holder and you plan on being out of the United States for a year or more, you can apply for a reentry permit before you leave. Otherwise, when you return to the US after more than a year's absence, immigration will consider you to have abandoned your residence and will not admit you to the US. With a reentry permit, when you return to the US, you will be admitted as a returning permanent resident and you will not lose your green card.
However, the reentry permit has nothing to do with citizenship. You must not have any trips of one year or more in the five year period before you apply. If you were out of the country for 13 months, you must wait 4 years after you return before you can file for citizenship. This holds true even if you were given a reentry permit, because the reentry permit does not preserve residence for naturalization purposes. Before you apply for citizenship, you must also count the total of all the days that you spent outside the US in the last 5 years. If the total number of days out is more than one half of 5 years, you are not eligible to apply for US citizenship.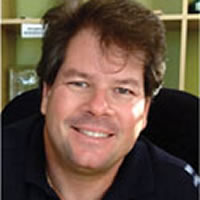 The advice in this column may not apply to your specific situation, even if it seems similar in nature. The only way to obtain legal advice is by speaking with a qualified attorney and reviewing your specific circumstances. If you have any questions, please call me at (954) 522-4115.
Edward Boreth is an immigration attorney who has practiced law for 18 years. He is a partner at Shapovalov & Boreth and a director of the Citizenship Clinic. He is also an avid cricket fan.