Desi TV Duniya
Work is Worship, Love Only Comes Next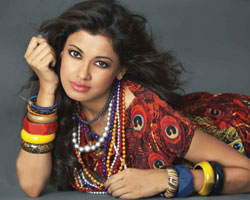 Actors love any excuse to take a break from work. When the excuse is marriage or a honeymoon, it will taken before you know it. However, that was not the case with Jhanvi Chedda. The actor, who is better known as Sugna in Colors' hit serial Balika Vadhu decided to postpone her honeymoon so that she could keep up with her shooting commitments.
Jhanvi got married last November and took just a few days off to be with her husband and new family. She returned to work immediately and gave her honeymoon a pass. If this is real commitment, we laud her. The flip side is also that actors can sometimes just not take their career for granted, given how easily roles are changed today!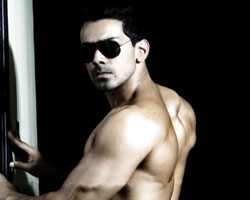 Abhinav Shukla Comes Back With The Survivor
Abhinav Shukla has a great treat for all television viewers with an Indian version of International reality series Survivor. The show, which is ready for telecast on Star Plus, will feature hard-core reality about stars and people from other walks of life as they attempt to live on a deserted island for days on end. Having to battle it out for daily essentials, the participants will realize the value of things we take for granted while viewers get the chance to see what really gets participants going.
Priyanka Bassi, Payal Rohatgi and Karan Patel are just a few of the familiar names to participate. To know just who will fight to survive this game, watch Survivor beginning early January to what the battle of life is all about.
India's Next Masterchef Announced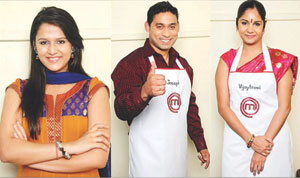 Although Akshay Kumar had to opt out of Masterchef this year, the judges did very well themselves. The show enjoyed great talent and good viewsership. However, Akshay did stay connected, and returned for the finals, and even announced this year's winner.
Star Plus made the most of the finals night, where Shipra, Shazia and Joseph fought hard for the top spot. The signature dish made by Shipra Khanna, a single mother, helped her steal the title from Shazia and win $200,000. Richer and wiser, Shipra also has the opportunity to savor her own cooking show. Fortunes and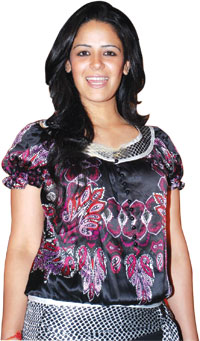 times change, and if you are gifted with great culinary skills, you have a new wayof finding a place in people's hearts.
Mona Singh Back to Serials
Jassi star Mona Singh was all the rage when the serial began. The show was a hit like none other, and newcomer Mona Singh became an overnight star. Success was due in large part to the fact that the serial was a copy of the American hit series Ugly Betty, but Mona made her mark nonetheless. However, post Jassi, Mona was nowhere to be seen. She did play a small role in a show on NDTV Imagine, but nothing thereafter.
Now Mona is back and has all her acting talent in tow. The lead in the serial Kya Hua Tera Vada, Mona can be seen on Sony Television starting the end of January.