Desi TV Duniya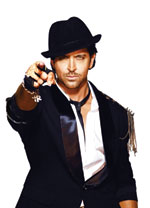 Hrithik Does More Than 'Just Dance'
If you have watched any of episodes of the reality dance show Just Dance on Star Plus, you will find that this is a unique show. Yes, it is about dance, and it is a competition like all other shows we have seen where one ultimate winner prevails after a series of elimination rounds. However, it is not the format, but the judges that make the difference. Hrithik Roshan is no doubt a star and great dancer. However, look at him as a judge and you will be baffled. Extensive research on each of the contestants makes him connect with them on a different level. He is involved and takes the time to greet each eliminated contestant personally. He has made efforts to learn about each one's strength, weakness and potential. If there is anything that can make Just Dance special, it would have to be Hrithik. Dancing with him is a true opportunity of a lifetime.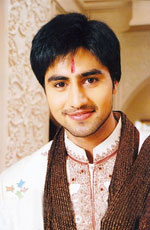 The Many Shades of Harshad Chopra
Fans of television star Harshad Chopra will find many reasons to love him. Mothers wish that they could have a son as perfect as him. Girls want to take him home to their mother as a prospective groom. This is all mainly due to the noble roles Harshad has being playing on television, although you must give his good looks their due too. Harshad is not ready to test his acting talent and move out of his comfort zone. He is reportedly to play a role that is tinged with shades of grey. The role, which is loosely modeled after Gandhi's life, puts Harshad in the lead role opposite Aasiya Kazi. Titled Dharampatni, promotions are slated to air in coming weeks, and the show will be telecast on NDTV's Imagine. Will fans be able to accept this new look, or is the good boy of television in for a shock?
Ratan Rajput – Having the Last Laugh
Everyone had virtually written off Ratan Rajputs Swayamvar on NDTV's Imagine. What was touted to be a drab show, with a dull bride and unimpressive set of grooms has done more than it needed. Through the weeks, the show may have rated rather poorly, but towards the build up and in the final episode where Ratan made her choice, ratings and viewership skyrocketed and did better than everyone imagined. Surpassing most popular reality shows including Masterchef, Jhalak Dikhla Ja and Fear Factor, Ratan had a whol