Director Shoojit Sircar's Instagram Hacked
Shoojit Sircar made an important announcement via Twitter last Saturday and tagged Instagram in his tweet. He said that his Instagram account has been hacked. His post was re-tweeted by Mumbai police, Maharashtra Cyber etc. The director recently directed Gulabo Sitabo that was released on Amazon Prime June 11. It is the first major mainstream movie to release on a digital platform.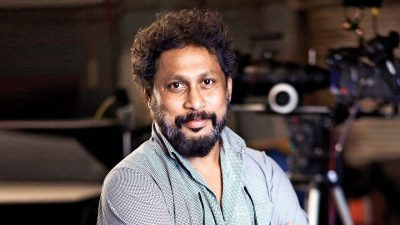 The well received Gulabo Sitabo stars Amitabh Bachman and Ayushman Khurana are in leading roles. Together, they impart a humorous and poignant edge to the movie. Amitabh (Mirza) and Ayushman (Bankey) keep fighting like Tom and Jerry embroiled as they are in a controversial landlord-tenant relationship. The movie draws a parallel to Gulabo and Sitabo; characters of a famous Lucknow puppet show who are always shown sparring with each other.
The movie has a certain dark sarcastic edge to it that's new territory for Shoojit Sircar. The movie showcases the workings of a convoluted, greedy brain and the problems that this brain creates. The camera work and screenplay of the movie are impressive and Lucknow is shown full of her unique antique charm. However it is the dialogue of Juhi Chaturvedi that steals the show and leaves the audience with smiles on their faces and tears in their eyes.
Juhi Chaturvedi
Luck Now
Ayushman Khurana
Shoojit Sircar
Mumbai Police
Amazon Prime
Gulabo Sitabo
Amitabh Bachchan