Sushant's Fan Kundan Kumar Moves Court Against Rhea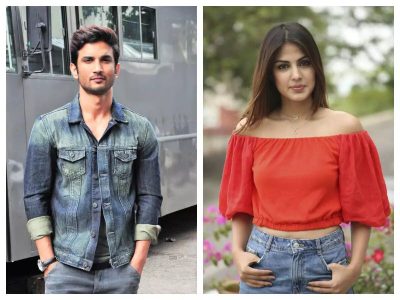 In a stunning new development in the Sushant Singh Rajput case, a formal complaint was filed against the late actor's girlfriend Rhea Chakrabarty in a Bihar court. The actress has been facing charges of aiding the suicide of Sushant Singh Rajput. Kundan Kumar, a citizen of Muzzafarnagar's Patahi locality has filed this complaint in Mukesh Kumar (Chief Magistrate's) court. Kamlesh (Kundan Kumar's lawyer) said that his client was a big fan of Sushant Singh Rajput and was devastated by the suicide of his idol. He believes that the accused girlfriend Rhea Chakravarty had been financially exploiting Sushant Singh Rajput and played a role in encouraging the suicide. The court complaint has been charged under the 420 and 306 sections that relate to fraud and abatement of suicide.
The Bandra Police grilled Rhea Chakravarty for nine hours and recorded statements from 14 other people connected to the late Sushant Singh Rajput. The star's untimely death has left the whole world in shock.
Mukesh Kumar, the magistrate of the case will be handling a similar complaint too. The second complaint was filed by Sudhir Kr. Ojha (local advocate) against a host of Bollywood stars who have been accused of trying to coerce Sushant Singh Rajput and practice nepotism. The named accused are Sanjay Leela Bansali, Salman Khan, Aditya Chopra, Ekta Kapoor and Karan Johar. Kangana Ranaut is supposed to act as a witness.
Kangana Ranaut
Sushant Singh Rajput case
Rhea Chakrabarty
Bihar Court
Mukesh Kumar
Girlfriend
420 and 306 sections
Sudhir Kr. Ojha
Bollywood
Sanjay Leela Bansali
Aditya Chopra
Salman Khan
Ekta Kapoor
Kundan Kumar