EB-1A Extraordinary Ability Green Cards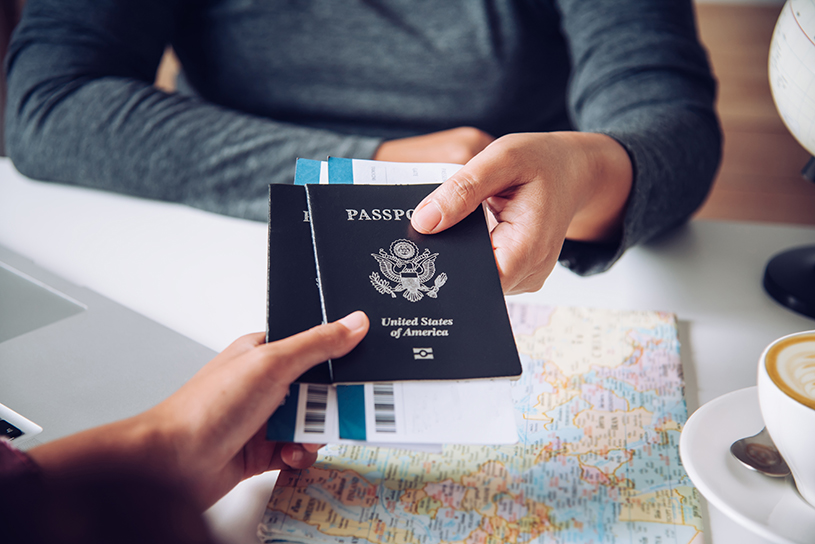 One of my favorite areas to practice immigration law involves representing exceptional individuals with extraordinary abilities.  I first use a personally created and detailed analytical analysis of my client's (or potential client's) specific profession, skill set, and unusual talents to determine their chances of successfully petitioning for an extraordinary ability visa. After a rather rigorous screening process involving one or more consultations, we determine if it is in the client's best interest to apply for such a visa or green card. We always ensure to appropriately manage a client's expectations and balance the risks and rewards of such an important decision.  While any attorney could manage Elon Musk or Lionel Messi, a confident and creative attorney may be willing to take on certain challenging or less obvious cases.
One example of an unusual EB-1 client would be Polish glider pilot Sebastian Kawa. A glider pilot would require a little more effort not because he won't necessarily qualify, but because he doesn't fit the typical EB-1A mold.  Sebastian was a 9X World Champion, the world (FAI) leading glider competition pilot (currently number two in the world rankings of the FAI Gliding Commission), and the current World Champion in 15m Class.  Kawa has associated with the Mountain Gliding School "ar" in southern Poland. Sebastian is also known in the Polish gliding community for numerous blogs and films popularizing the sport.  His autobiography and advanced gliding tutorial "Sky Full of Heat" (English and Polish language editions) were published in December 2012.
I recently began representing an artist on an EB-1A petition.  My client "Jonathan" is an internationally famous painter from China who has built his career over the last 20-plus years while living in France.  Jonathan studied at one of the most prestigious universities in all of China and afterwards he was sponsored by a French art school and academy to continue painting and teaching in Europe.  His works are displayed at expensive homes and offices all over Western Europe and his patrons include well-known attorneys, businessmen, and diplomats. While Jonathan is happy as a citizen of France and enjoys the freedom of movement that an E.U. passport brings, he wants to come to the United States to further his career and open up his art gallery.
Indian Entrepreneur Peyush Bansal, the CEO of Lenskart, is a great case study for a solid EB-1A applicant.  Peyush co-founded Valyoo Technologies Pvt Limited (Lenskart) in 2010.   In 2012, Valyoo Technologies won the Red Herring Top 100 Asia Award.   His company won the Marketing Sherpa Email award in 2014 and in 2015 Peyush was awarded the India TV Yuva Award in Business Cadre.   Mr. Bansal's other entrepreneurial endeavors included solving college students' housing and related problems through an online portal called searchmycampus.com.   In 2019, he was listed in Fortune India's Best 40 under 40 entrepreneur and Bansal is currently judging India's first-of-its-kind reality show Shark Tank season 1 (an accomplishment that would likely resonate strongly here in the States).
Advantages of the EB-1A: 
 The EB-1A allows for premium processing (where the EB-2 currently does not)
 The EB-1A allows you to self-petition (meaning you do not need to have a job offer to petition for you)
The EB-1A also does not require a permanent labor certification.  Other employment-based green cards like the EB-3 require the PERM process.
Most importantly, the August 2022 visa bulletin for green cards is current for both India and China in the 1st employment-based preference category (EB-1).  Unfortunately, the wait is approximately eight years for EB-2s from India and over ten years for EB-3s from India.
Employment-
based
CHINA (mainland born)
INDIA
PHILIPPINES
1st  (EB-1)
Current
Current
C
2nd  (EB-2)
01APR19
01DEC14
C
3rd  (EB-3)
22APR18
15FEB12
C
Other Workers
01JUN12
15FEB12
08MAY19
The EB-1A is one of the most challenging visas for approval. To qualify for an EB-1A green card, you must prove that you have extraordinary ability in one of the following fields: a) Science, b) Art, c) Education, d) Business or e) Athletics.  Additionally, you must possess a level of expertise in your field that indicates that you are one of the small percentage of people who have risen to the upper echelon of your area. Finally, your professional achievements must have received national and international recognition.
My previous article covered O-1 non-immigrant visas for those with extraordinary ability.  Sometimes I recommend that a client first apply for an O-1 visa and then wait a few years before petitioning for an EB-1A. If the applicant wants to come to the U.S. to work in the short term, is relatively young, or has some significant research breakthroughs on the horizon, I often will suggest they apply for the O-1 visa first. Another suggestion is to keep innovating, remain in their home country (or status), and wait for these new significant accomplishments or recognitions to materialize. Hence, they have an even stronger C.V. before applying for the green card.
The EB-1A application requires hard work, a curious mind, and strategic planning. While a successful outcome is not guaranteed, it is important to maintain complete transparency with the client throughout the process and do your best to create a substantial profile that will likely achieve positive results. An EB-1 application (just like an O-1) is a real team effort between the client and the attorney where both share the work and share the reward.
**Stay tuned for next month's article regarding EB-2 Visas and National Interest Waivers for those with exceptional abilities**
This article does not constitute a solicitation or provision of legal advice and does not establish an attorney-client relationship. The answers provided should not be used as a substitute for obtaining legal advice from an attorney licensed or authorized to practice in your jurisdiction. You should always consult a suitably qualified attorney regarding any specific legal problem or matter on time.    
---
---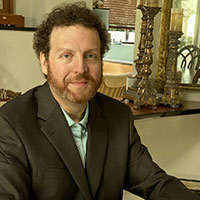 Attorney Seth Finberg is a 2005 graduate of the University of Georgia School of Law and is a member of the Georgia Bar and the American Immigration Lawyers Association (AILA). He is the owner and founder of Finberg Firm PLLC (located in Ft. Lauderdale, FL) and he represents clients nationwide and internationally in the areas of business, employment, and family-based immigration. Mr. Finberg is an active member of the Miami Asylum Office Committee for AILA South and Central Florida and he serves as a legal captain in pro bono clinics for Temporary Protected Status. Seth has been recognized for his outstanding pro bono service by the South Florida chapter of the American Immigration Lawyers Association, winning their 2021 Pro Bono Champion award. He can be reached by phone at (954)-843-3568 / (954) 249-6603 or by email at seth@finbergfirm.com or at www.finbergfirm.com .