Editorial February 2020
Dear Readers,
Indian-Americans shine in many spheres other than IT and Spelling Bees, which is our cover story for this issue. I am very happy and proud to report to you that this list is increasing by leaps and bounds. Even though one print issue of Desh-Videsh with 88 pages is not enough to cover all successful Indian Americans around the nation, we have attempted to cover a few in this issue with several articles.
At the top of this list is Nobel laureate Abhijit Banerjee and his wife, also a Nobel laureate, Esther Duflo. It is a proud moment for every Indian when a fellow Indian receives such an honor. And I get even more excited when this Indian goes to the Noble prize ceremony in a typical Indian – Bengali outfit and his wife in a sari. At the same time, I get very frustrated when someone like him goes to India and tells them that he would not have gotten a prize if he had stayed in India. He forgot his fellow Indian and Bengali Tagore and  Prof C.V Raman. I do not have credentials to criticize Mr. Banerjee, but I am sure some of you will agree with me that when you are at that level, your job is to encourage the younger generation all over the world and especially the younger generation in the country where you received your primary education.
The year 2020 is a presidential election year so there is a lot of talk about politics. And we know that Indian Americans are not going to be left out in this field. Check out our article "Indian Americans: A Rising Political Force in the U.S." But do not forget to check out the complete list of elected officials in the US on our website. The link is available at the end of the article.
I know we talked about succeeding in fields other than IT, but what do you say if somebody is talented in IT and also in the field of Indian classical music. Learn more about Florida's own Sanjay Chandran, a musician and teacher who is also at the top of the IT field.
The February issue of Desh-Videsh would not be complete if we did not cover the January 26 Republic Day celebration in India and announcement of Padma awards.  Prof. Jagdish Sheth from Atlanta, Georgia, second home of Desh-Videsh magazine received the Padma Bhushan award, the third-highest civilian award in the Republic of India. Philip Kotler, The Father of Modern Marketing, described Dr. Sheth as "…a scholar, change agent, advisor, and entrepreneur, in other words, a Renaissance Man." 
Our young and dynamic yoga guru of south Florida and now Ayurveda expert, Chahna Tailor compares Ayurveda and Modern Medicine in her latest article in this issue.
Now let me talk about another talented, soft spoken and passionate person – Neha Ganju Tanna. Most of us living in South Florida and almost all Kashmiris living in the US knew her. Unfortunately, she left us at a very early age. But she left her experience, sweet memories and advice for her three year old daughter through her writings. Please read my book review of Body Betrayed Beauty. It is a heartfelt story of a young mom who lost her battle against cancer.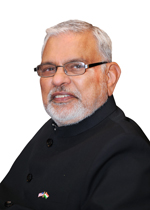 As promised in the last issue, going forward we will include financial advice in every issue, so don't miss the latest article by Supal Vora,  "Getting 2020 Vision on Your Finances in The New Year."
As usual let me close my column by reminding readers about our two upcoming bridal shows, one in Raleigh, and the other in Orlando on April 5.
Raj Shah
Managing Editor
Indian-Americans
Spelling Bees
Desh-Videsh
successful Indian Americans
Nobel laureate Abhijit Banerjee
Nobel laureate, Esther Duflo
Noble prize ceremony
Indian – Bengali outfit
Bengali Tagore
Prof C.V Raman
A Rising Political Force in the U.S.
January 26 Republic Day
Padma awards
Prof. Jagdish Sheth from Atlanta, Georgia
Desh-Videsh magazine
Padma Bhushan award
Philip Kotler
Father of Modern Marketing
Dr. Sheth
Renaissance Man
Chahna Tailor
Modern Medicine
Ayurveda
yoga guru of south Florida
Neha Ganju Tanna
Kashmiris living in the US
Body Betrayed Beauty
book review
battle against cancer
financial advice
Supal Vora
Getting 2020 Vision on Your Finances in The New Year
upcoming bridal shows
MyShadi Bridal Expo in Raleigh
MyShadi Bridal Expo in Orlando