Am I Able To Get Rid of Toxins Before My Wedding?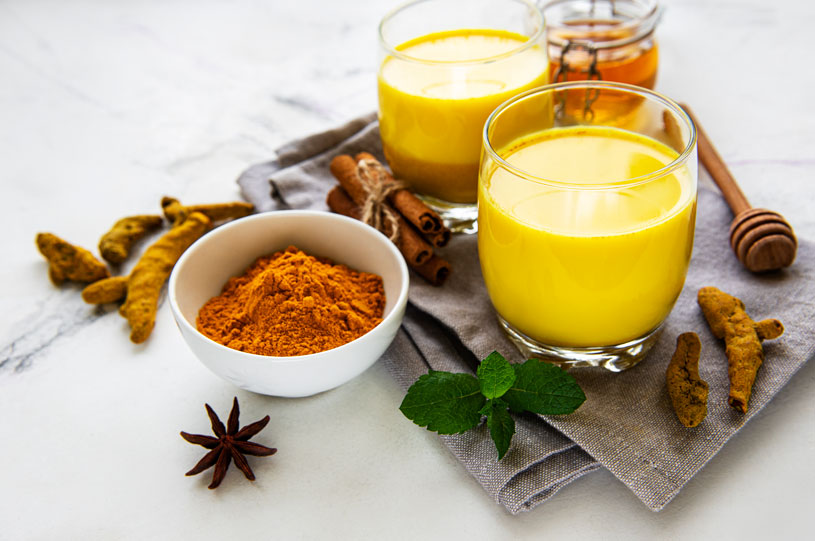 ---
By Chahna Tailor
---
Happy June and happy wedding season! Usually, in preparation for our wedding, we want to make sure that we look our best physically. But are we also in our best shape when it comes to our health? Our bodies do so much for us. But, we do not always take care of it to the best of our abilities. The foods we eat, the lifestyle we live – it may not be conducive to good health.
Food becomes our body. It creates all of our tissues and all of our being. According to Āyurveda, we have 7 bodily tissues: rāsa (plasma), rakta (blood), mamsa (muscle), medha (fat/adipose tissue), ashti (bone), majja (bone marrow), and shukra (reproductive tissue). Our food breaks down into two categories – it creates a superior byproduct and an inferior byproduct. The superior byproduct creates the first tissue, rāsa, and the inferior byproduct goes to create the next tissue in line, rakta. This continues to happen down the line. Along with the inferior byproduct, a little bit of each tissue drips down into the next until it collects some of each – which ends up being our reproductive tissue – the last in line.  
In Āyurveda, there is a concept called aam (also seen as āma, ām, aama). Aam is known as undigested food. Food that is undigested becomes toxic. It is considered as poison to the body. Āyurveda believes that much of our health is related to our gut health. If our digestive fire, our agni, is not working at its optimal level, it starts to leave food undigested, thus creating aam. If aam is created, it can start to spread to other parts of the body and throw our doshic nature out of balance. It also starts to hinder the body tissue creation process – creating weaker tissues.
Signs That You Have Aam Building Up
There are some telltale signs that there is aam building up. You can take a look at your tongue. Even after tongue scraping, do you see a white coating? This is aam buildup. Are you constantly feeling weak and fatigued? Is your breath smelling bad? Are you having excess buildup of earwax, more nasal congestion, or digestive issues? These are just a few signs.
What Can We Do To Get Back On Track?
For aam build-up, Āyurveda prescribes that we first increase the power of our agni. More efficient agni will kickstart proper digestion so that new aam won't form. Herbs that do this are called agni deepana dravya. The next step is to remove the aam by digesting it. Herbs that do this are called aam pachana dravya. In addition to herbs, we need to start taking light foods (laghu ahara) such as warm kichari (with ginger, pepper, salt and cumin seeds), and also perform therapies (langhana) such as fasting and exercising that lighten the body and increase our agni and metabolism. Some herbs can help destroy aam in the stomach area and some others can help with loss of taste due to aam buildup. Yoga and Pranayama are also very beneficial because such practices can help to cleanse and stimulate agni. Lastly, we would want to create a dietary protocol to help us reduce aam from building up again. 
Clearing aam may take a little bit time and dedication, but it is so worth it! You will feel lighter, happier, healthier, and it will help you feel more balanced for your wedding. Isn't that all we can ask for?
Interested in a consultation so that you can be feeling at your best for your wedding? Give me a call or text at 954-695-9296 or email me at chahna@namaskartoyou.com.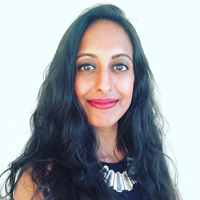 About the Author
Chahna Tailor, a certified yoga instructor, has a background in occupational therapy and health science & administration. Chahna deepened her yoga practice by training in Rishikesh, India, where she studied the science behind yoga as a whole. Chahna provides yoga, pranayama, and meditation services through her company Namaskar To You. A volunteer for Ekal Vidyalaya, Chahna also Registered Yoga Teacher with Yoga Alliance. She is currently pursuing a doctoral degree in Ayurvedic Medicine while continuing her self-studies in yoga.
According to Āyurveda
we have 7 bodily tissues
rāsa-plasma
rakta- blood
mamsa-muscle
medha-fat/adipose tissue
ashti-bone
majja-bone marrow
shukra-reproductive tissue
Signs That You Have Aam Building Up
constantly feeling weak and fatigued?
Is your breath smelling bad?
Are you having excess buildup of earwax?
ore nasal congestion?
or digestive issues?
What Can We Do To Get Back On Track?
warm kichari
light foods-laghu ahara
agni and metabolism
create a dietary protocol Chahna Tailor
occupational therapy and health science & administration
yoga practice by training in Rishikesh
A volunteer for Ekal Vidyalaya
Chahna also Registered Yoga Teacher with Yoga Alliance