Eight Indian American students finish in the top 10 at the 30th annual National Geographic Bee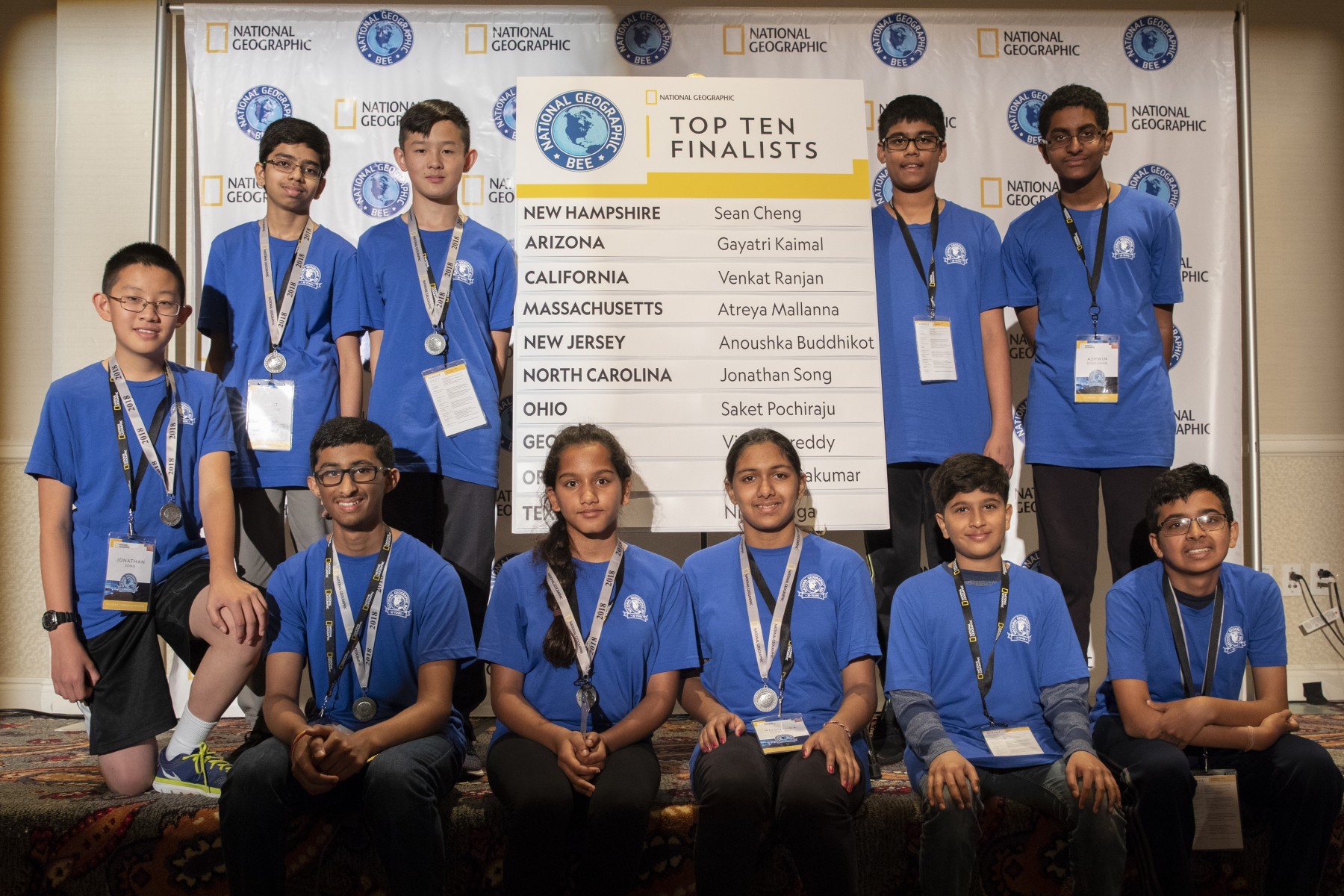 Photo by Mark Thiessen/National Geographic
Summer is approaching and schools and colleges are finishing up spring semester in preparation. It's also the time of year for various competitions such as the National Geographic Bee to the Scripps National Spelling Bee and the Intel Science competition. And once again, it's a proud moment for Indians living worldwide! If the past is any proof, Indian American students will continue to dominate most of these competitions.
The preliminary round of the 30th annual National Geographic Bee was held on May 21, 2018, and the top 10 finishers – from a field of 54 state-level champions were announced. The Desh-Videsh team is proud to announce that eight out of the ten finalists are Indian American students:
Saket Pochiraju, Ohio; Nihar Janga, Texas; Ashwin Sivakumar, Oregon; Vishal Sareddy, Georgia; Gayatri Kaimal, Arizona; Anoushka Buddhikot, New Jersey; Atreya Mallanna, Massachusetts; and Venkat Ranjan of California.
The final round will be held at the National Geographic Society in Washington, D.C., on Wednesday, May 23 2018. The first prize is a $50,000 college scholarship, lifetime membership in the National Geographic Society, including a subscription to National Geographic magazine, and an all-expenses-paid Lindblad expedition to the Galápagos Islands aboard the National Geographic Endeavour ll. Travel is provided by Lindblad Expeditions and National Geographic. The final of competition can be viewed starting on May 24 at NatGeoBee.org or on the National Geographic Education YouTube channel.