Enchanting Cities of West Bengal
West Bengal the land of fascinating charms welcomes you to explore its stupendous natural treasury. The state is rich with the city of joy Calcutta, vis-à-vis Kolkata, the state capital and so called cultural capital of India. The state is proud of scintillating sea beaches, marvelous mountains, fabulous forests and none the less heritage places like Murshidabad, Malda, Shantinekatan etc. which are unquestionably rich in history and tradition.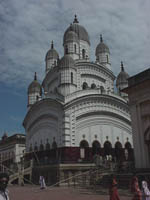 Shantinekatan
The small town of Birbhum district, Shantinekatan, the dream of Gurudev Rabindranath Tagore is a place where you must visit to know the richness of Bengal vis-à-vis its culture and intellectual characteristics of the state.
Attracted by the beauty of this place, Rabindranath Tagore's father Maharshi Debendranath Tagore established Shantiniketan (abode of peace) in 1863. In 1901, Rabindranath Tagore set up a Bramhacharya school here which later came to be known as the Patha Bhavan. With the financial backing of the Maharajah of Tripura, the Visva-bharati Society was established in 1921. Tagore envisioned a center of learning which would have the best of both the east and the west.
Open air education as opposed to being cloistered in the four walls of a classroom became a reality here. At the Kala Bhavan and the Sangeet Bhavan the arts were given their rightful place in the Indian education system. Eminent people from all over the world came to Visva-Bharati during its peak period. Visva-Bharati became a Central University in 1951.
The poet lived in the Uttarayan Complex which is comprised of several buildings – Udayan, Konark, Shyamali, Punascha Udichi. The Bichitra Bhavan was designed by Gurudev's son Rathindranth Tagore. Also known as the Rabindra Bhavan it houses a research institute and a museum. The other buildings include China Bhavan (Chinese faculty), Kala Bhavan (college of arts and crafts), Patha Bhavan (the school), Sangeet Bhavan (school of dance and music) and the prayer hall. The Kala Bhavan gallery has paintings by Bengal's renowned artists like Abanindranath Tagore, Gaganendranath Tagore and Nandalal Bose. The sculptures of Ramkinkar Baiz are also amongst the attractions of Shantiniketan. Hundreds and thousands of tourists from all over the world visit this holy place founded by Gurudev Rabindranath.
Chatimtola is the place where the poet's father used to meditate. Leaves of the Saptaparni trees are given to graduating students at the annual convocation. The Prime Minister of India is the Chancellor of the University. Some of the famous students of Visva-Bharati include India's former Prime Minister the Ms. Indira Gandhi (1917-1984), world famous film director Mr. Satyajit Ray (1921-1992) and Nobel Laureate Amartya Sen.
Shantiniketan is also famous for its various festivals which mark the changing seasons. The major festivals are Poush Mela (December), Maghotsab (February), Basanta Utsab (March), Varsha Mangal (July-August), Sharodutsab (Oct-Nov).
There are many more places within Shantinekatan worth visiting.
Sriniketan:
In 1922, Sriniketan was established as a rural reconstruction center. There is an agricultural college here. It is 3 Kms from Shantiniketan.
Deer Park / Ballavpur Wildlife Sanctuary:
Black Buck, spotted deer, jackals, foxes and a variety of water birds are found here.
Kenduli
Kenduli is 30 kms from Shantiniketan. Kenduli is the birth place of Bengal's first famous poet – Jaydev. Jaydev composed the famous Geeta Govinda. There are several temples here. Kenduli is famous for its folk song festival held during Makar Sankranti (Mid January). This festival is the largest of its kind in the state. Bauls, a sect of wandering minstrels, gather here during this festival.
Darjeeling – The queen of hills
Darjeeling – the name is derived from the Tibetian word 'Dorje' which means the precious stone or ecclesiastical scepter, which is emblematic of the thunderbolt of Indra, and 'ling' – a place, hence the land of the thunderbolt. The scepter of Indra is believed to have fallen at a place where now stands the Observatory Hill.
Darjeeling is one of the most magnificent hill resorts in the world. This heavenly retreat is bathed in hues of every shade. The flaming red rhododendrons, the sparkling white magnolias, the miles of undulating hillsides covered with emerald green tea bushes, the exotic forests of silver fir – all under the blanket of a brilliant azure sky dappled with specks of clouds, compellingly confounds Darjeeling as the QUEEN OF HILL STATIONS.
Tiger Hill
Situated at an altitude of 2590 meters (8482 ft.) and 13 kms from the town, this spot has earned international fame for the magnificent view of the sunrise over "Kanchenjunga" and the great Eastern Himalayan Mountains. Even Mount Everest, the world's highest peak, is visible from here.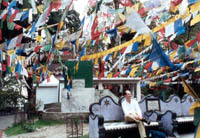 Observatory Hill:
Apart from the magnificent view it commands, great religious importance is attached to the observatory Hill by both Hindus and Buddhists who are worshipped here by the hundreds.
Batasia Loop
About 5 kms from Darjeeling, this Railway Loop is a marvelous feat of engineering. It is fascinating to watch the toy train wind its way round the loop. The War Memorial constructed in the memory of brave sons of Darjeeling who died in different action since 1947, is worth a visit. A glorious view of snowy peak and town can be seen from this place. Entrance fee: Rs. 2/- Timings: sunrise till two hours after sunset.
Himalayan Mountaineering Institute, Tenzing Rock and Gombu Rock, Natural History Museum, Lloyds Botanical Garden, Happy Valley Tea Estate, Darjeeling Rangeet Valley Passenger Ropeway, Lebong Race Course, Garg World Amusement Park etc. are the other important places which a tourist must visit.
Best Season to visit:
March to mid June & September to mid December
I have already given you a glimpse of a heritage and hill station of West Bengal. The plain and the hill have been touched. You must be curious now that what about sea? Is nature deprived Bengal with this exceptional jewel? No. Not at all. Bengal is bestowed with brilliant sea shores….. Come and visit Digha, undoubtedly you will be enchanted.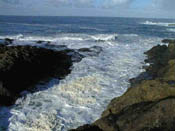 DIGHA
Digha is West Bengal's most popular sea resort. Originally known as Beerkul, it is mentioned as the "Brighton of the East" in one of Warren Hasting's letters (1780 AD) to his wife.
In 1923, an English tourist John Frank Smith was charmed by the beauty of Digha and started living here. His writings about Digha slowly gave exposure to this place. After independence, he convinced West Bengal's chief minister Dr. Bidhan Chandra Roy to develop Digha as a beach resort.
A small town, Digha is crowded with hotels generally around one main road. Its proximity to Calcutta (187 Kms) attracts tourists throughout the year. Digha is a hard beach where one can drive during low tide. The beach is however facing the problem of sea erosion. Bathing is advisable only during the low tide. One can view both sunrise and sunset at Digha sea beach.
New Digha
New Digha is an extension of Digha. It too has several hotels. There is a small park with a lake here.
Shankarpur
Not far from Digha (app. 14 kms) is the Shankarpur Fishing Harbour Project. It is also being developed as a beach resort. Shankarpur has to its credit all the advantages of Digha, minus the crowd. Shankarpur is only 14 km. east of Digha, along the Digha – Contai Road. It can boast of a wide and unspoiled beach, caesarian groves by the side of a gentle sea and a good climate round the year. It is also a regular fishing Harbor. Shankarpur will soon be developed as a sea resort with hotels, tourist lodges and other facilities.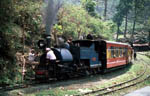 Chandaneshwar:
Only 8 Km from Digha, Chandaneshwar is the site of an old Shiva temple. An old Shiva Temple, 8 Km. from Digha. Also Lankeswari (14 km.) and Kapal Kundala Temple (45 km.) near Contai may be visited.
Junput
Junput is 40 km. from Digha by bus, with a change at Contai. The place offers beautiful sea-view and lines of caesarian trees. The beach is unspoiled. Brackish water fish cultivation and research are done here by the State Government Fisheries Department.
Enchanting Cities of West Bengal