Episode Update: Taarak Mehta
Taarak Mehta ka Ooltah Chashmah continues the saga. The latest episode showcases Dr, Hathi using his guile to trick Tapu Sena into revealing who ate the pizza. No one is willing to admit to the great crime. Dr. Hathi uses his wits and tells the gathering that he has got hold of a special stethoscope that can reveal the contents of the examined person's stomach. It will help to pinpoint the culprit he claims. He says it is a top secret mission and that he is testing the stethoscope and now is a good time to put it to test.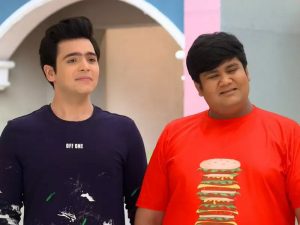 One wonders why they could not have got a lie detector. Anyway he starts the check routine by submitting Taarak to an inspection with the stethoscope. Taarak is pronounced not guilty. Likewise, Jethalal is declared innocent. He continues with the exam, stating that everyone should submit to the test to find out the culprit. Goli, the real culprit, gets the jitters and hides. He refuses to undergo the check. Everyone catches hold of him and he breaks down. He admits to eating the pizza along with Tapu sena.
Dr. Hathi now reveals his ruse. He says he suspected Goli right from the start since he and the Tapu sena members were sporting a band. The band was displayed on the pizza flyer that he had seen in the morning. Tapu sena and Goli agree to any punishment. Bhide wants to know who was responsible for bringing the pizza inside, but the Tapu sena will not reveal names. However, Abdul states that he helped the sena.
Right then a member of a neighboring housing colony walks in and everyone disperses, scared that the visitor is from a corona declared micro containment zone. However, the visitor reveals it is some other colony that is declared a corona zone, his colony from where he comes and everyone is relieved.
Click Here for More
Taarak Mehta ka Ooltah Chashmah
Dr Hathi
Tapu Sena
Jethalal
Goli
Bhide
Corona