Peter Nguyen Photography
1193 Mann Road
Santa Ana
CA
92706
678-428-2521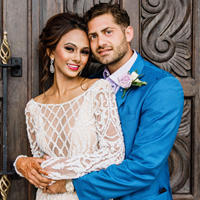 We love the fact that there're no boundaries to photography. It connects us with clients around the world who love art, fashion, musics, and travel. It transports us to beautiful places and venues everywhere. It inspires us to look at things in different perspectives to create stunning images, push us to find new heights and elevate our works.

We choose shooting weddings because being in love never goes out of style. It carries enormous responsibilities but it's the most rewarding experience as well. It takes months even years to plan and it can happens in a blink of an eye. We also love shooting Fashion, Beauty, Editorial, and Portrait and often incorporate them together in our shoots. We take great pride and care in planning, shooting, and delivering your images.

We've been featured on Grace Ormonde Wedding Style Magazine, Destination I Do Magazine, MaharaniWeddings.com,South Asian Bride Magazine, TheKnot, and Weddingwire. We continuously ranking top 5% of Wedding Professional nationwide year after year for consistently producing images that our clients love, excellence in quality, service, responsiveness and professionalism.

Our styles are fusion of editorial, journalistic and high-fashion. We continuously invest in ourselves in training and using the start of the art equipments, in our clients in involving them in the creative process with mood boards and real time image proofing, and in communities around us in sharing knowledge, time, and available resources. We take on limited number of projects, Magazine assignments, and weddings each year so we can deliver impeccable images every time.
Photo Gallery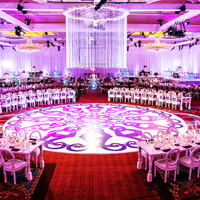 Bursting with vivid and bold hues, opulent décor and intricate but elegant designs very well describe Indian weddings. Also known as Shaadi or Shadi, Indian weddings are best known for their grandeur, traditions, grace, colors and almost carnival-type celebration. Unique photographs taken at an Indian weddings are made up of warm glances, shared laughter, loving stares, bold colors, elegant mandaps, …
Peter Nguyen Photography in Santa Ana, CA
Wedding Photography
Wedding Videography
Wedding Albums
Same Day Edit Video
Feature Highlights Video
Documentary Edit
Live Stream in HD
Magazine assignments
South Asian Bride Magazine
TheKnot
Weddingwire
Professional Wedding
shooting
planning
Fashion
Beauty
Editorial
journalistic