FAMOUS FATHERS & MOTHERS OF BOLLYWOOD
"Mere Paas Ma Hain" – the celebrated dialogue mouthed by Shashi Kapoor in the film Deewar sums up the status, position and importance of 'Mothers' in the Hindi films.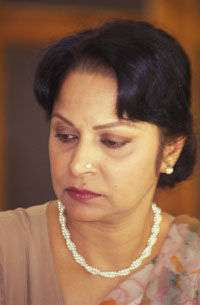 Dating back to the very early days of Bollywood movies, on-screen mothers have played a major role. But, as far as performance is concerned, some actors have made an indelible mark by their portrayal of quintessential 'Ma' – acts that withstood the onslaught of time and have been a timeless topic of discussion.
Who can forget the unforgettable performance of Nargis as 'Mother India' – who underscored the selfless and dutiful role of a mother – not even hesitating to kill her own son when the latter chose to accompany the evil. It was probably the immortalisation of the role of mother in the Indian film screen.
But not lagging behind are the stupendous performance of Sulochana Devi, Achala Sachdeva, Durga Khote and the likes in the contemporary and subsequent times. These actors may have themselves lost count of the times they have played mother to the stalwarts like Raj Kapoor, Dev Anand, Dilip Kumar, etc. The role of Achala Sachdeva in Waqt, Durga Khote as the illustrious Jodha Bai in Mughale- Azam needs special mention.
In the subsequent times – 70s and early-80s , Nirupa Roy stood as the icon of 'Bollywood Mother'. Though she acted in innumerable films as the on-screen mother of the then superstars like Vinod Khanna, Shashi Kapoor, Rajesh Khanna, Jeetendra, Dharmendra, etc – she will always remain in the memory of the cine-goers as the mother of the great Amitabh Bachchan in the box-office grossers like Deewar, Muqadar ka Sikandar, Amar Akbar Anthony, etc.
In this context, it must be remembered that the portrayal of mothers in Bollywood till the 90s has been mostly a typical traditional role – where the footage of on-screen mothers were mostly used up in their struggle to make ends meet, an eternal sufferer, often disbanded by her on-screen husbands and also sometime separated from their off-springs.
It was also around this time, that the heroines of yester-years shifted to play character role – often that of mothering the young heroes. In this regard, one can fondly remember the roles of Nutan in Karma and Meri Jung among others, Rakhee in Ram Lakhan and Soldier, Waheeda Rehman in Trishul, Lamhe and more recently, Om Jai Jagdish; Sharmila Tagore who earlier mesmerized the screen with her mother's role in Aradhana, of late sparked as the helpless mother of John Abraham in Virudh in 2006.
Modern Bollywood mothers have kept up with the times. They seem to be a happier and often a glamourous lot – her son or daughter's best confidante, often seen singing and dancing in family functions. This could be manifested by the performances of the modern-day mothers like Reema Lagoo in Maine Pyar Kiya, Ham Aapke Hain Koun and Kal Ho Naa Ho; Sri Devi in Khuda Gawah; Jaya Prada in Ma; Jaya Bachchan in Kabhie Khushi Kabhie Gham, Kal Ho Na Ho and Fiza; Sushma Shett in most Rishi Kapoor films like Deewaana, Bol Radha Bol; Farida Jalal in Dilwale Dulhania Le Jayenge, Duplicate, Kuch kuch Hota Hai; Rati Agnihotri in Kuch Khatti Kuch Mithi; Rekha in Koi Mil Gaya; Hema Malini in Baghban and such others.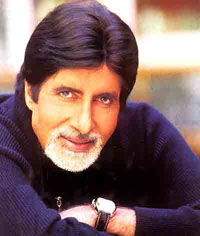 In the very recent times the roles of mother, among others, being effectively depicted by meaningful actors like Shabana Azmi, Dimple Kapadia, Kironn Kher, Lilette Dubey clearly displays that the baton of 'Bollywood Motherhood' is on safe hands. From the days of Nargis and Achala Sachdeva to Nirupa Roy to Reema Lagoo and Farida Jalal — it is evident that Bollywood dotes on mothers and will continue to do so ever successfully – because after all, Bollywood ke paas Ma hai!!!
The role-play of the on- screen father has not only been rendered by outstanding character artists of all times, but also by lead actors, heroes of previous decades, who later shifted to support roles eventually.
In the 50s and the 60s, one of the most prominent on-screen father had been the veteran Nazir Hossain – who had acted in more than 50 films, parenting the actors of the likes of Raj Kapoor, Dev Anand, Shammi Kapoor, Dilip Kumar and RajendraKumar.
Notable mention can also be made of Motilal, Kanhaiyyalal, Jayant and Om Prakash on one hand and the suave and sophisticated Rehman and Sapru on the other. One cannot also forget the performances of Prithviraj Kapoor and Balraj Sahni as the quintessential father in numerous occassion , though the most commendable had been definitely in Mughsal-e-Azam and Waqt respectively for these stalwarts.
In the 70s and the 80s, one could see more and more prominent heroes of the 60s taking up the roles of father to their next generation successors. Sanjeev Kumar (in Trishul) ; Dilip Kumar (in Shakti and Karma) ; Raj Kapoor (in Kal, Aaj aur Kal) and Shammi Kapoor (in Betaab )could be seen more notably along with Pran (in Amar Akbar Anthony) and Amjad Khan (in Lawaaris). This time also witnessed senior character actors like Om Shinpuri, Iftekar, A.K. Hangal and Jagdish Raj playing father in many a memorable movies.
In the recent times, while we find renowned actors like Anupam Kher (Dilwale Dulhania Le Jayenge, Dil and many many more); Alok Nath ( Hum Saath Saath hain, Maine Pyar Kiya, Hum Aapke Hain Kaun, etc); Amrish Puri (Dilwale Dulhania Le Jayenge and various others – mostly as the enraged 'father of the bride'); Om Puri; Nasirruddin Shah; Kader Khan ; Sayeed Jaffri and such others donning the grease as fathers to the Gen-X heroes, superstars of the caliber of Amitabh Bachchan, Vinod Khanna, Rajesh Khanna (Aa Ab Laut Chale), Rishi Kapoor (Kuch Khatti Kuch Mithi, Raju Chacha, Hum Tum, etc) , Sunil Dutt (Munnabhai MBBS) and Dharmendra following suit in a number of blockbusters.
A special mention in this regard must be made about the 'Superstar of the Millennium' – the legendary Am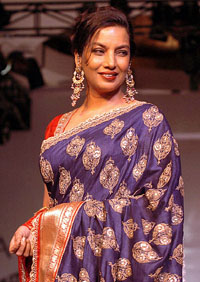 itabh Bachchan. Having played as both father and son double roles in films like Aakhree Rastaa and Mahaan in his 'angry young man' days, Bachchan continued to enthrall his fans in the recent times by his portrayal of the cont emporary father in films like Waqt, Sarkar, Baghban, Viruddh, Aetbaar and the likes.
Apart from the on-screen fathers, several real life father-son duo has been seen sharing the family role in the same film. Instances are galore……… Prithviraj Kapoor and Shammi Kapoor ; Raj Kapoor and Randhir Kapoor ; Rajendra Kumar and Kumar Gaurav ; Feroz Khan and Fardeen Khan ; Rakesh Roshan and Hritthik Rooshan ; Dharmendra and Sunny Deol ; Sunil Dutt and Sanjay Dutt and of course, Amitabh and Abhishek Bachchan !
Though it may be said that the role of father in Hindi films falls somewhat short in terms of intensity and degree of characterization of the role of mother – a portrayal of father similar to that of a Mother India may not be witnessed (Though that of Dilip Kumar in Shakti) may come close, yet – the depiction of the role of the father by actors of exceptional ability at different times has certainly left a cherishing memory in the minds of Hindi film lovers. "The role-play of the on-screen father has not only been rendered by outstanding character artists of all times, but also by lead actors, heroes of previous decades, who later shifted to support roles eventually"
famous fathers mothers of bollywood