Fashion Icon Sonam Kapoor Ahuja Raises Awareness About Police Safety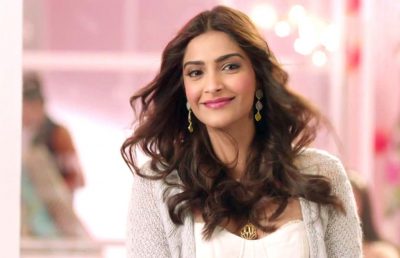 Bollywood's leading lady Sonam Kapoor happens to be an ardent activist too. The actress has been recently channeling all her media accounts to create a campaign that will help the Mumbai police. Sonam Kapoor has urged people to freely donate so that N-95 masks can be given to the Mumbai police. Sonam Kapoor shared a relevant poster via Twitter saying that a team of talented individuals have come up with the brilliant idea of ensuring safety of the guards of Maximum City – the Mumbai police. By donating 300, a police officer can be protected for three months according to the actress.
Incidentally, Sonam Kapoor, who has worked in movies like Neerja, Bhang Milkha Bhaag and Mausam, has always been very active in spreading COVID-19 awareness. Sonam has been going all out to assist frontline workers who protect the city during any incident. Police, safety workers and health staff are amongst the high COVID-19 risk groups, and the actress urged the whole nation to think about their safety too.
Sonam Kapoor recently flew back to Mumbai to be with her parents Sunita and Anil Kapoor and her fashion designer sister Rhea Kapoor. The actress spent the entire lockdown period with her in-laws and her husband. Incidentally, Sonam's husband Anand Ahuja is a well-known retailer and businessman.
The country is currently under the Unlock 1 Phase and it seems that the actress is longing to resume shooting. Sonam recently shared a picture from the film Khoobsurat and wrote that she missed being on set and doing her work.
Anand Ahuja
Khoobsurat
Rhea Kapoor
Anil Kapoor
Bhang Milkha Bhaag
COVID-19
Sonam Kapoor
Mumbai Police
N-95 Mask
Maximum City
Neerja
Mausam