Fenisha and Kishan
What's the secret ingredient to a long-lasting loving marriage? For Kishan, it is falling in love with Fenisha and getting to know her with each passing day. Kishan knew in his heart that he wanted to get married the traditional Indian way. Growing up, he witnessed the special bond his parents shared and to this date, their love is still fresh and flourishing. 
His search to find a perfect life partner who could fill his life with the same kind of happiness, love, and compassion led him to Fenisha. She too was curious to learn more about Kishan so she drove with her parents to Parrotsville, Tennessee, to meet him. The two met and instantly connected as they lost track of time talking and getting to know each other.  Fenisha and Kishan decided to make it official and held an engagement ceremony with the entire family of 70 people joining the celebration.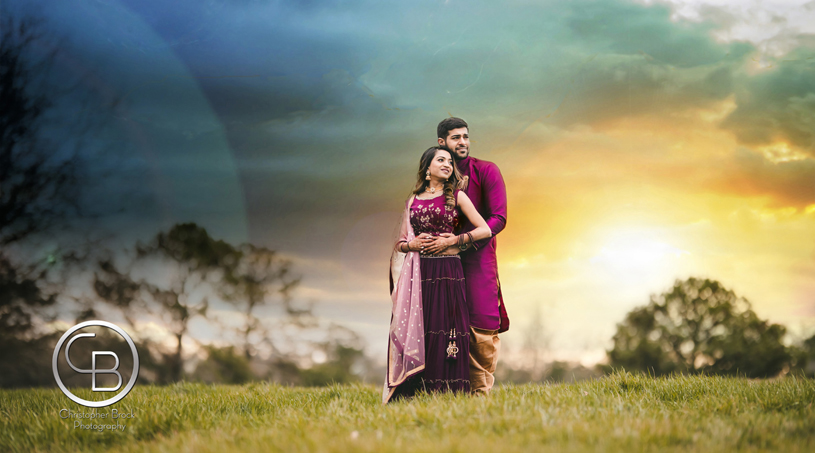 However, the sudden demise of Kishan's grandmother left him shattered. Fenisha stood by him through these difficult times, and Kishan realized he needed her by his side. He then planned an American style proposal on the bridge overlooking a lake at the Millenium Gates Museum. Fenisha couldn't hold the tears back when she saw her favorite ring. 
Fenisha and Kishan planned a traditional wedding complete with fun-filled rituals, including the Grah Shanti, Mehendi, and Pithi, all of which were attended by a large gathering of families, friends, and relatives. The garba was a vibrant affair with a pink backdrop, bright lights, candle holders, and delicacies. The traditional outfits and and memorable entry to the garba on a rickshaw made everyone's day. The whole setup seemed straight out of a movie, especially when the couple's four-legged furry friend Atlas Patel arrived wearing a traditional garba outfit. 
On January 19, 2020, nearly 1,100 guests attended Fenisha and Kishan's wedding at the Crowne Plaza Ravinia. The wedding venue was filled with the aroma of roses, hydrangeas, and carnations that were spread along the aisle to mark Fenisha's entry. The spirit of celebration heightened as family members delved into the nuptial rituals. 
A beautiful starry night theme led to evening celebrations with a starlit backdrop and dance floor for over 800 guests. Fenisha and Kishan shared their first dance to the song "Perfect" by Ed Sheeran. Fenisha danced with her father to the Bollywood song "Dear Daughter" by Samarth Bhamari, and the performance brought tears to the eyes of assembled guests.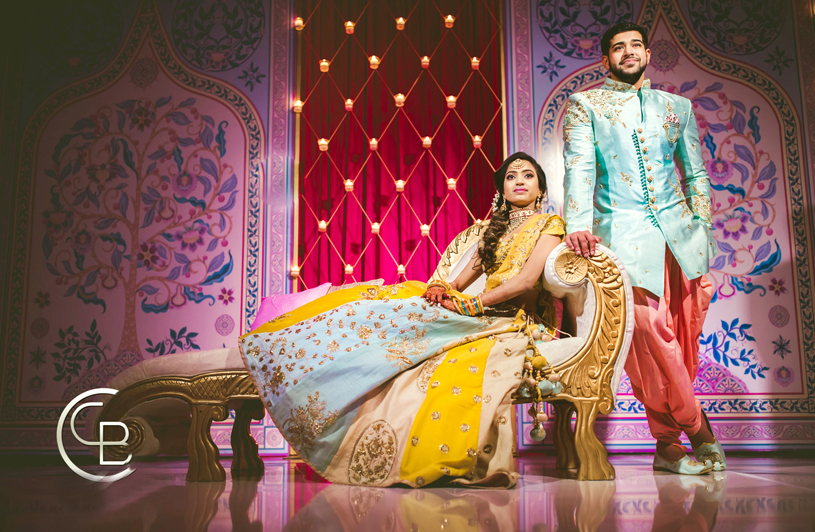 ---
BANQUET HALLS Crowne Plaza Atlanta Perimeter at Ravinia 770-395-7700 | BEAUTICIANS-COSMETICIAN Beauty by Dimpal 478-283-5666  | CATERING Shree Sai Parivar USA 678-901-4222 | DECORATOR Myar Decor Inc 404-268-7342 | DISC JOCKEY Encore Entertainment 478-231-6282 Indaglow Productions 404-734-6534 | RENTAL SERVICES Boston Rickshaw 978-853-7195 | PHOTOGRAPHER Christopher Brock Photography 404-226-9539 | PHOTO BOOTH Mirror Me Image 770-568-0875
---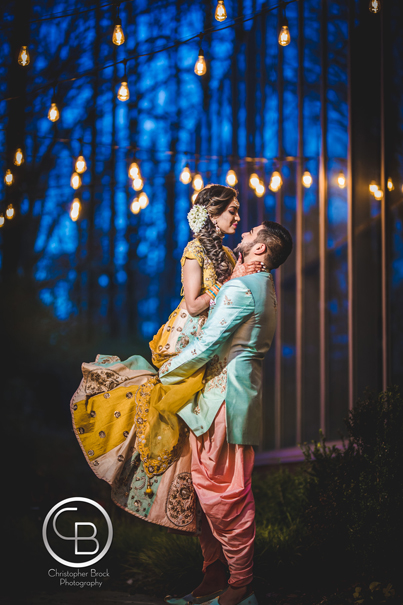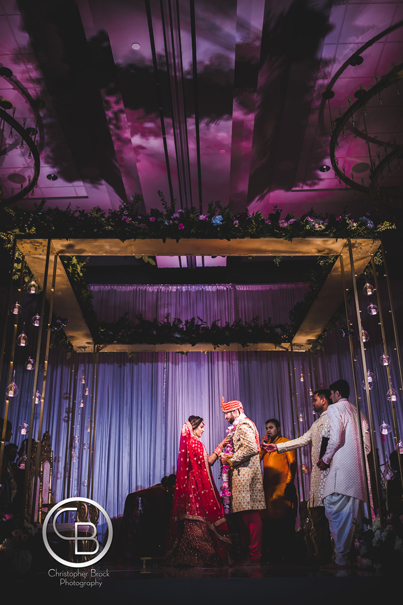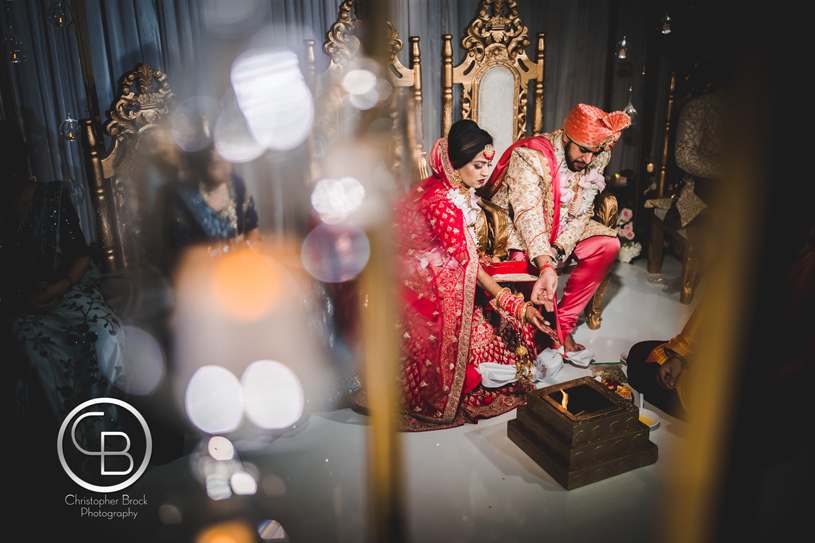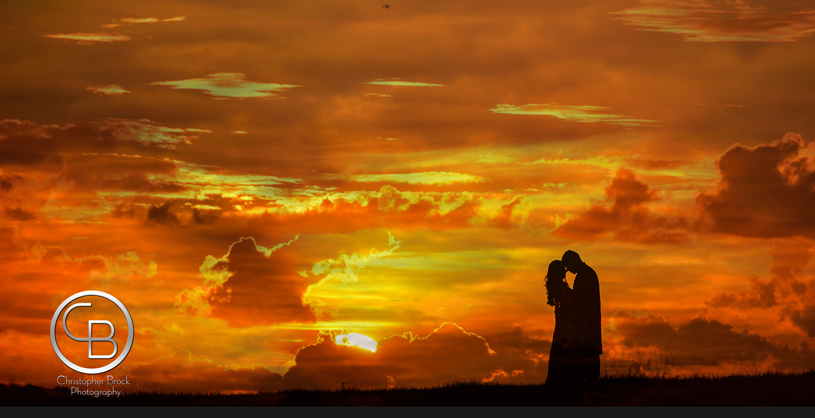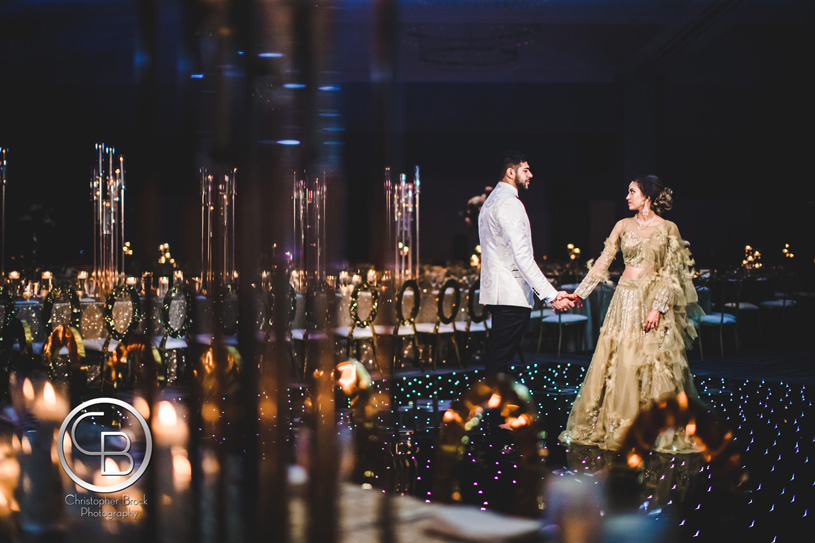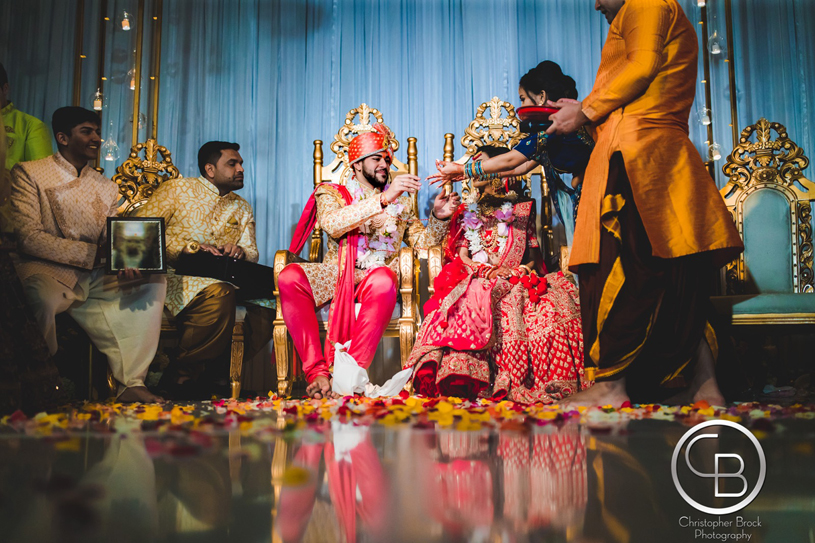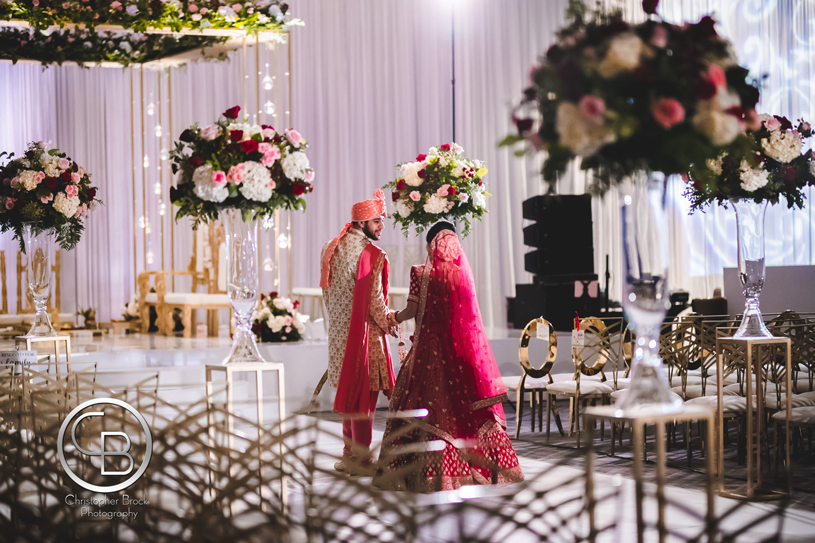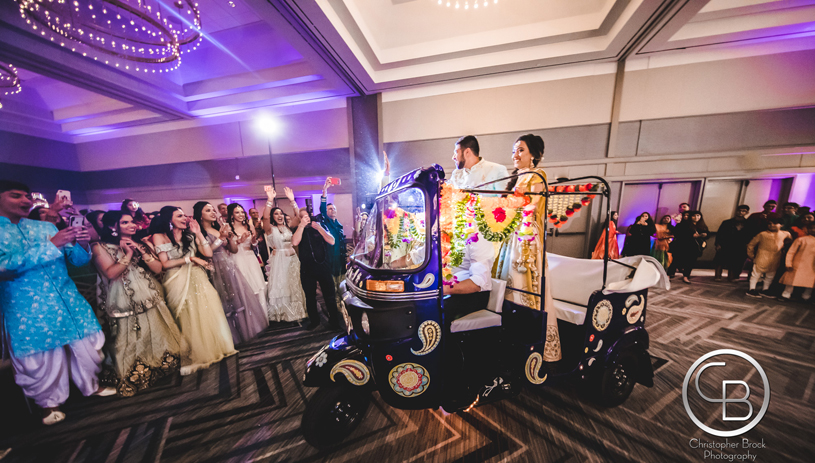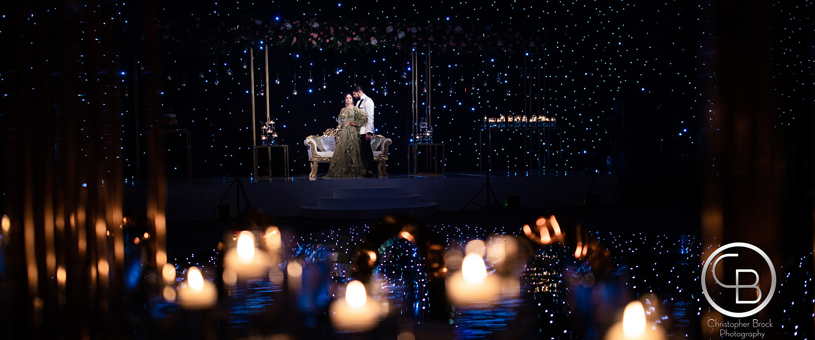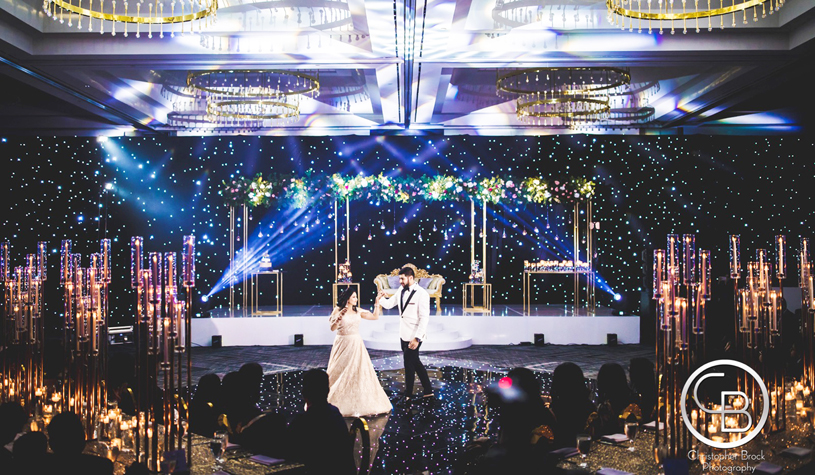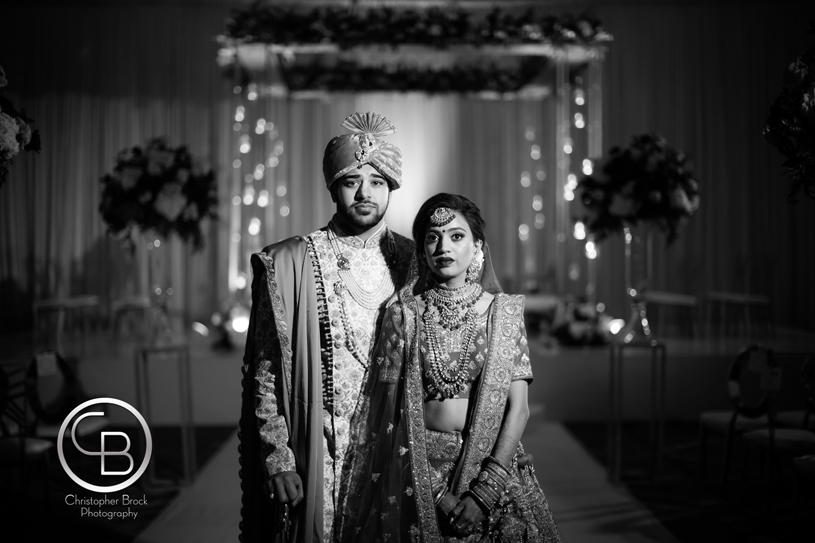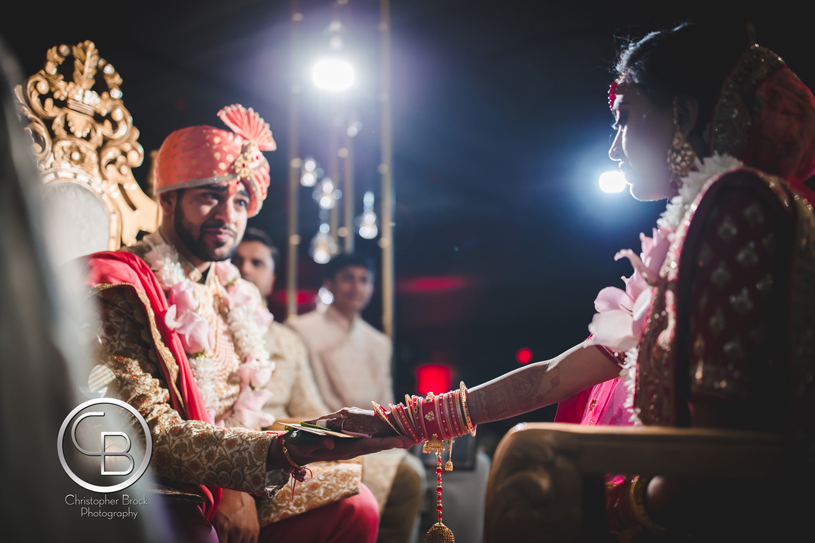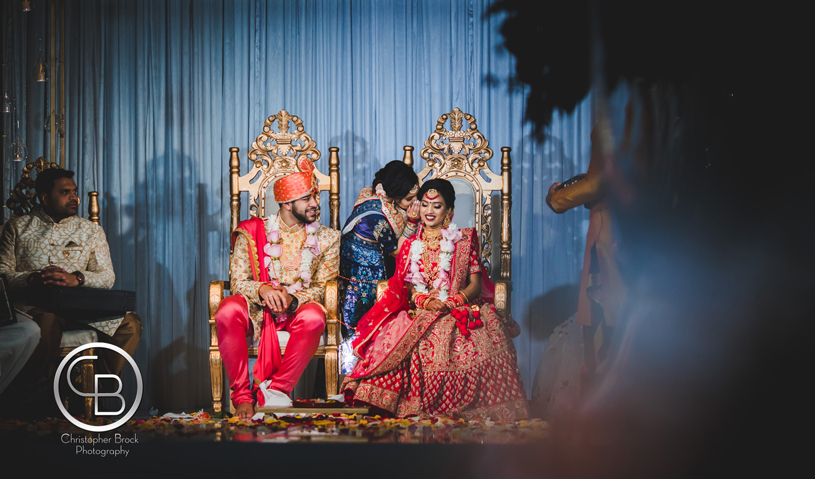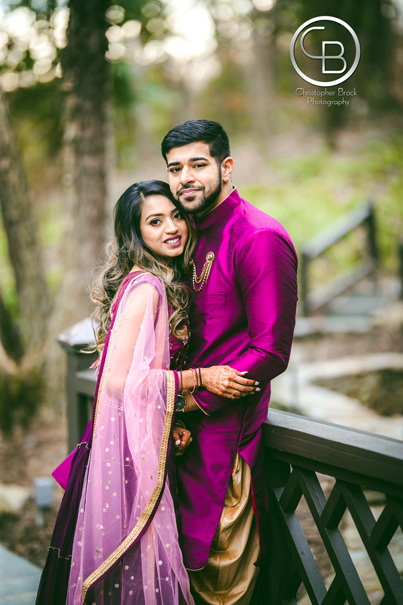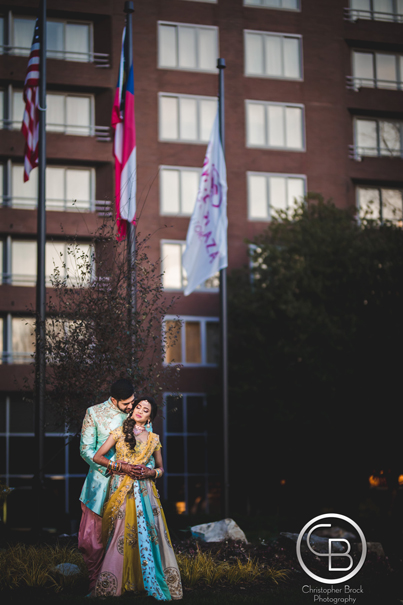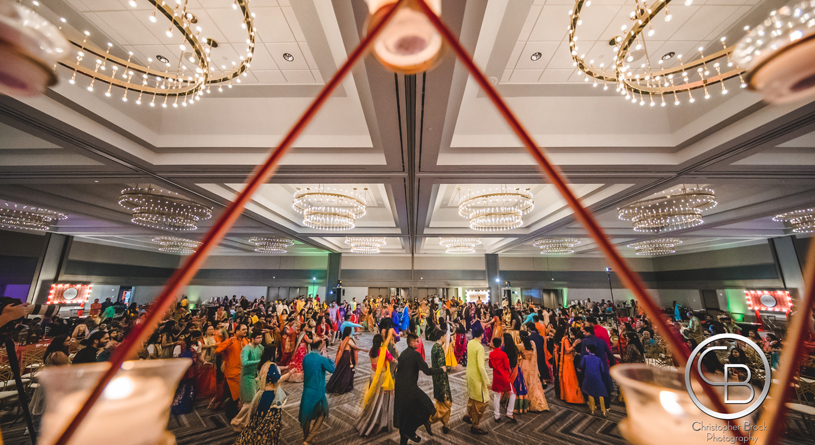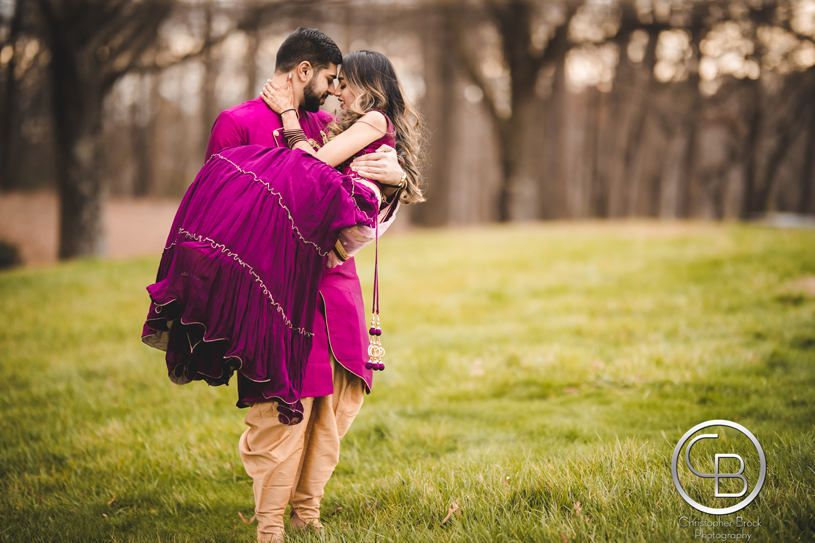 indian wedding
indian bride
indian weddings
wedding dress
wedding outfit
wedding
indian bride photographer
wedding photographer
wedding photography
indian bridal
bridal makeup
Royal wedding
traditional
romantic
love
real moments
Decorator
Indian Wedding Decorator
Decor
Pink Flower Decoration
Reception Decoration
traditional Indian way
Parrotsville
Tennessee
engagement ceremony
celebration
American style proposal
lake at the Millenium Gates Museum
traditional wedding
Indian Rituals
Grah Shanti
Mehendi Ceremony
Pithi Ceremony
traditional outfits
pink backdrop
traditional garba outfit
Crowne Plaza Ravinia
wedding venue
aroma of roses
nuptial rituals
Bollywood song Dear Daughter
Samarth Bhamari
Crowne plaza atlanta perimeter at ravinia
Beauty by Dimpal
Myar Decor Inc
Boston Rickshaw
Christopher brock photography
video & dj
Mirror Me Image