Florida's Kaylan Patel Places in Top 10 at 2019 National Geographic GeoBee
Florida State Geography Bee
Kaylan Patel
National Geographic GeoBee
Indians student
National Geographic organizes annual competitions
Indian-American
scholarships
championships
national level
2019 marks the 2nd year in a row that Kaylan Patel has earned the title of being one of the best minds at the Florida State Geography Bee. As a first place winner, Patel, a 7th grader from Windermere Preparatory School in Lake Butler, Florida, represented the state at the 2019 National Geographic GeoBee competition held in Washington, D.C. Patel placed among the top 10 finalists at this prestigious competition.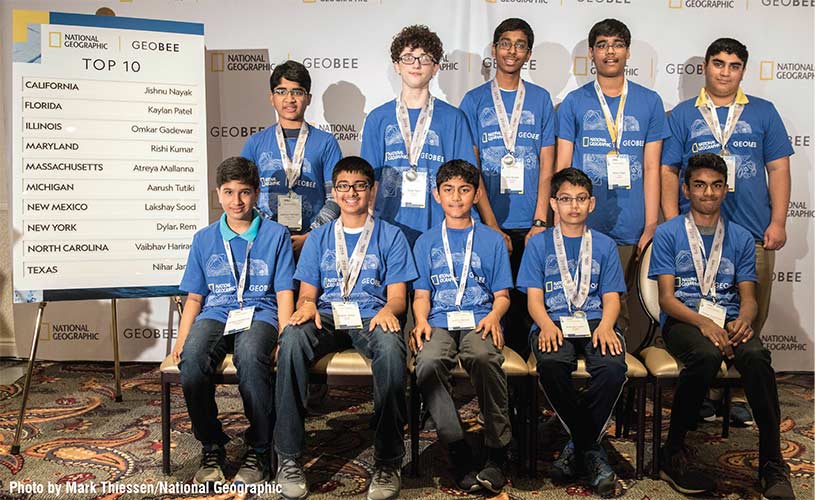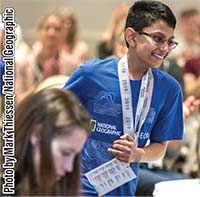 To promote the geographic knowledge among young students in the United States, National Geographic organizes annual competitions at school, state, and national levels. This year, the competition began with more than 2 million students participating, and Patel earned a spot to compete on the national level. The winners are honored with the respective titles, scholarships, and membership to many events managed by National Geographic. Indians students are performing well across the US, and this year is no exception. 
 Patel won back-to-back championships in 2019 and 2018 previously in the Florida State Geographic Bee. He beat more than 600,000 students across the Sunshine state to qualify for the National GeoBee rounds. Patel has earned a long list of awards and recognitions at the school, national and even International levels of geographic knowledge. Congratulations to Florida's own Kaylan Patel!