Gandhi Peace Prize goes to Akshaya Patra Foundation
The esteemed Gandhi Peace Prize was conferred upon Akshaya Patra for their contribution in providing mid-day meals to millions of school children in India. The International Gandhi Peace Prize, named after Mahatma Gandhi, is awarded by the Government of India to individuals and institutions for their contribution towards social, political and economic transformation through non-violence and other Gandhian methods.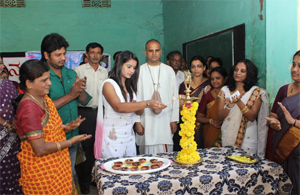 Akshaya Patra means the unlimited bowl of abundance and sustenance. Started in 2000, the pilot program served 1500 children daily in 5 schools. Today the organization feeds 1.76 million school children daily in 14,702 schools across 12 states. The state of the art kitchens provide fresh, nutritious hot meals to counter the issues of malnutrition and support the right to an education for children from socio-economically deprived backgrounds.
The jury under the Chairmanship of Prime Minister Shri Narendra Modi and comprising of Justice Ranjan Gogoi, the Chief Justice of India; Smt Sumitra Mahajan, Speaker of Lok Sabha; Shri Mallikarjuna Kharge, Leader of the single largest Opposition Party in Lok Sabha; Shri L.K. Advani, Member of Parliament unitedly announced the award.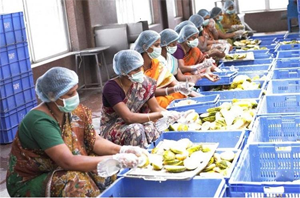 Prime Minister Modi applauded the dedicated work of Akshaya Patra in saying, "The Akshaya Patra Foundation's determined efforts ensure nutritious meals for many. Their outstanding work has also ensured more children go to school. I congratulate them for the Gandhi Peace Prize, 2016."
The award is an annual prize but no winner had been conferred the honor since 2014. The announcement of the award on January 16th encompassed 2015-2018. The award was instituted in 1995 during the commemoration of the 125th birth anniversary of Mahatma Gandhi. It carries an award of $150,000 along with a citation and plaque.
Previous winners of the Gandhi Peace Prize include Nelson Mandela, Desmond Tutu, Vaclav Havel, Ramakrishna Mission and other individuals and organizations. Extending humble gratitude, Shri Madhu Pandit Dasa, Chairman of The Akshaya Patra Foundation said, "Thank you Prime Minister Modiji for the Gandhi Peace Prize. Your constant patronage for Akshaya Patra's mission from beginning days as Chief Minister of Gujarat and as Prime Minister has been a big strength."