Ganguly – Definitely I am looking forward to becoming India's coach
Sourav Ganguly is no synonym to any other cricketer in world history. This fearless man of Indian cricket has been given the credit of adding the aggression in the team along with the never give up spirit. These days there's been a fine race of biggest cricket professionals to have themselves as the head coach of the male cricket team, and Dada seems to be pretty interested in it.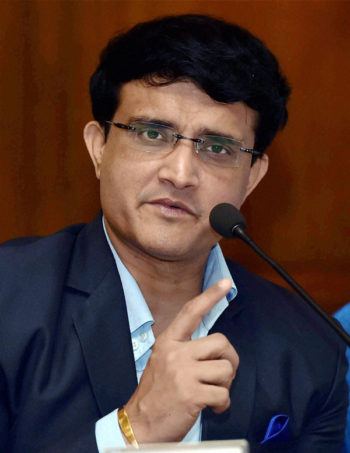 "Currently, I'm associated with too many things — IPL, CAB, TV commentary. Let me complete this. But I will put my hat at some stage. Provided I get selected. But definitely, I'm interested. Not now but in the future," Said Sourav Ganguly in a meet after unveiling a new range of men's collections by Senco Gold & Diamonds.
"I'm interested but not at this point. Let one more phase go then I will throw my name into the fray. Going by the applicants, I don't see any heavyweight names. I heard Mahela (Jayawardene) would apply but ultimately he didn't. There are not many big names who have applied for the coach's job.
Ultimately I don't know what the panel will decide. They have been around for a while. We will see how long the term the coach will give. Not many names have applied for." said Ganguly. 
Sourav Ganguly is one of the most successful captains of the Men's Indian cricket team. He is well known for his counterattacks and mindful plans to defeat the opposition team. 
Dada of Indian cricket
Sourav ganguly
indian cricket team
india's coach
indian cricket team coach