Harbhajan Singh & Geeta Basra's Grand Wedding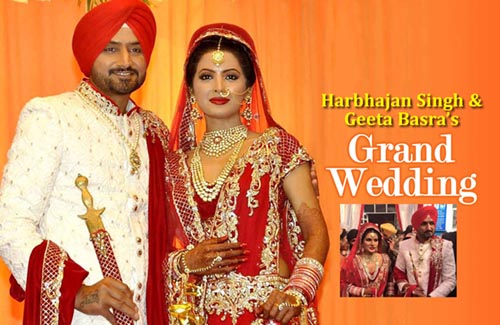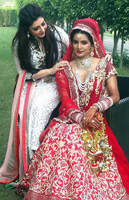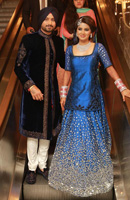 After an age-old whirlwind romance, Bollywood actress Geeta Basra and the popular spinner bowler finally tied the knot on October 29, 2015. One of the most lavish weddings ever organized, spanned five days near Jalandhar. The celebration kickstarted with the mehendi function on October 27 and culminated with the grand reception on November 1 in Delhi.
Designed by Entertainment Design Co., the wedding card looked ready to compete with any Queen Elizabeth's invitation cards. Drawing inspiration from Bollywood, the card leaflets were in a bright red box with the names of the invitees embossed in gold.
Veteran designer Archana Kocchar designed the entire range of outfits for the duo. Not only were all of the couple's outfits perfectly synced, but were also the epitome of style, tradition, and design. The pair looked absolutely stunning on their wedding day with Geeta in red and gold lehenga and Harbhajan in an ivory Raghavendra Rathore sherwani.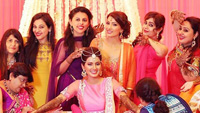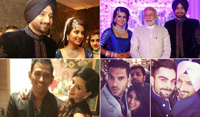 All pre-marriage rituals carried the traditional flavor with the most lavish feast served every occasion. Both national and international chefs were hired to present cuisines from various states as well as from the international front in one platter. It is stated that about 113 types of tobacco were served on the wedding day.
Not only were all wedding decorations lavish and stylish, but also all destinations sported ultra-tight security due to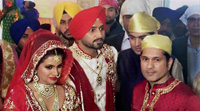 the A-class guest list. Ranging from business to Bollywood to politics, top personalities showed-up to bless the couple. Some hallmark attendees were Prime Minister Narendra Modi, Amitabh Bachchan, Sachin Tendulkar, Neeta and Mukesh Ambani, among many others.
The grandeur and lavishness of the wedding festivities will be long remembered.