Healthy Times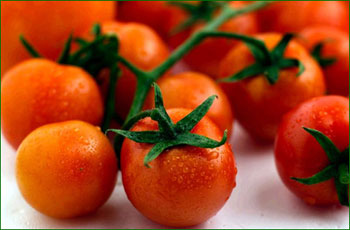 Finally, an Indian made pacemaker to alleviate the woes of heart patients!!
An Indore based artificial pacemaker manufacturing company is offering pre-programmed artificial pacemakers for heart patients that are priced almost half the price of the imported devices available in the market. Developed by Shree Pacetronix Limited, an ISO certified firm, the indigenously developed pacemakers compare with the best available abroad, are claimed to be suitable for the lifestyle of the common working class of the country.
The indigenously built peacemaker comes at Rs. 25,000 as against the imported device which costs rupees 45,000-50,000. It is claimed that this device has a 20-year lifespan, where as international brands have a lifespan of five to seven years. Thus, the Indian pacemaker saves both on the cost of replacement and the pain of undergoing a surgery, after frequent intervals. The artificial pacemaker, when implanted in the human body through surgery, stimulates cardiac contraction, and sets the pace of heartbeat of patients who experience irregular or no heartbeat.
Food items double up as health products, claim Indian doctors and scientists !!
These are products that most of us consume as food or food supplements. But, Indian scientists and doctors have shown in their study that they can help in treating our ailments too.
For example, the regular intake of corn oil could reduce the chances of heart attacks and other cardiovascular diseases. According to a study by the Avinashilingam University for Women in Coimbatore, it was revealed that corn oil was better than any other oil in lowering blood cholesterol as it considerably reduced elevated triglyceride, a form of fat in the blood. This was attributed to the high level of non-triglyceride compounds, especially plant sterols, found in this oil. The study also says that corn oil is easy to digest, provides energy as well as essential fatty acids (EFA). High in polyunsaturated fats, a tablespoon of corn oil will suffice the daily essential fatty acid needs of a healthy child or adult. Contents of corn oil are anti-carcinogenic, immune boosting and hypoglycemic.
Secondly, after flower, fruit and ayurvedic facial, dry fruit facial is the new entrant to skin treatment procedures. Be it acne, dark complexion, dark circles, dryness of the skin or other beauty related problems, dry fruit facial is proving to be a sought after solution for skin aliments.
Under the therapy as practices by doctors in Jaipur, Rajasthan – cashew nuts, almonds and coconuts are applied to particular skin types. It can be applied to any age group without any side effects. Dry fruits are converted into pulp and are massaged through toning technique. Ayurvedic facial has multiple benefits and do not cause any skin problem. It not only maintains proper blood circulation but also keeps the face wrinkle-free and glowing for long, doctors' claim.
At the same time, Red mushroom, the ancient Chinese secret of health and longevity, is emerging as lifeline for many in India suffering from various ailments, including cancer, claim doctors in Tamil Nadu and Kerala. According to the Medical practitioners of the state, it is a dietary supplement which corrects the disorders of the body mainly by enhancing immunity and rebuilding lost or damaged cells.
Government Plans to Set Up Mobile Dispensaries in States
In a bid to provide basic Medicare facilities to the rural, needy and marginalized population of the country, the Indian Government has planned to launch Mobile dispensaries in the rural areas. The government has released initial funds to the tune of Rs. 1.5 billion to states to set up mobile medical units in rural areas. According to a health ministry sources, these funds have been given under the National Rural Health Mission (NRHM) scheme for 2006-07.
Andhra Pradesh, Orissa, Rajasthan, Assam, Arunachal Pradesh, Gujarat, Tamil Nadu and West Bengal are among the 18 states, which have received initial funds. Goa, Haryana, Punjab, Bihar, Jharkhand and all the seven union territories including Delhi are yet to receive the fund. Among the northeastern states only Sikkim is yet to receive any fund outlay. It can be said without any doubt that once commenced; the system will provide the much needed relief to the section of the people still deprived of these facilities.
HIV Cases In India May Be Lower Than Official Estimates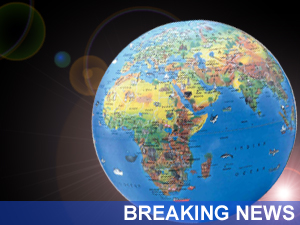 A new study published today in the open access journal BMC Medicine has found that the methods used to estimate the HIV infected numbers of people in India were not proper and the actual number of cases may be thankfully, far lower. According to the study, the estimated figure was 2.5 times lower than official figures – going by the study as done in Guntur district of Andhra Pradesh. The state having the highest HIV prevalence in India is Andhra Pradesh. The results showed that the HIV prevalence among adults was 1.72 percent, which increased slightly to 1.79 percent after adjusting for high-risk groups. This led to an estimate of 45,900 individuals with HIV in Guntur district, which is 2.5 times lower than the 112,600 estimate obtained with the official method. Hope such trend is applicable to the rest of the country and saves us from the dubious record of being an upcoming AIDS-prone nation.
India finds new use for an old bug
Indian scientists have been successful in sequencing the genome of an organism called Mycobacterium-w (Mw). It is India's first sequencing effort of a complete genome that holds promise in the treatment of several diseases, including tuberculosis and leprosy.
Recent evidence that a vaccine made from killed Mw drastically reduces treatment time of tuberculosis (TB) including the multi-drug resistant (MDR) variety is driving this project more than three decades after the discovery of the bug. The sequencing of Mw and a large-scale clinical trial with the Mw vaccine are two parts of a study funded by the Department of Biotechnology (DBT).
In the clinical trial being carried out in eight centres around the country, the Mw vaccine is given to tuberculosis patients already on drugs to see if the drug-vaccine combination reduced the treatment time. And the results are reported to be amazing. The ongoing clinical trials aim to find out the ability of the Mw vaccine in treating TB rather than preventing it.
Kerala Hospital To Get Australian Accreditation
The Kerala Institute of Medical Sciences (KIMS), a leading hospital of the state, has successfully completed formalities for an Australian health authority's accreditation that will help it attract patients from abroad. A team of three surveyors of the Australian Council for Health Care Standards International (ACHSI), under the leadership of Dr. John Waller, conducted an extensive, week-long survey of KIMS facilities. KIMS has become the first hospital in India to go for ACHSI accreditation. ACHSI is one of the few international agencies certified by the International Society for Quality in Healthcare (ISQua) to undertake healthcare facility accreditation around the globe. With the completion of the ACSHI process, the KIMS has developed and implemented a firm system of patient care based on infection control and safety. It also helped in creating a culture of evidence-based approach to healthcare and data-driven decision-making.
Unani drug found effective in bronchial asthma
A blend of herbal drugs used in Unani Medicine has shown encouraging results in the treatment of chronic lung diseases, such as asthma. The coded combination Asthma-5 has shown good response in chronic patients of bronchial asthma. In mild and moderate asthma the drug has shown significant symptomatic relief. Asthma-5 was formulated from leaves of Adhotoda vasica Nees (Arusa), fruits of Piper longum (Filfil Daraz), roots of Picrorhiz kurroa (Kutakai), flowers of Hyossopus officinalis Linn. (Zufa) and seeds of Linum usitatissimum Linn. (Katan). The study, sponsored by the Department of AYUSH, Ministry of Health and Family Welfare, concluded that the drug can be used as adjuvant along with conventional drugs for asthma.
India, China To Account For 25 Percent Global Analytical Equipment Market By 2007
The analytical instrument market in India and China are growing around 11per cent in the last few years and these two countries are likely to share around 20 to 25 per cent of the global market by 2007. As per Industry sources, the domestic manufacturers account for only 15 per cent of the USD 100 billion potential of Indian analytical instruments market. It is estimated that the markets of India and China will jointly offer about 40 per cent growth for Mettler Toledo International Inc., US, 36 per cent growth for Thermo Electron Corporation, US, 24 per cent growth for Varian Analytical Instruments Ltd., UK and 20 per cent growth for Dionex Corporation, US by 2007.
The Indian players will have to compete with these international companies, which have set benchmarks in standard, quality and size. If the Indian players have a focused strategy for the next five or six years, the country could record better growth in the field.
India, Germany Plan Mutual Recognition of GMP Certification
India is likely to sign an agreement with Germany on mutual recognition of Good Manufacturing Practices (GMP) certification for drug manufacturing units. A high level delegation is currently on a visit to Germany to work out the details of the agreement. According to chemicals ministry sources, the mutual recognition agreement for GMP standards is almost certain, as it was Germany that initiated the discussions. The move, if implemented, will be of immense help to the increasing number of Indian generic drug manufacturers who are targeting German market in a big way. The mutual recognition will also help India to seal similar agreements with other European countries.
Germany is known to be the third biggest pharmaceutical market after USA and Japan. While Indian pharmaceutical companies have already established their presence in the US, they are in the process of entering Japanese market in a significant manner. Ministry sources informed that the generic space in Japan is increasing thereby giving hope to Indian pharmaceutical industry. With the mutual recognition, entry to German market would also become smooth.