Home Remedies for Acidity suggested by nutritionist Rujuta Diwekar
Acidity may not seem to you as a serious issue in the first place but overtime the problem could lead to a multitude of more annoying health issues such as gastritis, irritable bowel syndrome, esophageal ulcers, persistent coughs, laryngitis etc. So, you cannot just ignore your everyday acidity problem. Thankfully there are various types of ingredients in the Indian cuisine that could be an appropriate & simple answer to your acidity issue.
Through IGTV Rujuta Diwekar, a renowned Mumbai-based nutritionist offers us useful tips on managing acidity naturally through simple home remedies. These tips could be effective in treating related issues such as bloating, PMS and the like.
The very effective anti-acidity remedies suggested by Diwekar are:
Soaked raisins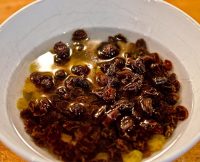 Soak some raisins overnight. Next morning, drink a glassful of water and then munch on the soaked raisins. Raisins are full of fiber and that fiber can absorb the excess acid in your stomach. Also, raisins are alkaline food with a PH level above 4…that too makes raisins a wonderful anti-acidity food.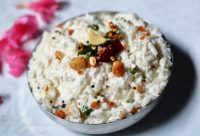 Flat Rice-Curd mix
Soaked poha or flat rice mixed with homemade curd or dahi can make a very effective and quick snack for curing acidity. This is a quintessential breakfast food in the East Indian state of Bihar. You can take this at mid-morning or towards the evening daily. You can add a pinch of black salt and chopped green chilies to the mix to enhance its taste and flavor. This recipe combines the benefits of both pre as well as pro-biotic food ingredients and that is exactly what makes it an anti-acidity super food.
Gulkand Water
Sipping from a glassful of water mingled with sun dried rose petals or Gulkand and sugar could give you some relief from acidity. You have to take this drink post dinner. Gulkand water improves your overall gut health amazingly.
Acidity
gastritis
irritable bowel syndrome
esophageal ulcers
persistent coughs
laryngitis
Indian cuisine
IGTV
Rujuta Diwekar
nutritionist
simple home remedies
bloating
PMS
anti-acidity remedies
Diwekar
Raisins
PH Level
anti-acidity food
Gulkand water
dried rose petals
homemade curd
breakfast food
anti-acidity super food