Hospitable India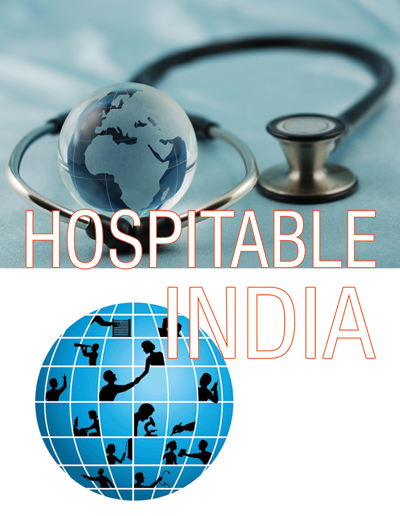 India, at one-tenth the cost of that in the US, looks forward to providing world-class medical services to ailing as well as beauty-conscious Americans.
Whether your heart longs to be cut open and reset or your hips crave a transplant, your face needs a cosmetic touch-up (so as not to look like an aunty) or your teeth want a dental implant for a beautiful smile and infectious laughter, be patient and remain a patient for as long as your turn to be treated doesn't come. It is not that treatments are not available in the United States. It is just that doctors are few and hence too busy. Whenever you are finally healed of your problems, then comes along a bill – hefty enough to cause you a heart attack.
The one-word solution to all your worries is India – the country that offers world-class services at one-tenth the price of your US medical bills.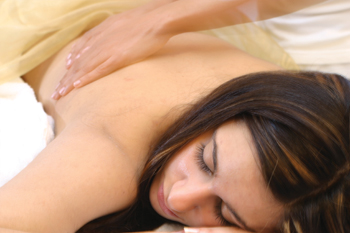 The situation becomes more compelling with Congressional approval to Barack Obama's milestone health care initiative. Passed in March, the $940 billion health bill will bring medical insurance coverage to 32 million Americans over the next decade. This means that more Americans will be equipped to pay for their treatments – courtesy of the insurer. Then again, they will have to look to the East for relief as the US is not ready to treat so many and insurers are not willing to pay high premiums. In 2009, more than one million Americans travelled overseas not to enjoy the view, but to go under the knife in an operation theater situated oceans away from their homeland.
Experts, who otherwise expected a two-fold growth, now predict five times more patients flying overseas from the US for medical treatment in the coming two years. That means five million American patients are headed to foreign hospitals.
India has emerged as a hot spot for medical tourism around the globe for obvious reasons. Indian medical professionals proved their mettle all over the world with their excellent surgical hands and updated knowledge. Add to it the well-equipped, world-class hospitals in India boasting of five-star treatment for patients. MTQUA (Medical Travel and Health Quality Alliance), a global rating agency, has marked India as a brilliant medical destination. Nonetheless, the cost of treatment in India is unbelievably low. Overall medical facilities in India (including transportation cost) are averaged to cost 65 percent less than that in the US, and the most popular treatments could cost as low as one-tenth of US billings.
There's more: the success rate of medical procedures in India's private hospitals is 98.7 percent compared 97.5 percent in the US. Consequentially, in 2007, 450,000 inbound patients were treated in India; in the first quarter of 2008, around 200,000 foreign tourists flew to India for treatment. However, the count of patients heading to India fell dramatically post the Mumbai attacks on November 26, 2008 and due to the economic recession in the US. Medical tourism in India finally began to witness recovery during the last quarter of 2009.
According to the Federation of Indian Chambers of Commerce & Industry (FICCI's) Evalueserve study, the number of medical tourists expected in India by 2012 is one million. Also, India's share in the global medical tourism industry is likely to touch 2.4 percent. With India already enjoying 25 percent share of inbound medical tourism in Asia, the industry is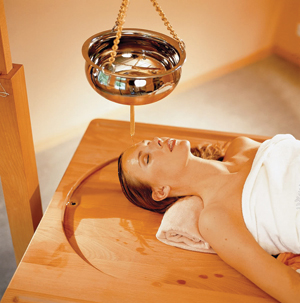 expected to reach the $995 million mark in the next two years.
Indian hospital chains like Fortis, Apollo and Max have started inking deals with American agencies and hospitals for sending patients seeking low cost quality services to them.
Vishal Bali, CEO of Fortis Hospital group, says, "Last year, 4,500 tourists came to us and this year the number has increased by 35 percent." He refrained from disclosing the details of the deal with an American agency on account of trade secrets. He expects business to boom next year.
Bali also mentioned that US insurance companies are visiting Indian hospitals to survey and assess them before making any decisions on empanelment. They have visited Fortis' JCI (Joint Commission International, US) accredited hospitals in Bangalore and Mumbai. Fortis is also on the panel of Companion Healthcare, a subsidiary of BlueCross BlueShield of South Carolina, he adds.
Apollo Hospitals Managing Director, Preetha Reddy says that US insurers are exploring and teaming with low-cost high-quality medical service providers in India. Reddy sees competition coming only from the neighboring countries such as Mexico and Barbados.
The primary purpose of medical tourism may be the treatment, but if you plan intelligently, the package may not always end with a discharge slip. Heading to India for dental treatment, bringing along the spouse as an attendant, receiving Ayurvedic treatment, doing yoga and adding naturopathy may ultimately make your medical travel a second honeymoon. Providers have coined the term wellness travel for such packages.
D. K. Chopra, CEO of Empathy Solutions, a medical services provider offering similar packages, says, "Ayurvedic treatments, panchkarma, detoxification, rejuvenation and herbal diet weight-loss are some of the most preferred programs among foreign medical tourists."
In order to promote medical tourism, the Indian government has introduced a new category of 'medical visa' for foreigners. It is issued to the patient and one attendant for one year and is extendable up to three years as per medical officer's recommendations.
Fascinating Facts * Figures from University of Delaware
The cost of surgery in India, Thailand or South Africa can be one-tenth of that in the United States or Western Europe. A heart-valve replacement that would cost $200,000 or more in the U.S., costs as little as $10,000 in India, including round-trip airfare and a brief vacation package.

A metal-free dental bridge worth $5,500 in the U.S. costs $500 in India.

Lasik eye surgery worth $3,700 in the U.S. is available in many other countries for only $730.

Cosmetic surgery savings are even greater: a full facelift that would cost $20,000 in the U.S. runs about $1,250 in any other third world country.