How to Plan a Perfect Wedding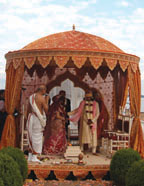 While marriages are said to be made in Heaven, these days, the actual ceremonies are made to look heavenly on this Earth itself. A marriage is not only the union of two souls, but it also brings together extended families, friends, and acquaintances of both the bride and the groom under a common platform. The wedding ceremony itself actually solemnizes the process. As such, a wedding of any nature and of any scale needs to be meticulously planned and organized so that there are no glitches or shortcomings during the event. Also, it is worthwhile to mention that during such an occasion, the prestige and reputation of the party remains of supreme importance and adequate care needs to be taken to ensure that even the slightest inconvenience is not caused to the guests. A methodical and step-by-step approach towards planning and organizing a wedding begins soon after the engagement and the kundlis are matched. The parents and the families of the bride and the groom decide how to proceed with the wedding, and this marks the beginning of the process: If you are planning a wedding, here are some things to consider:
Timing and Budget
First and foremost is to pick the date! These days, dates are often dependent upon the availability of the venue. Once the dates are confirmed, it is very important to come up with a timeline of all the tasks you will need to accomplish between now and the wedding date. Matters such as making payments for the venue, booking the caterer, decorators, florists and DJ or band, shopping, and transport arrangements are all time sensitive. It is important to there is enough time to take care of major tasks as well as minor ones. In the end, this will ensure that all runs smoothly on your wedding day. Budgeting is also another very important step that needs to be carefully done. Arrangements for the wedding can be of any scale, any dimension, but it all boils down to money. Depending on the financial capability of the families involved, a neat and detailed budget can ensure nothing strays too far from the original vision. Allocations for the venue, caterer, decorator, bride and groom's attire, and general purchases to be made should be made after careful consideration. During the wedding planning process, it can be very wise and comforting to adhere to a plan. Weddings can be costly these days, and while you do not have to stay within your budget, the plan can help you stay close to your original goal. Save extra money for your honeymoon!
The Guest List
The approximate numbers of guests to be invited is also something the families should determine as early as possible. Knowing the number will help you as you look at venues and caterers. Prices are often based on the number of guests, so the sooner you get an estimate number, the better off you will be. This generally is a family affair, and each family member will contribute his own list, which will then be consolidated in a master list.
The Wedding Venue
Generally, the family of the bride selects the wedding venue. The groom's family often chooses the reception site. Whatever your family decides, the venue is one of the first tasks on your list. These days, weddings are held in a range of places from banquet halls in luxury hotels to residences of the bride or the groom. The choice of venue is often dependent on financial considerations, number of guests to be accommodated, facilities offered, and location advantages.
The Caterers
Like some venues, caterers are also in high demand these days. Reputed caterers can be booked during the wedding season for up to a year in advance. So, as soon as the venue is selected, the caterer should be next on your list. Before meeting with the caterer, it would be helpful if the families jot down a tentative menu chart for the occasion. The choice of caterer is dependent on various factors like the menu, reputation of the caterer, previous experience, and of course, the budget. It is also suggested that you approach a few different caterers to compare their offerings and rates before choosing your final pick.
Shopping
The biggest, and possibly the lengthiest, activity related to the wedding is that of shopping. Be it by the bride or by the groom's family, shopping for the wedding entails a massive exercise. To help avoid unnecessary expenses, you may want to create a list of items you need to purchase. Like with the budget, this will help keep you focused. It can certainly feel like shopping list is never ending, and something or other will creep up at the last minute, so a guideline is definitely needed. Often, shopping trips to India or Pakistan may need to be planned for the bride and groom's wedding attire, jewelry, personal belongings, utensils, and gifts. Proper planning will not only reduce time and effort spent, but will also help save money.
Invitations
As the wedding draws near, the next big task will be sending the invitations. During the process, you will want to consider different types of invitations as well as they will be labeled. Be sure to keep track of the responses!
Decorations & Florists
Often, venues will provide options to work with decorators and florists that are part of their preferred vendor list. In case this is not an option, you will want to shop around for vendors who provide the services you want. Like everything else associated with the wedding, decorations can become a costly expense. Depending on your budget as well as the nature of decorations preferred, you will be able to negotiate the right package for your wedding. The same can be said about flowers as well. Floral arrangements come in different sizes and different, less expensive types of flowers can be used. Like the venue, the decorators and florists should be arranged well in advance to ensure your vendors can prepare adequately.
Music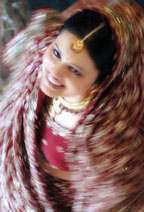 Music is increasing becoming an integral part of weddings. Accordingly, arrangements for music, whether live or through a DJ, should be decided and arranged a few months in advance of your wedding day. Often, wedding ceremonies and receptions require specialized musical selections, so be sure to think about all the instances during which you will need music.
Photography & Videography
The wedding and reception are often over within a few hours, but you will probably want the memory to live on forever. Finding a reputed and expert still photographer and arranging the videographer should also be done well in advance. It is also important to consider the style of pictures or video you would like. Taking a look at a photographer's portfolio will give you an idea of what to expect. In the end, remember – it's your day, so enjoy the festivities. Once you have spent days and months planning for this occasion, your wedding day will feel amazing!
WHAT QUESTIONS SHOULD I ASK WEDDING PLANNERS?
Prior to hiring a wedding planner, make sure that you go through the list of questions listed below. This will help assure they meet the qualifications you are looking for. Once you get a chance to go through these questions, see that their personality meets with yours. It is very important that they see eye to eye with you as it will create a lasting relationship and the end result leads to a perfect wedding! Below are the questions to be asked:
How did you become a wedding planner?
How many years have you been in the wedding industry?
How many functions do you coordinate in a month?
Have you planned South Asian weddings?
Is this your full-time profession?
How many vendors do you have affiliations with?
What can you contribute to my wedding that other planners cannot?
Do you have testimonials and references that we can contact?
TIPS FOR THE PERFECT WEDDING!
Create a budget – Be sure to discuss your budget with each vendor so they know what they have to work with.
Pick the venue early – This will help guide your entire wedding.
Create a checklist to ensure that nothing is forgotten.
Create your guest list early – This will help firm your budget.
Keep an "idea book" – Gather unique ideas you may have then share them with your decorator or wedding planner to make it happen.
Be Prepared for hiccups – Remember, everything always works out.
Delegate, delegate, delegate – But ensure that your family is able to enjoy the wedding without having to do all of the running around.
Consider hiring a wedding planner – It can truly help save on cost and stress.
Relax and be good to yourself – Pamper your skin and get a massage the week before the wedding to relieve signs of stress.
Celebrate and Enjoy! – It's a once in a lifetime experience!
Snehal G. Vara
KIS3 Event Planning
KIS3 Event Planning provides comprehensive wedding planning as well as professionally trained mendhi, hair and make-up services. They have been named "International Duo" by Daily Candy of Atlanta and have provided services to clients throughout the nation for the last 4 years. To contact them, please call either Snehal Vara at 321.223.4715 or Nirjary Desai at 678.559.5916. Also check out website at www.kis3eventplanning.com or email at info@kis3eventplanning.com. KIS3 Event Planning, Keeping It Simple, Sophisticated and Stylish!