Hrithik Roshan Donates Funds to 100 Bollywood dancers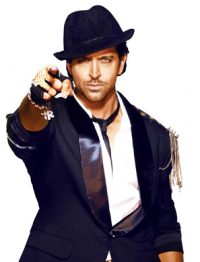 Bollywood dancers are among the worst affected during the coronavirus pandemic given that numerous film shoots have been shut down. Actor Hrithik Roshan has taken a step forward and decided to deposit money into the accounts of at least 100 of them, all of whom he has performed and worked with in the past.
Many of these dancers are daily wage workers and with the entertainment industry having come to a virtual standstill, they are in dire straits. The actor learned about these dancers from celebrity choreographer Bosco, which led to his decision.
Another dancer and coordinator for songs in the Hindi film industry Raj Surani shared that this help has come at a very critical time for the dancers, many of whom have retired to their villages. Some are struggling to pay rent, and one family even tested positive for the virus. He said the dancers were elated upon receiving text messages about the money transfer and were extremely grateful to Hrithik for his generosity in this hour of crisis.
Many of them thanked and appreciated him through their social media handles.
The actor also provided N95 and FFP3 masks for BMC workers and caretakers earlier. He had also been coordinating with the non-profit Akshaya Patra and helping those in need with food. He was part of the "I for India" initiative by several Bollywood celebrities that helped generate donations for those affected.
Bollywood dancers
coronavirus pandemic
Actor Hrithik Roshan
choreographer Bosco
Raj Surani
Covid-19
social media
N95
FFP3 masks BMC workers
Akshaya Patra
Bollywood