Hrithik & Tiger's War Shatters Bollywood Box Office Records in India
Hrithik Roshan and Tiger Shroff's action thriller War, released on the occasion of Gandhi Jayanti, October 2. The film has shattered multiple Box Office records in India.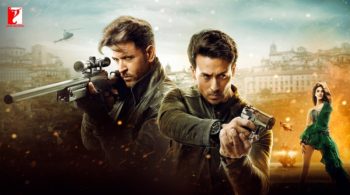 War has everything that a high-octane Bollywood thriller needs, from blazing guns and car chases to exotic locations and thrilling action. And the fans love it so much so that War made Rs 51.6 crore (approx. 7285511.33 USD) on its opening day.
The first day collection of War has made it the biggest opener ever in the history of Indian cinema. Thugs Of Hindostan, starring Aamir Khan and Amitabh Bachchan, previously held the record. This is also the biggest all-time holiday opener for a Hindi film. And, the biggest opening for a film releasing on Gandhi Jayanti.
Apart from that, this is the biggest opening ever for both the lead actors of the film, Hrithik Roshan and Tiger Shroff. As well as, the biggest opener for the film's producer, Yash Raj Films. It is also the biggest opening for the film's director, Siddharth Anand. Siddharth has previously directed Bang Bang, Anjaana Anjaani, Bachna Ae Haseeno, and Salaam Namaste. And, last but not least, this has been the biggest opening Box Office collection for a film which is not a spin-off or a sequel.
Yes, in total War has smashed eight Box Office records with its opening day collection in India. And, the film is still running strong.
Talking about the film's success and audience's response, Hrithik Roshan said, "It is an incredible response to our hard work and I'm truly grateful to the audiences for loving our film. As an actor, you live and thrive for such moments and I'm truly blessed that our film is getting such overwhelming love. The entire team worked really really hard on War and it's amazing to see this kind of euphoria around our movie."
Hrithik Roshan
Tiger Shroff
Bollywood movie War
Yash Raj Films
Box Office records
Thugs of Hindostan
Gandhi Jayanti
Siddharth Anand
vaani kapoor actress