Immigration Q & A August 2012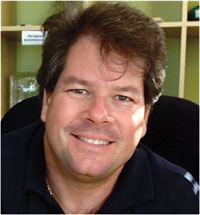 Q. What are the new changes in immigration law this year?
There are two main changes that happened this year in immigration. The changes are not actually changes in the law and were not passed by Congress. Both changes were implemented by the President and the executive branch. One is a change in procedure and one a Presidential order.
President Obama ordered that young people who came here as children should not be deported at this time. The policy is called "Deferred Action" and allows young people safety from deportation and a work permit for two years. In order to qualify, you must have entered the United States at an age younger than 16, been physically present in the US for the last five years and you must have a high school diploma or GED, or be enrolled in high school or have an honorable discharge from the military. You must also have a clean criminal record (with the exception of very minor misdemeanors). You must be at least 15 years old to apply. The instructions, forms and fees for this application are expected to be published mid-August.
The second change in immigration rules this year is a change in the way in which certain applications are processed. It is a change in the Federal Regulations made by President Obama and a federal agency. The rule change may have a significant effect on some immigrants. People who have a family petition filed for them to them, but who have overstayed their visa or entered the country illegally, must generally leave the US to get their green cards at the US Consulate abroad. (There are some exceptions for overstays who are married to US citizens or have a US citizen child over 21) However, an overstay of more than one year triggers a 10 year bar on reentry. To get the 10 year bar lifted, the immigrant must be granted a waiver. In the past, the immigrant had to apply for the waiver after leaving the United States, which meant uncertainty and long waits abroad. The new rule allows people to apply for a waiver and wait for the answer while in the United States. The immigrant still has to get his or her green card at a US Consulate abroad, but the wait times abroad should be reduced to one or two weeks. Once this regulation is published (expected this fall), many immigrants will probably apply, since they no longer risk leaving the US without knowing whether they will return or not.
Q.I have been in the US for 15 years. My mother filed for me 8 years ago when she was a permanent resident. Now she is a US citizen. Will I be able to get my green card in the United States or will I have to leave the country?
If you are out of status, you are not eligible to get your green card in the US through a parent's petition, even if your mother is a US citizen. You must consular process, which means leaving the US and getting the green card at the US consulate in your home country. The problem is that the moment you leave the United States, your overstay will prevent you from returning for 10 years, regardless of your mother's petition. The only way to return is to ask for and be granted a waiver. In order to do so, you must prove hardship to your US citizen or green card holder family in the United States if you do not return.
Q.My mother went to her citizenship interview and passed the test. However, the officer told her she could not speak English well enough and gave her a letter that said she did not demonstrate the ability to speak English. How can this be if she passed the test ? What happens next?
A. To get US citizenship, your mother must show not only that she knows civics and history of the United States, but that she has a command of English sufficient to answer questions about her application. The questions relate to where she lives, her family members, her work and if she has ever done any of the things that could prevent her from becoming a citizen, such as prior arrests, alcoholism, drugs, prostitution, terrorism, communism, etc. The officer will also ask if she understands the Oath of Allegiance and is willing to take it. Your mother is given two chances to pass both the civics and English test. That is why she will have another appointment for the English part of the test – basically answering questions about the application. If she has tried to learn English, but cannot, you might want to speak to an attorney about seeking a waiver of the English requirement. This waiver is available for people who cannot learn English due to a medical condition or a learning disability.
The advice in this column may not apply to your specific situation, even if it seems similar in nature. The only way to obtain legal advice is by speaking with a qualified attorney and reviewing your specific circumstances. If you have any questions, please call me at (954) 522-4115.
Edward Boreth is an immigration attorney who has practiced law for 17 years. He is a partner at Shapovalov & Boreth and a director of the Citizenship Clinic. He is also an avid cricket fan.