Immigration Q & A July 2013
Q. I am a permanent resident for 9 years and 11 months, and I would like to apply for U.S. citizenship. Do I need to renew my green card first or can I just file the citizenship application directly?
A. Generally no. Although USCIS representatives will tell you that you need to renew your green card, you do not stop being a permanent resident just because the card expires. You can't be deported for having an expired 10-year green card and Customs and Border Patrol will let you into the U.S. even if your card has expired (although they will tell you to renew it ASAP and maybe even give you the form to fill out). You can still apply for citizen-ship, even if your card has expired. Applying for citizenship directly, without renewing the green card, will save you $450. Of course, you should review the requirement for citizenship to make sure you qualify before you apply. The problem with having an expired green card while waiting for your citizenship process is that private organiza-tions, such as employers, may not accept it as proof of legal status. However, if you are currently employed, your employer should not ask you for an updated green card.
Q. I applied for citizenship and when I went to my interview, the officer wanted proof of child support. My wife and I are separated, but not divorced. Our two children live with her, but they stay with me frequently and I pay most of their expenses. I really haven't kept track of what I have paid and often I just give their mother cash for their food and clothes. How do I prove that to immigration? How much money do I have to show in payments to my children?
A. In order to become a U.S. citizen, you must show that you have good moral character (for the past 5 years). USCIS wants to see that you have not failed to support your dependents. While the law says that not failing to support is actually different than supporting your children, most immigration officer do not see that distinction. In your case, since you probably do not have a child support order from the court, there is no set amount of support that you must show. You must simply prove that you did not abandon your children. If your children's mother can provide an affidavit explaining how much you help financially and how much time you spend with your children, it will probably be enough for USCIS. Otherwise, you will have to dig up receipts for all the purchases you have made for your children since you and their mother separated.
Q. I have been in the United States for three years now. I came with a tourist visa, but it has since expired. I have now found a company that will offer me a job and they are willing to do whatever immigration paperwork is needed. Will I be able to get my green card this way?
A. No. In order to get your green card based on a work offer, you must have legal status in the U.S. (when a visa number becomes available) or process the application at the US consulate in your country. However, once you have overstayed your visa by a year, you will be barred from returning to the U.S. for 10 years, even if you have an approved employment petition. The process of getting a green card through employment can be very lengthy and take years to complete. It is actually designed for the immigrant to wait for the green card in his or her home country. It is possible to do so while waiting in the U.S., but the immigrant must then maintain a separate legal status throughout most of the process.
Q. I was married to a US citizen who filed for my green card. We went to a marriage interview, but the officer asked us to bring more documents. We waited for 6 months and then received a letter for a second interview. By that time, our marriage deteriorated and my husband refused to go with me. My green card was denied and we divorced after some time. Now I met a very nice man who has proposed marriage to me. He is a US citizen. If we get married, will I be able to get my green card even though I was denied before?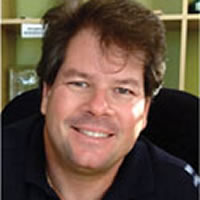 A. Probably. Although a prior marriage and prior green card denial may be an area of concern to immigration (or what they call a red flag), it does not mean that you are not eligible for a green card. There is no limit to how many people may file petitions for you. When you go to the new marriage interview, the immigration officer will look into the old case to see if there is anything suspicious there. They may question you about it. If it is just a matter of a marriage that did not work out, your new case should get approved. However, if your old file contains documents that show that the first marriage was a sham, or entered into only for immigration purposes, USCIS will deny your new husband's petition. The law states that if you try to marry for the green card only, you lose the right to most immigration benefits for the rest of your life. You can appeal the USCIS denial, but you will have an uphill battle to get your life. You can appeal the USCIS denial, but you will have an uphill battle to get your green card in that situation.
The advice in this column may not apply to your specific situation, even if it seems similar in nature. The only way to obtain legal advice is by speaking with a qualified attorney and reviewing your specific circumstances. If you have any questions, please call me at (954) 522-4115.
Edward Boreth is an immi-gration attorney who has practiced law for 18 years. He is a partner at Shapovalov & Boreth and a director of the Citizenship Clinic. He is also an avid cricket fan.