Immigration Q & A March 2012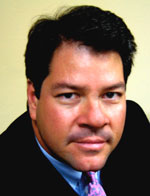 Has President Obama signed a new law to help immigrants get legalized?
Not exactly. The administration proposed a change in the regulations that deals with how waivers are processed. The new rule is expected to go into effect toward the end of this year.
Currently, people who have approved immigrant visa petitions, but are not eligible for adjustment of status because of an overstay or illegal entry, must return to their native country to apply for a visa to enter the U.S. legally. Once out of the United States, many applicants can be barred from returning for up to 10 years because they had lived in the U.S. without permission. The immigrant can ask for a waiver of the 10-year bar (an exception), but the waiver application must be filed in the individuals' home countries and can take months or years to process.
The planned change, outlined in the Federal Register, would allow undocumented immigrants to apply for the waiver while still in the U.S. Applicants would only return to their birth country — for a few days or weeks — when it's time for an in-person visa interview.
At the present time, may immigrants are afraid to leave the U.S. to apply for a waiver in their home country, because of long wait times apart from their family and because if the waiver is denied, the immigrant is stuck outside the U.S. After the rule change, the immigrant will know the outcome of the waiver application before leaving the U.S. to go to the visa interview.
This rule change will mostly benefit people who entered the US without inspection and have since married US citizens or people who have overstayed their visas and whose parents or brothers and sisters have applied for them. Every applicant will still have to prove extreme hardship to their family if they were to be deported.
I came to the U.S. on a visa 10 years ago. Now I am married to a US citizen, and we are ready to apply for my green card. However, I was arrested a few years ago. I was a small case and the judge dismissed it. My wife does not know about it. Do I have to tell immigration about it?
A. Absolutely. No matter how "small", if you have had any arrests, you have to tell immigration and provide certified copies of the police report and the court disposition. Before you file anything with immigration, speak to an immigration attorney. Immigration considers many things a criminal conviction, if even if the state court does not. Even if you were never convicted, you must provided immigration with all arrest reports and documents showing how the criminal case resolved. Many convictions will prevent you from getting your green card or citizenship, and may lead to deportation. This is true even for cases that are considered very small in criminal court, such as possession of a small amount of marijuana, or petty theft. However, with some convictions you may be able to file a waiver and some do not even count as an immigration problem. How much of a problem the criminal case is depends also on whether you are applying for adjustment of status, citizenship or coming back into the country with your green card. The rules are quite complicated. So if you have any brushes with the law, talk to an immigration attorney before you file anything, because your ability to stay in this country will depend on it.
Many lawyers offer free or low cost consultations. Check to make sure that the lawyer is licensed and in good standing with the bar of his/her state.
I am here on a student visa. I am getting my Master's and I will be graduating in May. A company has offered to sponsor me for an H visa. How do I go about this?
To get your H1-B, the company must file a petition with USCIS on or after April 1, 2012. There is an annual quota on new H1-B's of 65,000. An additional 20,000 visas are available for candidates who have obtained Master's degrees from U.S. schools. H1-Bs are issued each fiscal year (beginning October 1), usually in three-year increments, with a maximum duration of six years. This period can be extended under certain circumstances. Some types of employers are not subject to the annual quota.
Overall, you chance of having your petition accepted is better with a Master's degree than without.
However, you must have completed all degree requirements by the date of filing the petition ( even if you will not be receiving your actual diploma until May). The work start date cannot be earlier than October 1, 2012, so you will have to maintain other non immigrant status until that date – for example OPT under your F-1.
Your prospective employer must have a job offer for you company offering a salary at the prevailing or actual wage rate for persons in that occupation and geographic location (whichever is higher). The job offered must be a specialty occupation, requiring a bachelor's degree or equivalent in the field of specialty.
The advice in this column may not apply to your specific situation, even if it seems similar in nature. The only way to obtain legal advice is by speaking with a qualified attorney and reviewing your specific circumstances. If you have any questions, please call me at (954) 522-4115.
Edward Boreth is an immigration attorney who has practiced law for 17 years. He is a partner at Shapovalov & Boreth and a director of the Citizenship Clinic. He is also an avid cricket fan.