Immigration Q & A November 2012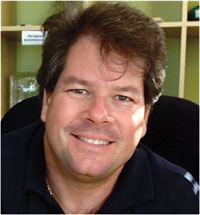 Q. Can I stay in the United States if I buy property here?

A. If you simply buy a house or condo, it is not enough to apply for a green card or even a temporary visa. If you wish to purchase business property to start a business, or purchase and already existing business, you may qualify for an investor visa (E-2), but only if you are a national of a country with which the US has an investment treaty. The US has such treaties with 82 countries, including the United Kingdom, Canada, Bangladesh, Pakistan, Trinidad and Tobago and Sri Lanka. (There is no treaty with India). In order to obtain the E-2 visa, you must show that the money you used to start or buy the business came from you, and that you earned the money legally. You must also provide a business plan that shows that the business is expected to be profitable in the future and will support more people than just you and your family. You must also demonstrate that you are committed to your investment by having it at risk if you do not follow through with the business. The E-2 visa is a good option for some people, but there are many requirements, so before you begin buying or investing, please consult with an immigration attorney.
Q. I came here on a tourist visa 2 weeks ago. My I-94 card expires in 6 months. I would like to study at a US college. What should I do?

In order to enroll and study at a US college, you must obtain a student visa (F-1). You cannot study while in B-2 (visitor) status. To get the student visa, you must contact the college's international student department. You will first have to register at the college, pay tuition and then the college will issue you an I-20 form. You may take this I-20 to obtain a student visa at the US consulate in your country, or you may seek to change your status from B-2 to F-1 while inside the United States.
If you want to change your status, you must file the request with USCIS before the expiration date of your stay as a visitor (your I-94 card). If you entered the US as a visitor, you may not begin attending classes until your change of status to F-1 has been approved by USCIS. If USCIS discovers that you have begun attending classes before your approval, you change of status request will be denied.
Q. I studied in the United States on a student visa. I graduated with a Master's degree. Now I have my OPT employment authorization card, which expires in one year. How can I legally stay and work in the US after that?
A. Your options for staying legally in the US are through employment, business or family. If you do not have a US citizen or permanent resident family member who can petition for you, you can have a (future) employer request a visa or green card on your behalf. This may be an H1-B visa to allow you to work in your specialty. Depending on your field of work and study, there may be other visas available as well. Once you have a potential employer, consult with an immigration attorney about visa requirements and the timing of an application. You may also choose to invest in a US business and qualify for an investor visa (see questions above).
Q. My father has lived in the United States for 20 years. He is a permanent resident. He is 73 years old. He would like to apply for citizenship, but we do not think that he will pass the English test. Can he get his citizenship?

First, in order for your father to apply for citizenship, you need to determine that your father has been a permanent resident for at least five years. If he has been a permanent resident for 15years of the 20 that he has lived here, he can take the civics test in his native language (since he is older than 55). He will not need to write or read in English. If he has been a permanent resident for the entire 20 years that he has lived here, he can take the "easy" test – he has to answer 6 correct from a list of only 20 simple questions.
If he has been a permanent resident for less than 15 years, the only way he could avoid the English and Civics test is by demonstrating that he has a disability or mental impairment that prevents him from learning English. He would need to have his doctor fill out and sign Form N-648 requesting an exception to the English testing requirement. Not all disabilities or medical conditions are considered an impairment to learning English. The doctor must evaluate the effect of the disability or medical impairment on the applicant's ability to learn, and must explain exactly why the medical condition prevents the applicant from learning English.
Q. I have been out of status for 8 years. A number of immigration lawyers have told me that there is nothing I can do to legalize my status. I no longer have a valid driver's license, because it expired and DSMV will not let me renew it with out current immigration documents. My neighbor introduced me to a man who told me that he could file some immigration paperwork for me to get a driver's license. Will this work?

You should be very suspicious. There are people out there who like to claim that they can help get you a driver's license. It is always a scam. The scam usually involves filing something with USCIS. USCIS may issue a receipt, which is sometimes good enough for DSMV to give you a temporary driver's license. However, when an immigration officer actually reviews whatever application was submitted, they will determine that you do not qualify for the immigration benefit that you have applied for and your case will be denied. DSMV may get an update on that denial and may suspend your license. Furthermore, once you have a case denied by USCIS, your file may get forwarded to a deportation officer and you may end up in removal proceedings. Filing an immigration form with false information is fraud, and you might even face criminal charges.
The advice in this column may not apply to your specific situation, even if it seems similar in nature. The only way to obtain legal advice is by speaking with a qualified attorney and reviewing your specific circumstances. If you have any questions, please call me at (954) 522-4115.
Edward Boreth is an immigration attorney who has practiced law for 17 years. He is a partner at Shapovalov & Boreth and a director of the Citizenship Clinic. He is also an avid cricket fan.