Immigration Q & A September 2012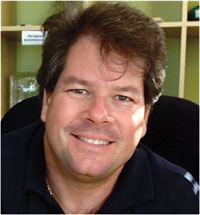 Q. I am 20 years old. I came here when I was 15. Unfortunately I did not graduate from high school. I have no other status. Can I apply for benefits under the new Obama rule?
The rule you are referring is to called DACA or Deferred Action for Childhood Arrivals. If you qualify, you will not be deported at this time and your will get a work permit for 2 years. To be eligible, you must be under 30, which you are, and you must have entered the US at an age younger than 16, which you have. However, you do not give me enough information to determine if you have resided continuously in the United State for at least 5 years before June 15, 2012. If you do not have a high school diploma, you may qualify by submitting your GED, or be enrolled in a GED program or high school at the time you apply. You must also have a clean criminal record,with the exception of very minor misdemeanors. If you have any criminal history, it is important to speak with an attorney about your case.  A case that may be minor in the criminal court system, may have major implications for purposes of immigration.  It is important to remember that this is just a temporary work permit, not a green card.
Q. I have had my green card for 4 and a half years. I met my fiancée on a trip back to India. We plan to get married next year and of course I would like her to come to the United States to live with me here. Should we have the wedding in India or in the US? Can I bring my fiancée for the wedding in the US or is it better to get married in India in terms of immigration consequences? What do I need to do to bring her here?
The first thing you need to do is consider becoming a U.S. Citizen. You can file after 4 years and 9 months of becoming a permanent resident. If you meet the requirements for citizenship including good moral character and a basic knowledge of US history, you are eligible for US citizenship. You can only petition for a fiancée if you are a US Citizen. You can also request fiancée visa for your fiancée, which would enable her to come to the U.S. and get married in the U.S. If you choose to marry in India, you can petition for your wife as a citizens and as a permanent resident. The benefit of citizenship is a shorter wait for your wife to enter the US.  The waiting period for a spouse of a permanent resident to be granted an immigrant visa is currently approximately 2 and a halfyears. During that time, your wife will have to wait in India. The spouse of a citizen is entitled to an immigrant visa immediately (subject, of course to document processing times). So once you become a citizen, you can get married in India and file the petition to bring your wife to the U.S. as a permanent resident. On average this takes 8 months to one year.
Q.  How many people can I file an affidavit of support for?  I sponsored my mother 2 years ago and now a friend has asked me to be his sponsor. Can I do it?
The answer depends on your income. Each person you sponsor on an affidavit of support counts as a dependent. The number of dependents determines the minimum income you need to show on your tax return to be able to sponsor someone. So if you are single, you need to show an annual income of $18,912 to file for your mother. Your mother will stay your "dependent" for affidavit of support purposes until she becomes a US citizen or work 40 quarters.  In the meantime, if you want to file a second affidavit of support for someone, you nee to show a minimal income of $23, 862.
Q. I have had my green card for 10 years. It is due to expire next month. Do I have to renew my green card to apply for citizenship?
No. Save yourself the filing fee on the green card renewal and apply for citizenship, assuming you meet the other requirements.
Q. I came here on a tourist visa 4 months ago. My I-94 card expires in 2 months. I would like to stay longer, but cannot afford to extend my I-94. What are the penalties for remaining in the U.S. past the expiration date on my I-94 card?
Anyone who has overstayed the expiration date on his/her latest I-94 card, even by one day, is not eligible to apply for a non immigrant visa from a country other than his/her home country. This is because by law the visa in your passport is automatically invalidated the moment you or fall out of status. If  you unlawfully remains in the U.S. for 180 consecutive days or longer (up to one year) after your I-94 expires, and then leave voluntarily, there is a three-year bar to reentering the United States. If you stay unlawfully in the U.S. for an entire year or more, and then leave voluntarily, there is a ten-year bar to returning to the U.S. A person who is out of status and wishes to apply for permanent resident status cannot complete her/his case without leaving, unless a petition or labor certification was filed for him/her  by April 30, 2001. (There are exceptions, such as applying for a green card based on marriage to a U.S. citizen.)Of course, there is also a chance you could be apprehended and placed in removal proceedings to be removed from the United States.
The advice in this column may not apply to your specific situation, even if it seems similar in nature. The only way to obtain legal advice is by speaking with a qualified attorney and reviewing your specific circumstances. If you have any questions, please call me at (954) 522-4115.
Edward Boreth is an immigration attorney who has practiced law for 17 years. He is a partner at Shapovalov & Boreth and a director of the Citizenship Clinic. He is also an avid cricket fan.