IMS BHU to test Ashwagandha, Yashtimadhu use in COVID Therapy
The Institute of Medical Sciences, Banaras Hindu University, will initiate a study of using Ashwagandha as a trial medicine for prophylactic use amid frontline health workers and for add-on therapy with the usual treatment of conservative allopathic use on COVID-19 patients with mild symptoms.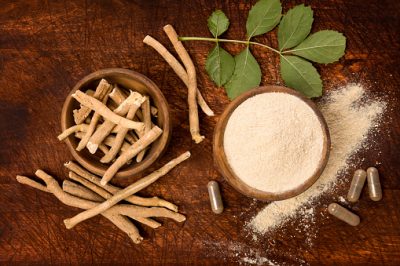 HOD of Rasa Shastra, of Ayurveda faculty IMS-BHU Prof. Anand Chaudhary said, "As a part of the project of Ministry of AYUSH, Indian Council of Medical Research and Council of Scientific and Industrial Research launched by Union health and family welfare minister Dr. Harshvardhan and Dr. Rajesh Kotecha, secretary of the ministry of AYUSH on May 9, the university was given assigned the task of conducting studies on Ashwagandha and Yashtimadhu."
He said, "Ashwagandha will be tested for study in prophylactic use among frontline health workers of SSL Hospital of BHU and other healthcare workers, while Yashtimadhu will be tested as a drug for adjunct therapy with the standard treatment of conventional medicine on Covid-19 patients under treatment."
The objectives of the projects are to investigate the effectiveness of Ayurvedic interventions in COVID-19 patients on standards of conservative biomedical researches.
Prof. Chaudhary said that the compiled facts of these studies will be submitted for confirmation on current scientific standards by WHO for the recognition of Ayurveda as a method of medicine worldwide.
Institute of Medical Sciences
Banaras Hindu University
Ashwagandha
Yashtimadhu
Treatment of Corona
COVID-19
Symptoms
Ayurveda