Indian and US Ayurvedic Practitioners Planning Joint COVID-19 Trials
In a virtual communication with a group of distinguished Indian-American scientists, academicians, and doctors on Wednesday, Indian Ambassador to the US Taranjit Singh Sandhu said the vast network of institutional activities have brought scientific communities between the two countries together in the fight against COVID-19.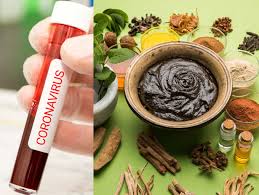 "Our institutions have also been collaborating to promote Ayurveda through joint research, teaching, and training programs. Ayurvedic practitioners and researchers in both countries are planning to initiate joint clinical trials of Ayurvedic formulations against COVID-19," Mr. Sandhu said.
"Our scientists have been exchanging knowledge and research resources on this front," he said.
"Indian pharmaceutical companies are global leaders in producing affordable low-cost medicines and vaccines and will play an important role in the fight against this pandemic," Mr. Sandhu said.
These collaborations would be advantageous not just to India and the US, but also for the billions who would need to be vaccinated against COVID-19 across the world, he noted.
Affirming that the innovation will be the key driver in pandemic response and improvement, he said tech-companies and start-ups have already begun to take the lead in this direction.
The experts who took part in interaction were drawn from comprehensive fields including artificial intelligence, quantum information science, biomedical engineering, robotics, mechanical engineering, earth and ocean science, virology, physics, astrophysics, and health sciences.
COVID-19
Symptoms
India
US
Ayurveda
Taranjit Singh Sandhu
Ayurvedic Practitioners
Researchers