In honor of Women's History Month – Anoushka Shankar
In honor of Women's History Month, Desh-Videsh will highlight a few notable women who continue to make headlines around the world.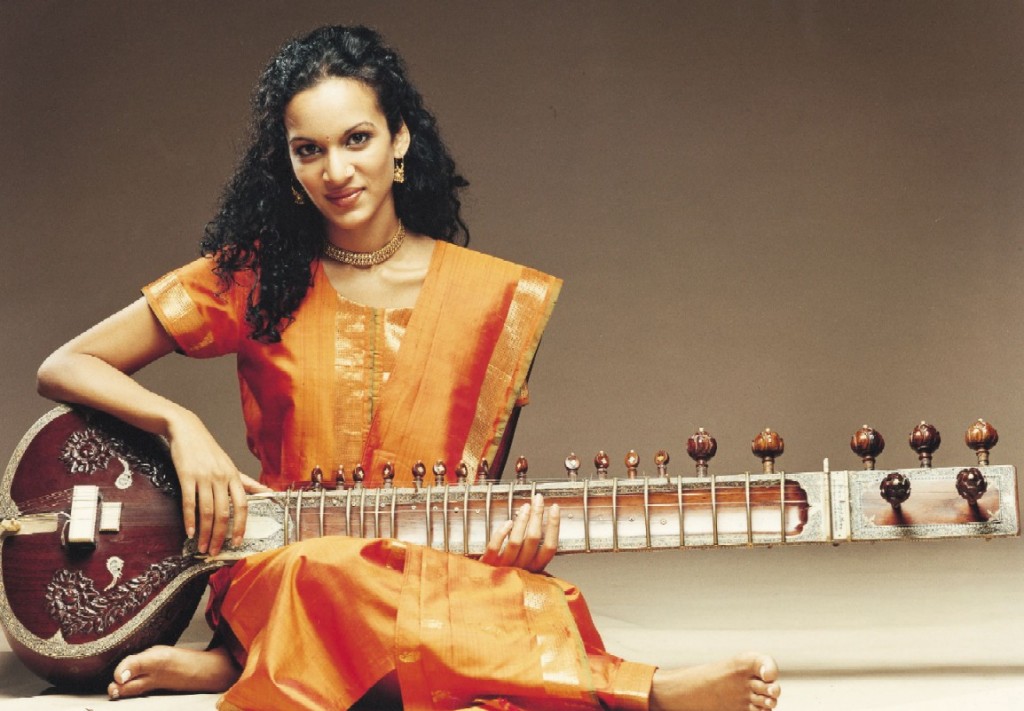 Orchestrating a Perfect Life:  Anoushka Shankar
A young lady holds an instrument gingerly in her arm. The long neck balances precariously in the clever clasp of her palm, while the oversized bottom rests contentedly seated alongside her. She is young and dynamic, and looks like she could well be hanging out with friends and living the carefree life. The stage looks all too large for her delicate frame. An uneasy silence is soon broken by opening strings, and in a matter of seconds the delicate young woman owns the stage and the atmosphere resonates with the magic of her music. Anoushka Shankar strums her way into our hearts once again.
It is no wonder that music was inherent in Anoushka. Being the daughter of a legendary musician Ravi Shankar must mean that she acquired music even before any other sensibility. Anoushka began showing a serious interest toward the sitar when she was about nine. She spent hours practicing and learning with her father, and by the time she was thirteen, she was ready to make her stage debut.
Her first performance was Anoushka's true defining moment, and there was no looking back. She began touring and performing, and being exposed to a whole new world that only breathed music. Having spent her early years between England and India, Anoushka not only amalgamated European and Indian culture into her personality, but also western and Indian influences into her music.
In a few years Anoushka made music a medium of expression. She was now touring extensively, and playing with artistes of great renown not only in the context of Indian classical music, but also with some of the most famous western musicians as well. She graduated from only playing the sitar to composing music of various genres and styles.
Over the years, Anoushka has grown from being a musician to an author – having penned a biography of her father, and also written features in various newspapers. She has used her cultural diversity to great advantage and has been an extra ordinary ambassador. Her music and life have contributed a great deal in bringing together diverse cultures. Besides, she has also lent her voice to champion various causes that range from women-centric issues to refugee crises.
It is only fair to say that Anoushka is an individual who has worked hard in actualizing what has been bestowed on her. The accolades and recognition are only one among the various testimonies of the mettle she has. Whether as a daughter, mother, musician or composer, Anoushka can only be described with superlatives. That is the standard that perfection sets for itself.