Independence Day Set Yourself Free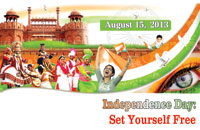 Come August 15, the Indian tricolors will fly high. Grand parades will be arranged, all that is worth showcasing will be strutted about, and there will be many moments of instant gratification. After all, Independence Day is a monumental occasion, and the occasion deserves its due. Alongside the celebrations also comes the silent scorn and shadows of doubt and uncertainty. No offering can find unanimous takers, and India's status and place in the world has always been a matter of much debate.
While manys well with pride at the privilege of just being an Indian citizen, there are plenty of others who are extremely critical of India's current condition India as well as the direction in which the nation is heading.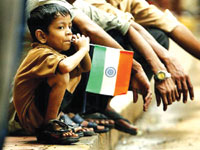 It is fairly clear that there are problems that plague the country, after all most nations experience their fair share of crises. Rather than point fingers and play the blame game, it really is important to see how we can help build bridges and mend fences.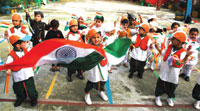 Much criticism comes from the NRI community, one that is separated from its homeland by several masses of land and bodies of water. While the distance might be great and NRIs may find themselves unable to contribute as easily, there is no shortage of ways to participate in India's growth and development. The first and most important is to instill a sense of belonging in all. Citizens need to accept that India is home to fully embrace its culture, heritage, and future.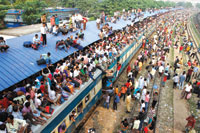 It is rather ironic to see foreigners flock to India, and stare in awe at the culture and values that India has nurtured. India has shared with the world many discoveries, from medicine and arithmetic to astronomy, religion, and cultural orientation. It is tragic to see people move away from India to seek pleasures and pursuits that have their genesis in their own land. While looking for opportunity is completely justified, we need to be mindful of all that you have learned from and taken from your country.
India asks for nothing in return. She is too large and too magnanimous to be maligned by the odd comments that offend her. However, in slighting the country that defines your being, you take away a portion of your own personality. This Independence Day, begin by setting yourself free. Develop a fresh perspective and ideology on the motherland that fosters millions and makes them complete.