Ushering Hope Devotion Celebration This August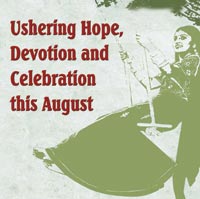 The dry spell in India is over – quite literally. After a scorching summer experienced by most in the country, the indulgent monsoon has been more than welcome. In the same vein, after a few uneventful months, many are now looking forward to the fun and indulgence festivals during the coming months are certain to bring.
Every Indian is almost conditioned to spending the year celebrating festivals and auspicious occasions periodically. In the months leading up to monsoon season, very few occur causing many to crave celebrations. This year, August leaves no one wanting as the month is packed with festive occasions.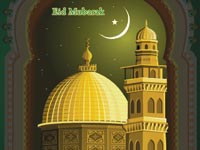 Ending a month of fasting and austerity, the celebration of Id-ul-Fitrbrings a sense of togetherness and an affirmation of a connection with the supreme. What is amazing about this festival is the sense of inclusion. People of all faiths, not just those in the Muslim community, take part in this occasion by greeting and sharing gifts with one another. Apart from sweets and fruit, the gift of love is apparent to all on this day. This year, Id-ul-Fitr will be celebrated on August 8.
Teej is a very important festival for women in parts of North India. This is a festival that brings together not just members of the family, but also members of the community. A monsoon festival, Teej is a celebration aimed at the well being of the spouse and family. The festival takes root in the holy union of Goddess Parvathi and Lord Shiva, and takes place over three days. The celebration is lavish with preparations beginning weeks before Teej. New clothes, jewelry and delectable fare are arranged, though the day preceding Teej is exacting for women, who go without food or water. On Teej, women gather together to offer prayer collectively. Gifts are exchanged between the mother and daughter-in-law, and the women dress up in fine clothes, wear bright jewelry, and adorn their hands with intricate designs using henna. Teej brings in promise and fun on August 10.
There is no time for rest, since the next day happens to be the celebration of Nag Panchami, a festival marked by earnestness and devotion. Nag Panchami stems from the worship of nature, something all Hindus have observed for centuries. In keeping with the belief that snakes have divine qualities, people use this occasion to pay respect to them, and offer them milk. They are also prayed to using characteristic Hindu offerings like kumkum and flowers. It is believed that when the snake God is appeased, He will ensure happiness and prosperity and protect the family from all portents of evil.
1The celebration of Radhan Chhatha or Randhan Chhath is very important to some. While Randhan Chhat is not really an occasion, but rather preparation for the following day or Shitala Satam, there is plenty of activity on this day. According to tradition, no food must be prepared on Shitala Satam, which is why the women immerse themselves in cooking lavish spreads on the day of Randhan Chhat. On the day of Shitala Satam, it is believed that Goddess Shitala visits homes and curses families seen cooking. It is time to plan and prepare menus, since the festival falls on August 12 and 13.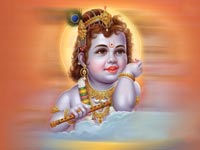 Durgashtami is a day on which devotees spend a day fasting and praying to the all-powerful and benevolent goddess. The occasion is celebrated every month, with a special Durga Ashtami that falls during the Navratri festival. Durga Ashtami will be celebrated on the day following Shitala Satam.
The most popular and highly anticipated festival that is celebrated throughout the country reinstates the love that siblings have for one another. It brings new promise of protection and care, indulgence and love, and the exchange of vows and gifts between brother and sister. This is not just a wonderful coming together of families, but also a tradition practiced among members across communities. Raksha Bandhan falls on August 21 this year.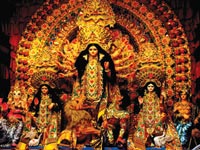 The birth of Lord Krishna was as special then as is it is now. The celebration of Krishna Janmashtami continues to gain impetus with each passing year. The joy of bringing the Godly young child home, of showering Him with love and choicest sweets, and obtaining His Divine blessings is something no one wants to miss. Special celebrations that include communal prayer and feasts, congregating to break the dahi-handi or pot filled with butter, and enacting joyous tales of Lord Krishna's childhood are only some of this day's highlights. Janmashtami can be enjoyed on August 28.
If you think all joyous occasions are packed into August, there is little reason for worry, as others will continue all the way through the end of the year. The people of India need only an excuse to come together and celebrate, and tradition never fails to disappoint.