Indian American teenager enthralls the audience during Modi's Washington DC event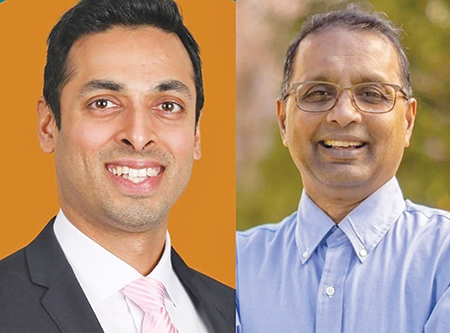 During Prime Minister Narendra Modi's state visit to the United States, Indian-American teenager Riya Pawar delivered a remarkable performance of the United States National Anthem at the Ronald Reagan Center in Washington DC. Her rendition garnered praise from the Prime Minister, who blessed her for her talent.
Riya Pawar, a 16-year-old resident of Marlboro, New Jersey, showcased her exceptional vocal abilities and dedication to fostering cultural connections through her captivating performance. Her rendition served as a symbolic bridge between the cultures of the United States and India, emphasizing the unity and friendship between the two nations, as stated in a press release.
In addition to her singing achievements, Pawar was recently crowned the winner of the Miss Teen NJ pageant, a renowned beauty pageant organized by prominent Indian Americans Albert Jasani and Shobna Patel.
Expressing her gratitude, Pawar said, "It was an honor to sing our nation's anthem in such a prestigious setting, surrounded by individuals dedicated to strengthening the bond between the United States and India. I am immensely grateful for this incredible opportunity."